I am always excited to discover new photo/observation blinds as we travel to new birding locations. Blinds, however, have pros and cons. On the pro side: large numbers of birds often visit park blinds due to the associated feeding stations–and birds, especially the seed-eaters, and other animals often approach closely allowing for great photos and viewing. In a world of limited time and resources, blinds often offer the biggest bang for the buck in terms of payoff for efforts.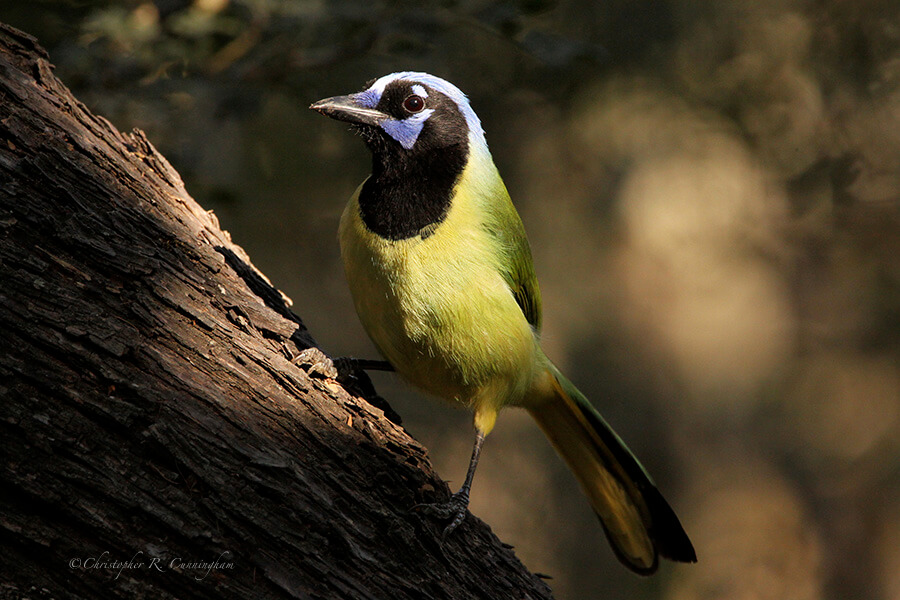 On the other hand, blinds can be frustrating. Not all species will visit blinds–and these shy species are often the most exciting ones a birder could hope to see in a given area. So the question always occurs to the nature photographer or birder: should I invest the time to shoot or observe some common/tame species at the blind or go out into the bush for a shot at some rarities? Because of their ease, other humans often find blinds attractive, too, and being around other humans, of course, is generally not the reason one goes out birding in the first place. The other problem is how blinds are designed and built.
Many of the blinds I have visited have serious design problems. Some are so eronomically exasperating, that I have just thrown up my hands and walked away. Some "blinds" are really just primitive buildings with a large glass window to observe a feeding station outside. These stifling "sweat lodges" are useless for photography, but if you're lucky during warmer seasons you might see the Thunderbird as your body temperature soars above 108 degrees Fahrenheit. Some blinds consist of a plywood wall with scattered holes cut at various heights. Blinds of this type may be found at Stephen F. Austin State Park and Davis Mountains State Park, for example. This "design" rarely yields any good shots. The holes are rarely at the right height and the angles are often hopeless. With my current level of experience, when I see a blind of this type I generally keep walking.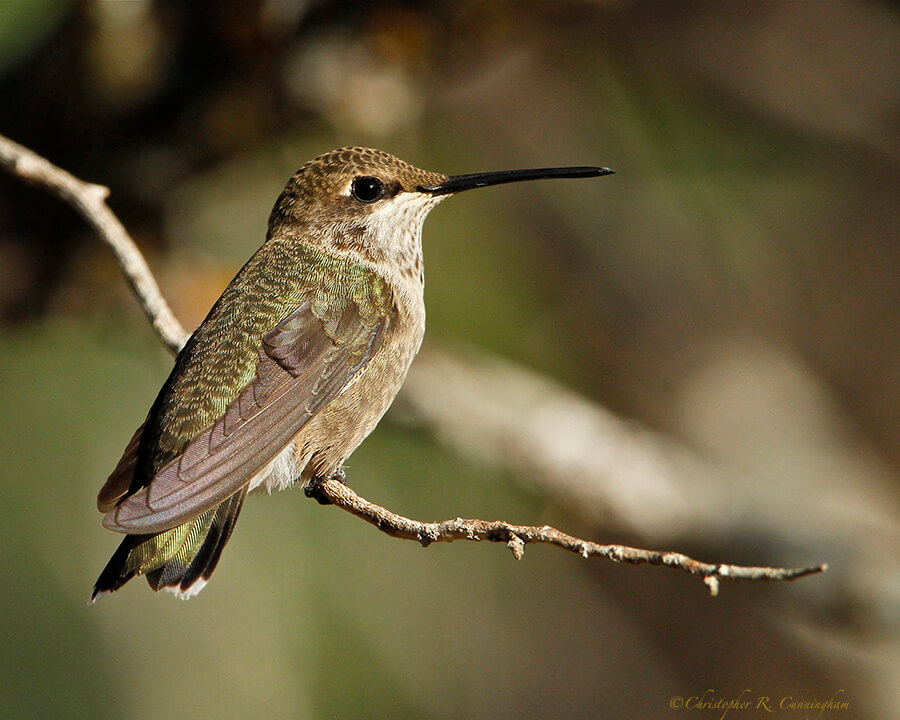 The other end of the spectrum includes a shelter with a large opening, usually with burlap fabric or strips hanging down to conceal said opening. These are generally the best blinds. Blinds of this type may be found, for example, at Santa Ana National Wildlife Refuge and Franklin Mountains State Park. Even within this solid design concept, builders often manage to cause problems. It's as if some of these blinds–just like some ATM's–have been built for a strange, orangutan-like race of extraterrestrials that are about four and a half feet tall with  five-foot long arms. Apparently these extraterrestrials also don't use tripods for their long lenses or spotting scopes because tripods often do not fit between the benches and the front wall of the blind.
But seriously, perhaps the most critical aspect to consider when using or not using a provided photo blind is the amount of available light. Many blind-builders have seemingly not considered this aspect of photography at all. Blinds are often placed in gloomy areas where morning and evening light (the best times of day for nature photography) does not fall on the food and water supplies, which are sometimes stocked, and sometimes not.
Finally, as I shoot in blinds I can' t help but feel a little uneasy. Is this really nature photography? Even in a nice blind like the one at Franklin Mountains State Park where light is abundant and natural objects like rocks and logs have been placed aesthetically among native plants, I can't escape the sense that this not natural enough to satisfy my desire to capture nature. It is still a feeding station, after all, and the animals have been baited in. In any case, I hope (perhaps naively) that I will discover the ideal blind somewhere: one that was carefully constructed to ergonomically accommodate a photographer with gear, provide the best light at the right time of day, and provide a well-stocked feeding station in a beautiful naturalistic setting.
© 2012 Christopher R. Cunningham. All rights reserved. No text or images may duplicated or distributed without permission.