The real voyage of discovery consists not in seeking new landscapes, but in having new eyes. –Marcel Proust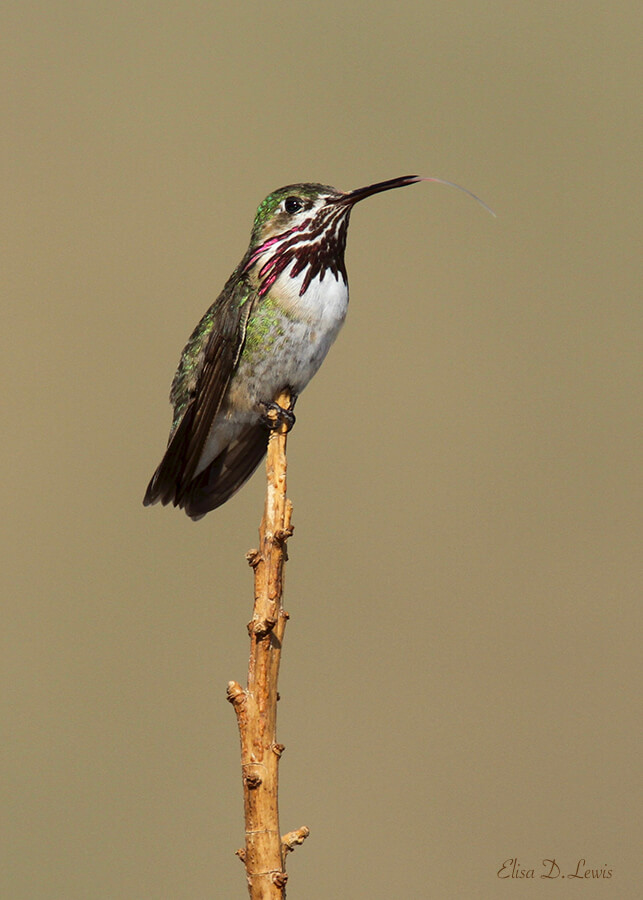 Don't forget to join us for . . . . 
Topic: Birding Cave Creek Canyon (and Other Adventures), Arizona and West Texas
Time/date: 7 pm/May 2, 2018
Place:  Houston Audubon's Edith L. Moore Nature Sanctuary, 440 Wilchester Blvd, Houston, TX 77079
Synopsis: Cave Creek Canyon (CCC) in the Chiricahuas of southeast Arizona is one of the great birding destinations of the United States. Especially known for a diversity and abundance of hummingbirds, CCC is an important migratory route for Neotropical migrant songbirds entering the West and contains birds and other biota from the surrounding deserts, grasslands, and Madrean Highlands (Sky Islands). Since they first visited CCC about five years ago, Chris and Elisa have been drawing up plans to visit as often as possible and ultimately wish to retire to this area. Although they have much yet to learn, join this husband/wife photo-birding team at they relate some of their first avian encounters in this incredible area. We will also discuss the Franklin Mountains of West Texas, a frequent stopover site on the way to CCC with excellent photobirding and a similar avifauna.
©2018 Christopher R. Cunningham and Elisa D. Lewis. All rights reserved. No text or images may be duplicated or distributed without permission.