The vast sage desert undulates with almost imperceptible tides like the oceans. –Frank Waters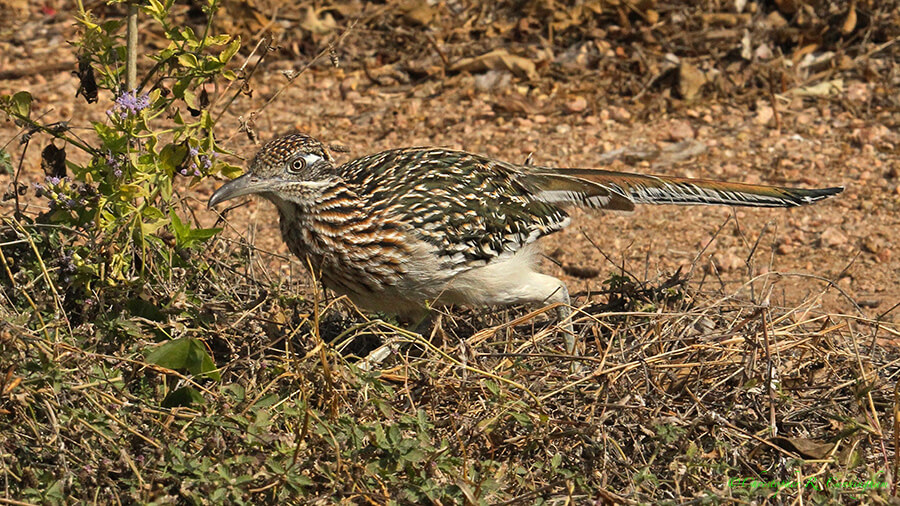 When the weather is dank and dreary like this along the Texas Upper Gulf Coast, my mind turns to just about anywhere else. Getting back out to the desert is always a top priority. Among the most interesting desert birds to pursue is the Greater Roadrunner (and the Lesser Roadrunner, too, I'll bet, but that species doesn't occur in the U.S., and I'm not up for living The Treasure of the Sierra Madre). Greater Roadrunners occur all across Texas, but we rarely see them anywhere but in the desert or scrublands.
Roadrunners are highly predatory, mostly terrestrial cuckoos. A common birding occurrence is to be walking in the desert and to see a Roadrunner skulk off into the brush as the bird detects your presence. Sometimes you'll see one scurry across a trail ahead with a lizard or small snake in its beak. Sometimes the tail of a large snake (or lizard?) will be poking out of the beak. In this case, the anterior portion of the herp is being digested, and the rest of animal is slowly being fed down the gullet.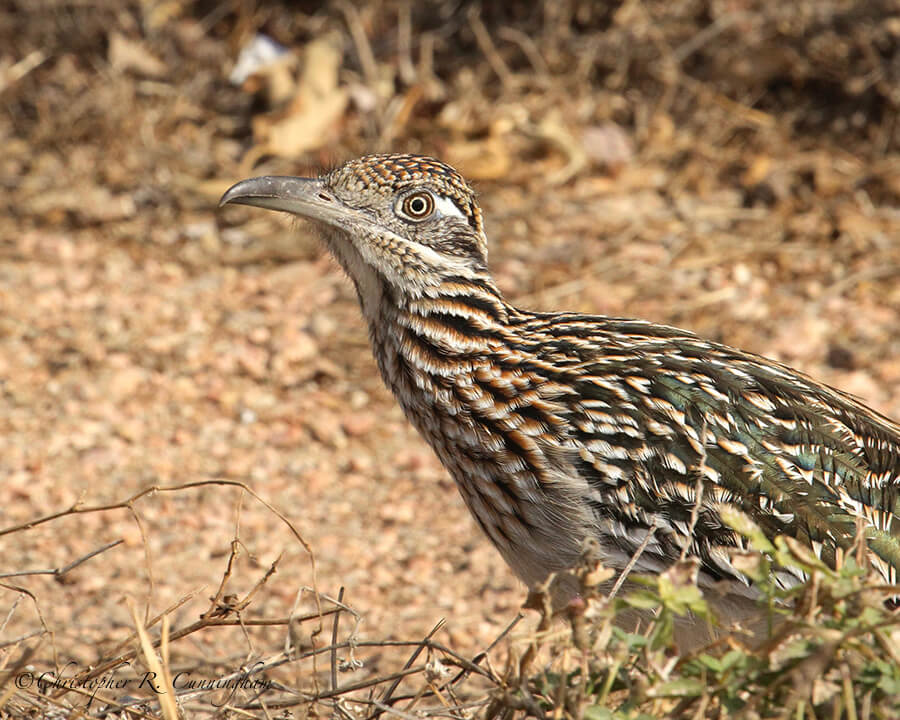 Roadrunners are masters of dispatching dangerous prey. Scorpions, centipedes, horned lizards, even venomous snakes are on the menu. Seeing a Roadrunner with prey is one thing, photographing it is another. Several times I've gone after Roadrunners in the field, prey dangling from their beaks. By the time I catch up to them, the prey is down the hatch! But with effort, documenting a Roadrunner with a dangerous, squirming victim is just a matter of time!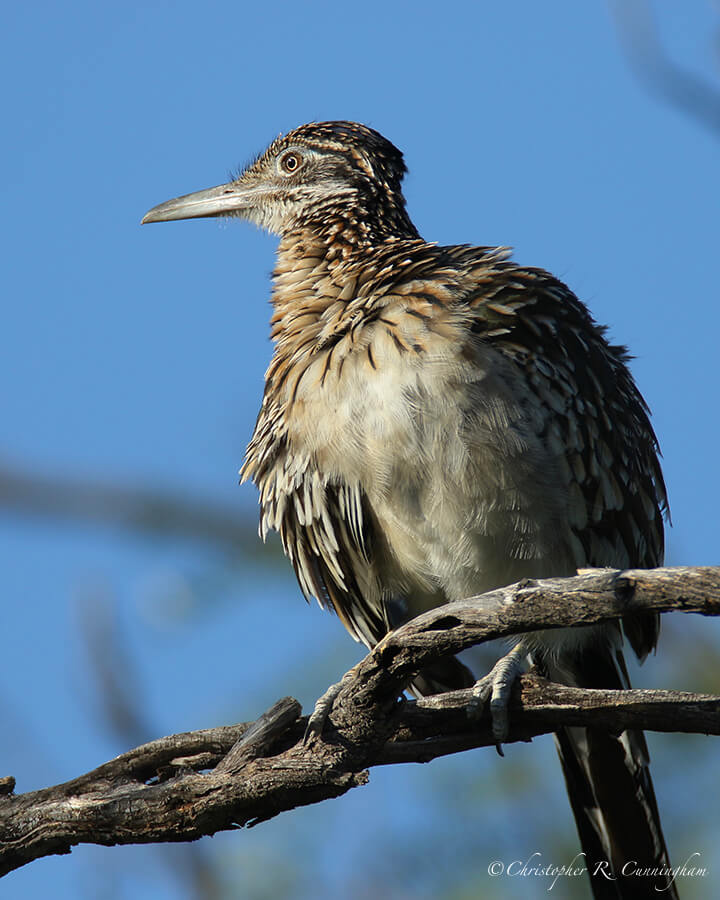 ©2018 Christopher R. Cunningham. All rights reserved. No text or images may be duplicated or distributed without permission.