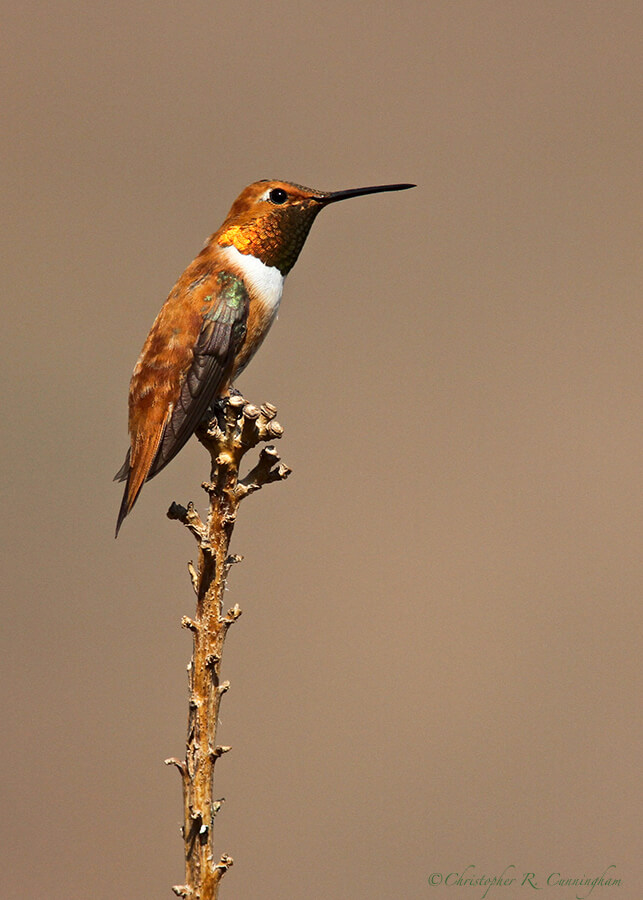 No other habitat on earth holds as much wonder for me as the desert. Franklin Mountains State Park is a consistently great place for desert birding and seeing the flora and fauna of the northern Chihuahuan Desert. We have visited several times in hot and cool weather and hope to return at the earliest possible date.
Make no mistake: the rocky northern Chihuahuan Desert is a hard place, especially in summer. Common plants scattered across the rocky flats include agave, prickly pear, ocotillo, eagle claw cactus (Echinocactus horizonthalonius), and mesquite. The Franklin Mountains area is the only place to see Southwest barrel cactus (Ferocactus wislizenii) in Texas. Stream channels contain Desert Willow, sometimes haunted by nectar-seeking hummingbirds.
Quail are also associated with stream channels. Gambel's (a.k.a. Desert or Arizona) and Scaled Quail are common resident birds at the Tom Mays Unit. These birds are often comical to watch as they come strolling along a gully in small groups–until they notice you . . . . They will then shift around for a bit, and nonchalantly walk the other way!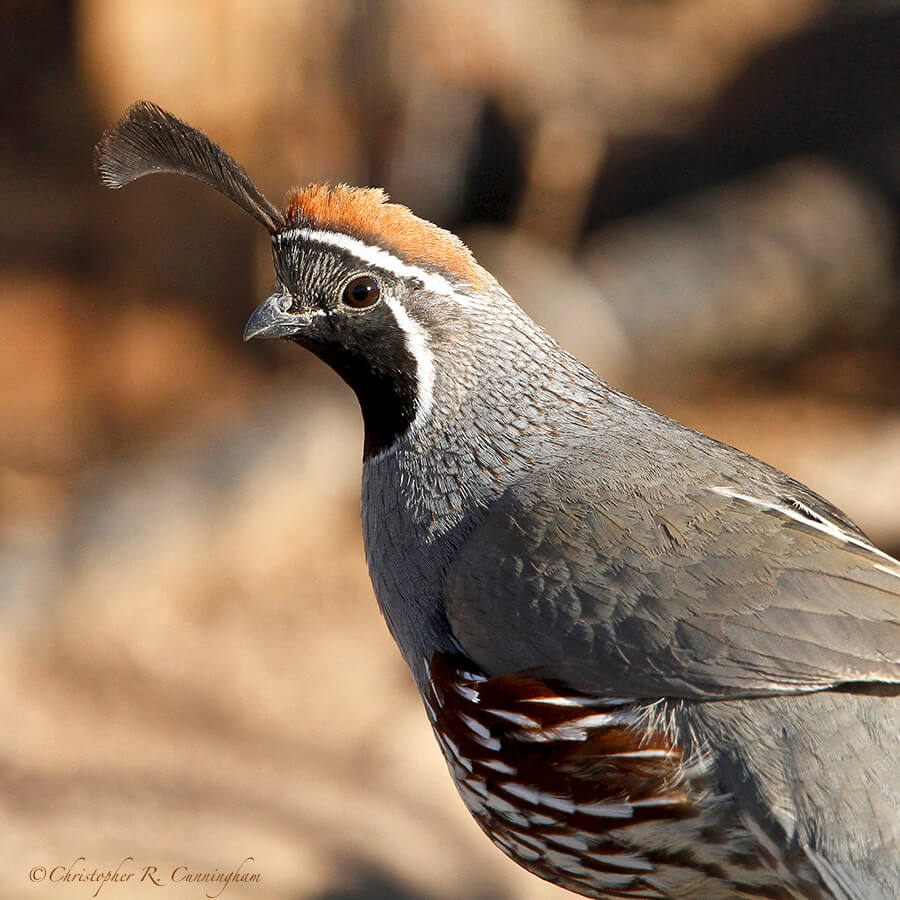 House finches and sparrows (Canyon and Spotted Towhees, for example) are an especially important part of the avifauna year-round. Green-tailed Towhees and Brewer's Sparrow visit in the winter. Black-throated Sparrows are conspicuous year-round and will approach the observation blind closely at the Nature Walk Trail of the Tom Mays Unit.
The observation blind is a fiberglass affair with wooden benches inside. Although ergonomically unsuited for tripod use, the blind is remarkably cool even when temperatures are blistering outside and provides just about the only shade in the area.
Despite the harshness of the area, we can't wait to return to Franklin Mountains State Park: hopefully we will get some better shots of the more camera-shy denizens of the park, namely Pyrrhuloxia and Verdin.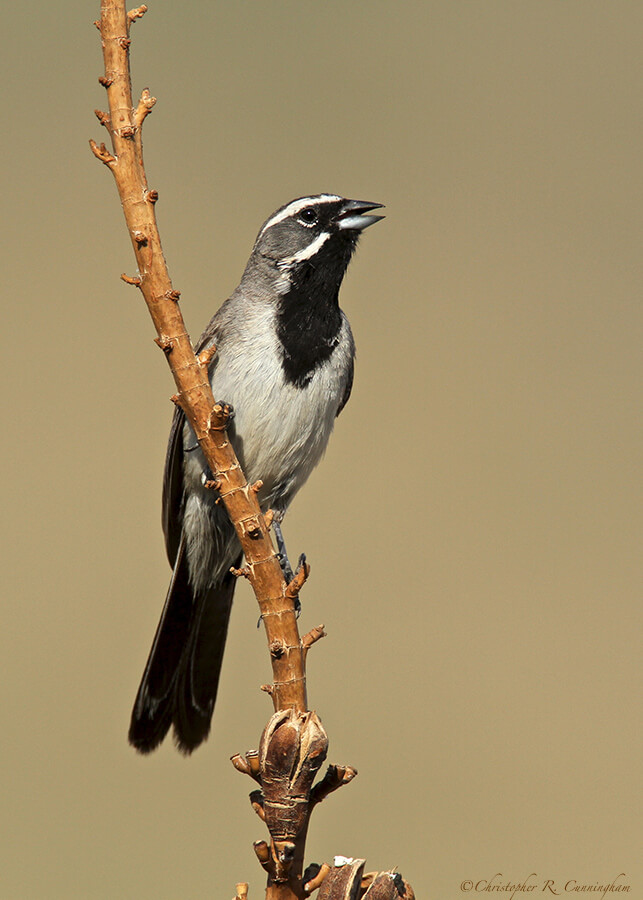 "It is that range of biodiversity that we must care for — the whole thing — rather than just one or two stars." – David Attenborough
©2013 Christopher R. Cunningham. All rights reserved. No text or images may be duplicated or distributed without permission.