Even your silence holds a sort of prayer.– Apache saying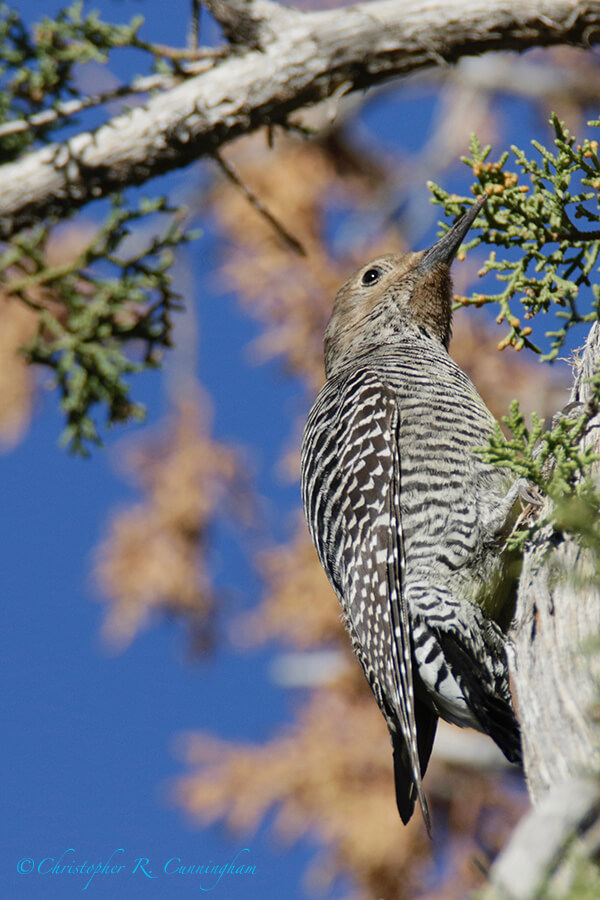 Cave Creek Canyon is perhaps our favorite birding get-away spot. On the southeast flanks of the Madrean highlands of the Chiricahua Mountains of southeast Arizona, it has one the highest biodiversities in the United States. The adjective Madrean refers to the flora, a type of pine-oak woodland community. In Arizona, the Arizona madrone, Arbutus arizonica, is a characteristic member of that flora.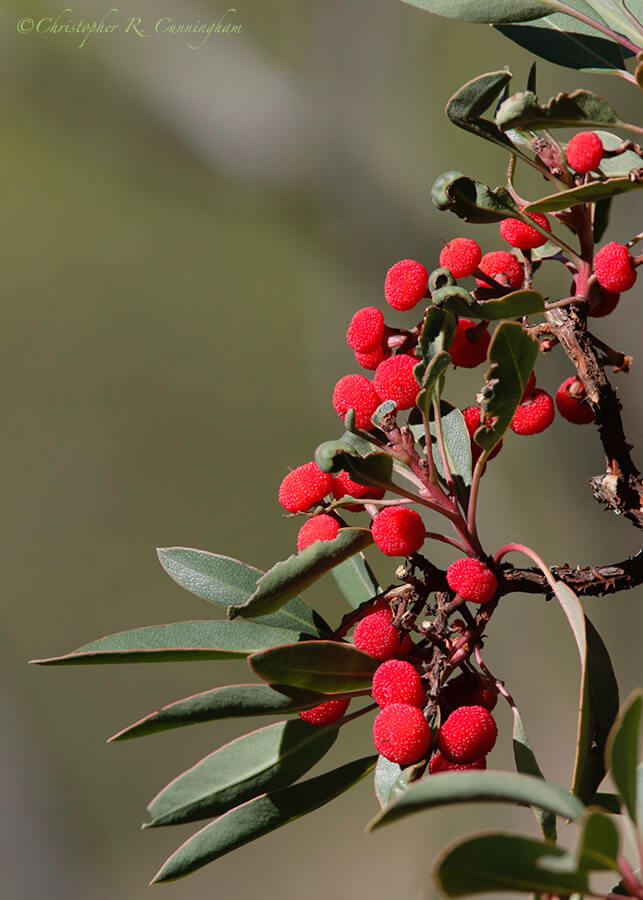 We have seen the madrones in other mountainous regions of the Southwest, Big Bend National Park, Texas, for example. But on this trip, we saw trees in fruit for the first time. We got wind of madrones in fruit along the Vista Point Trail in Cave Creek Canyon. Madrone fruits are reportedly a favorite for many animals and provide needed sustenance in fall. On this trip, Rufous-backed Robins were eating the berries (reportedly) so we monitored a patch of trees one morning. After watching for about an hour, all we saw were some avian stirrings within the foliage of the trees, but no identifiable birds . . . .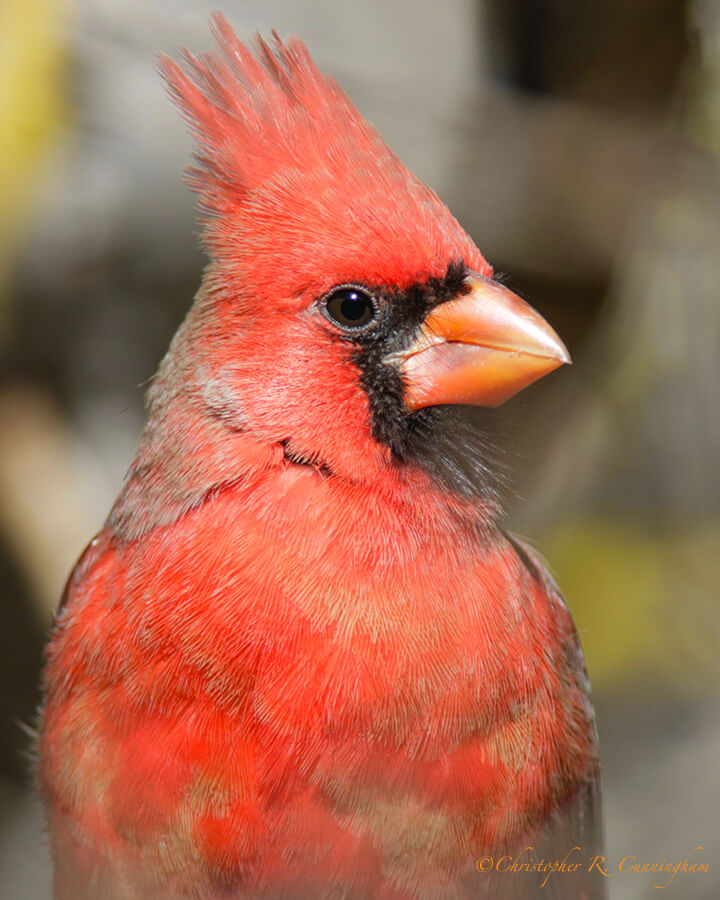 The quest for madrone fruit-eating birds, brings up the classic problem of travel birding: You have such limited time in the field that you are only likely to see very common species–unless you stake out a special situation like a madrone tree with fruit, but . . . wait a minute . . . .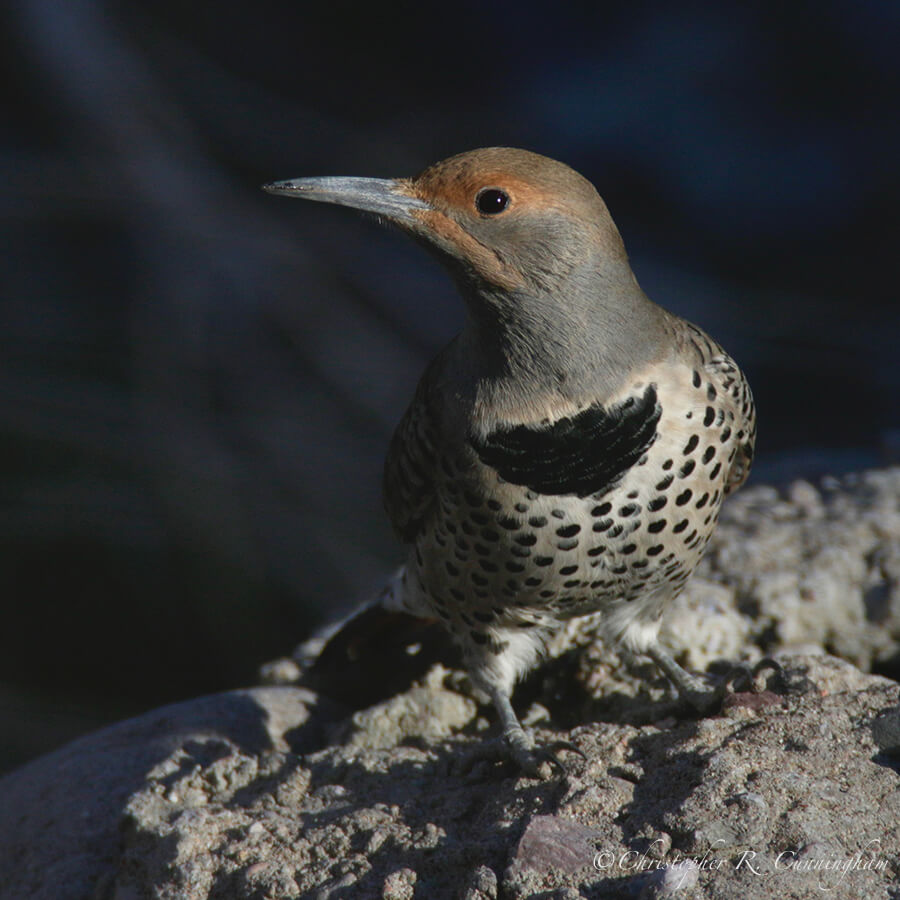 ©2017 Christopher R. Cunningham. All rights reserved. No text or images may be duplicated or distributed without permission.