. . . the great floodgates of the wonder-world swung open . . . ― Herman Melville, Moby-Dick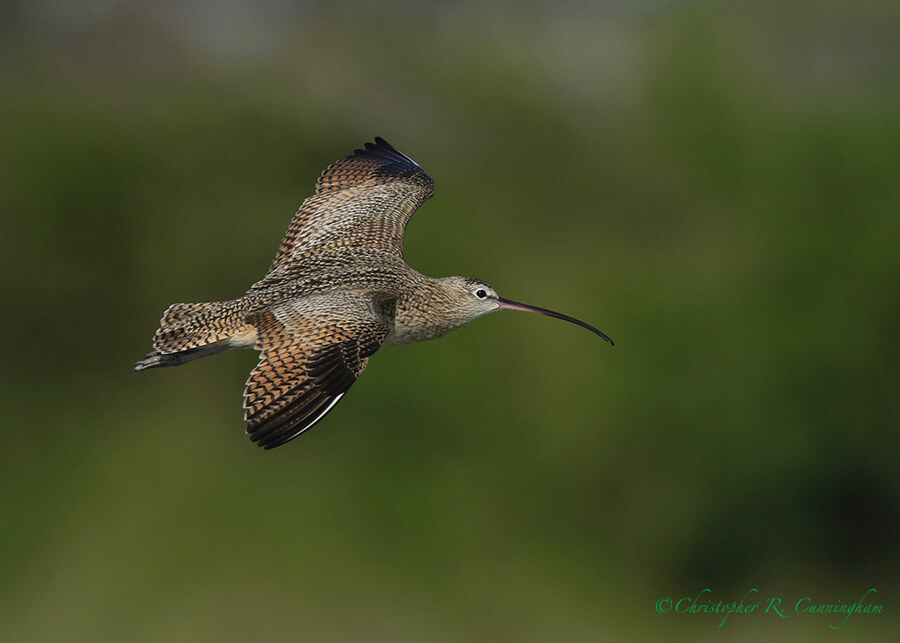 Birding the Coastal Bend in Late Fall: Part 2
One of our favorite spots to bird when in the Corpus Christi area is Sunset Lake Park. The park is located on a peninsula, Sunset Lake to the west, Corpus Christi Bay to the east. This park contains a lovely stretch of shelly beach with sandbars close to shore. Sandbars along the Texas Gulf Coast are magical places, and are often covered in flocks of pelicans, terns, gulls, waders, skimmers, and shorebirds.
On this latest visit, Royal Terns, Marbled Godwits, and Long-billed Curlews predominated. As usual now on coastal trips, we brought our tall rubber boots and were able to wade out to the sandbars, a technique we often employ at East Beach, Galveston. The simple addition of boots to your field gear will dramatically transform any birding trip to the shore. It took us a few years to figure this out—just how many college and graduate degrees do we have? Maybe not enough.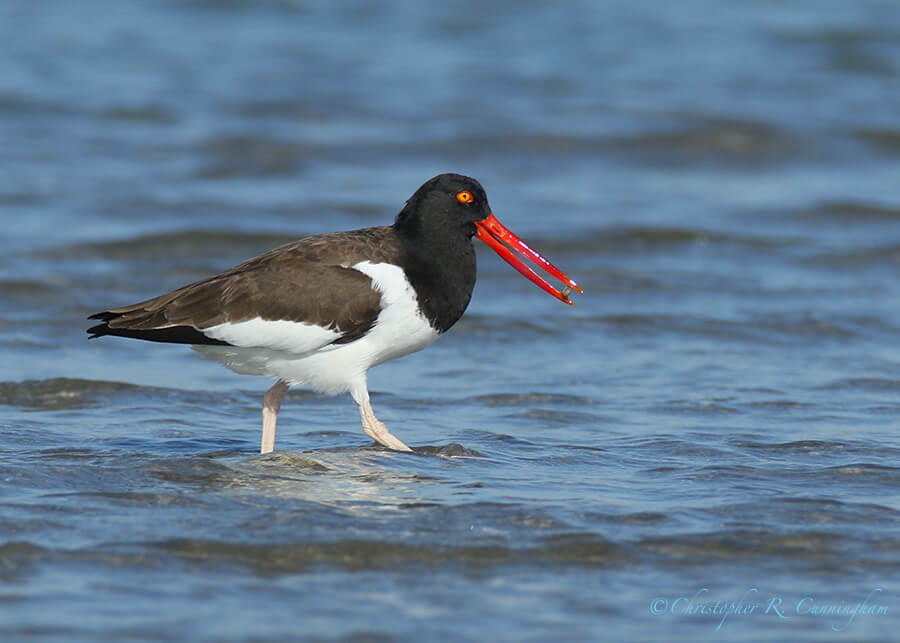 One of Chris' favorite spots on the Coastal Bend is the Hans and Pat Suter Wildlife Refuge City Park on the south side of Corpus Christi. A shelter overlooks a stretch of beach that is often packed with ducks and waders during the colder months. This spot is great for gory hunting scenes and beauty shots of ducks, especially Northern Shovelers, Gadwall, Redheads, and American Wigeons.
The "freshwater channel" that cuts across the northern edge of the park is another gem of a birding spot, especially for ducks. Here, the birds typically allow a close approach. Ignore the sign that says "do not pass beyond this sign." Kidding.
Finally, we are sometimes apprehensive about having our car broken into or being mugged at Suter given the sketchy characters loitering around the parking area. It's almost comical the way they look away when you glance in their direction. So with the caveat that you may be taking your life in your hands, we highly recommend this park!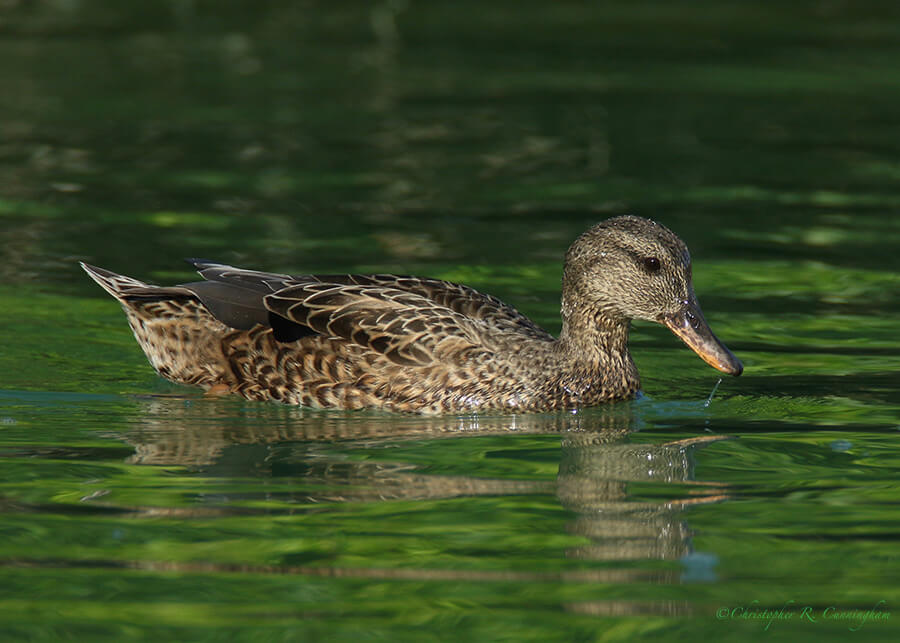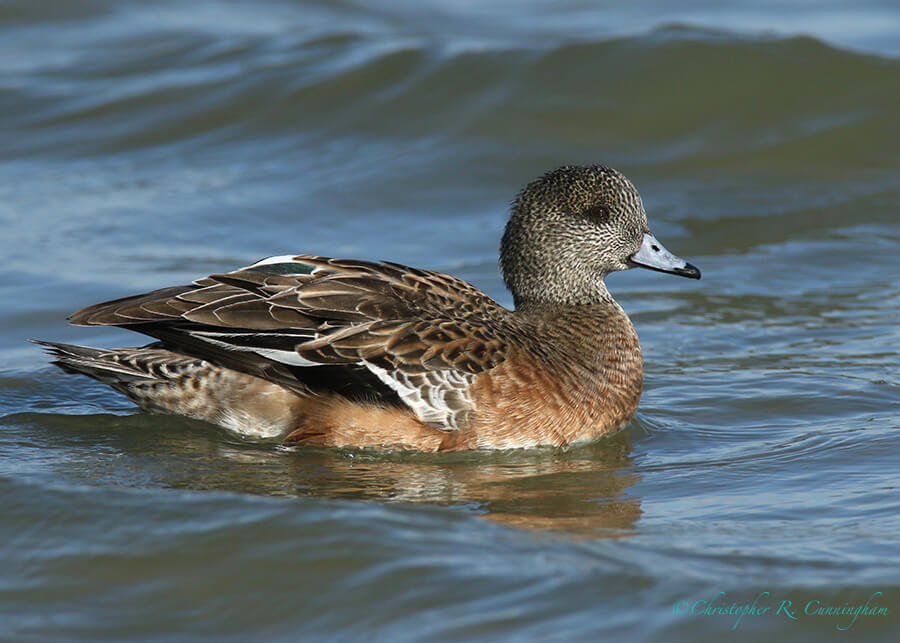 ©2016 Christopher R. Cunningham and Elisa D. Lewis. All rights reserved. No text or images may be duplicated or distributed without permission.