There is nothing either good or bad but thinking makes it so. –William Shakespeare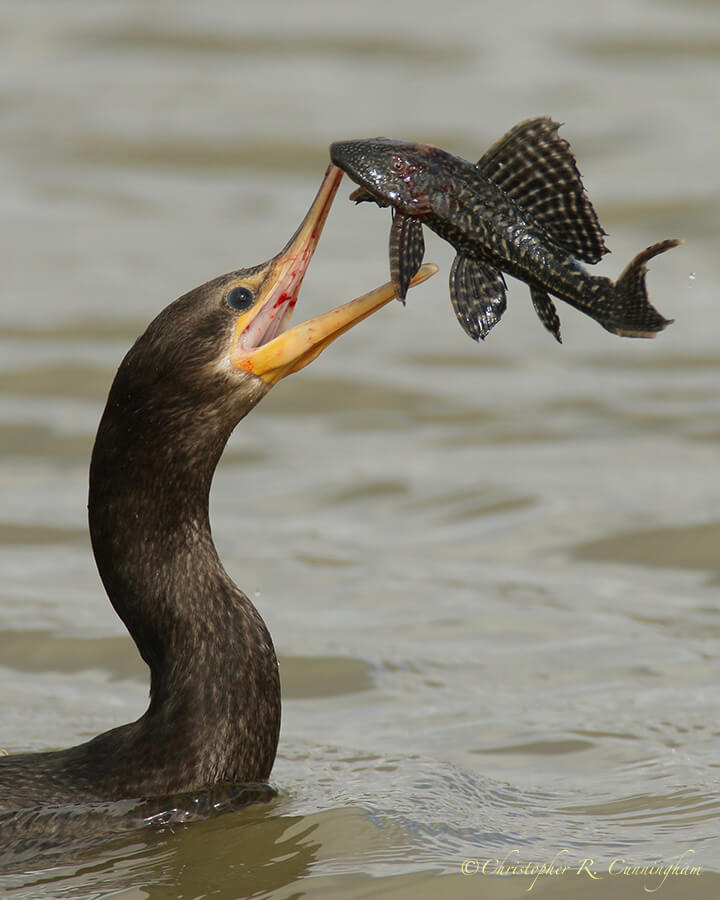 l know there is a great diversity of opinion on this subject, but my favorite kind of Texas photo-birding day is the day after a strong blue norther. The howling winds have died down, and the 40º sky is clear, but for a thin haze of cirrus clouds. This kind of day has been in very short supply for several years now.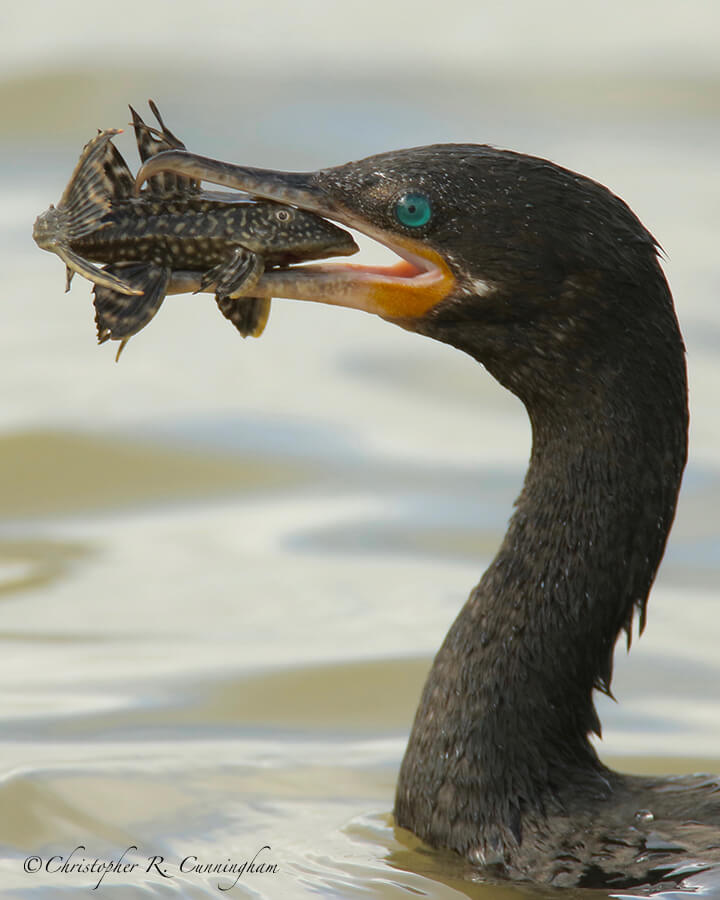 Lately the weather has been wildly variable, with clear, cold days rare. This has meant having to make the most of a wide variety of lighting situations. The two cormorant shots above were taken under what I consider to be "bad" conditions. The sky was mostly cloudy with sunbreaks every few minutes leading to having to constantly chimp settings. When the sun emerged, it produced a blinding, muddy-yellow glare off the water's surface. Because the fishing behavior documented was happening all around me, the sun was sometimes behind and sometimes ahead—making for an exciting morning of work!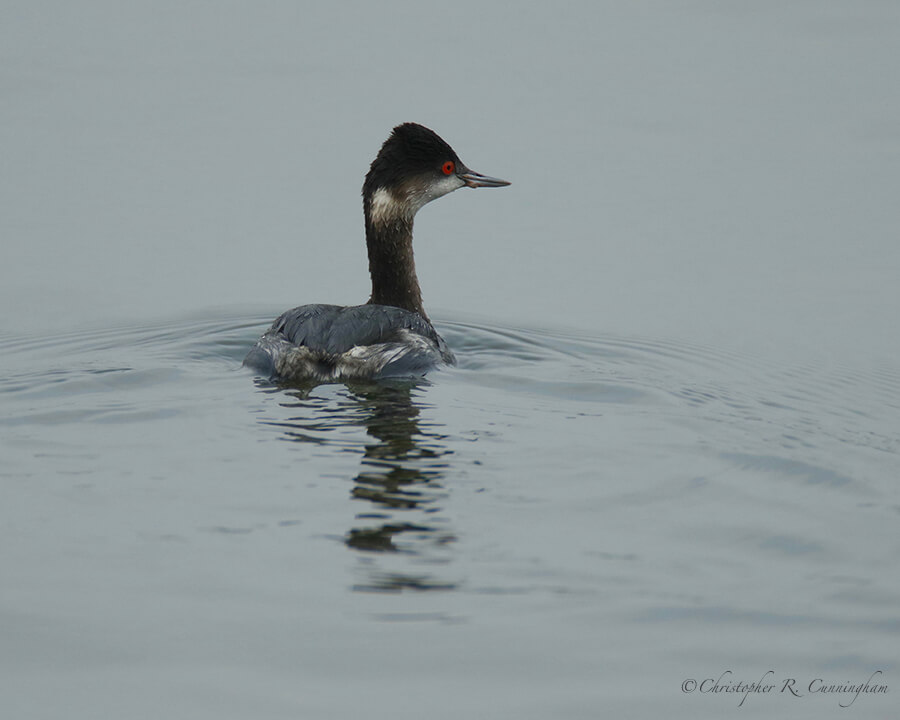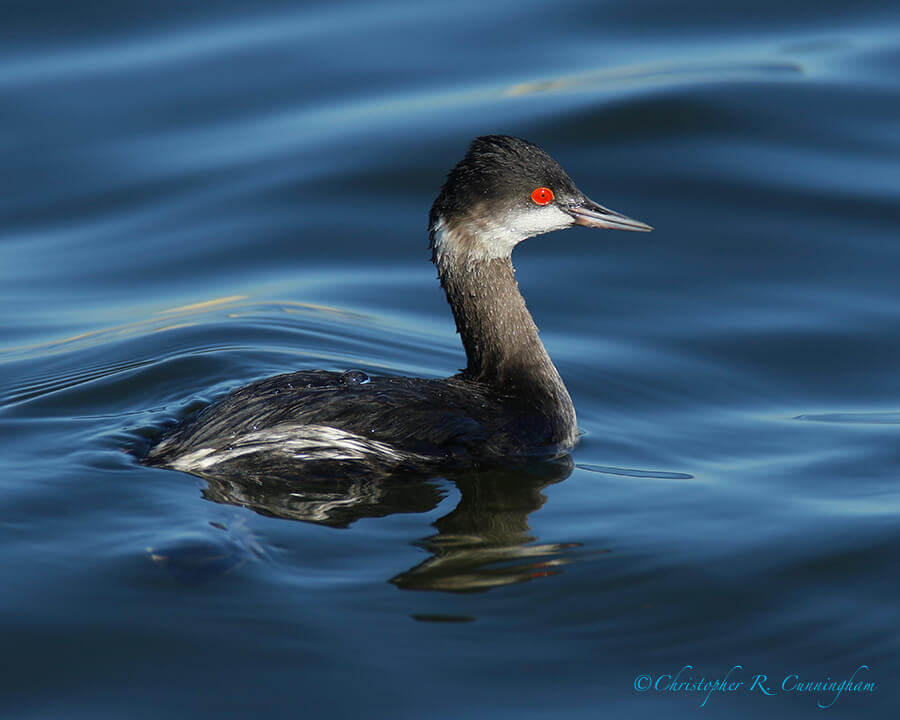 Two recent visits to Offatt's Bayou occurred during very different optical conditions. The upper grebe and loon immediately below were shot on a gloomy, gray, foggy morning. And the lower grebe and loon were shot on the same glorious, clear, bright morning about a week later at the same place.
This shooting locale (where 61st crosses Offfatt's Bayou) has only recently become accessible again. Where rickety old docks used to stand, there is now a large raised cement viewing/fishing platform. The problem with the new platform is that it is too high, leading to an extreme shooting angle. The old situation was actually better, assuming you were willing to risk falling into the drink to get the shot. Alas, there's really nothing to be done about the angle now—except to try and capture some interesting wave forms, colors, reflections, or textures from the surface of the water. Sometimes you have to take what you can get! Progress!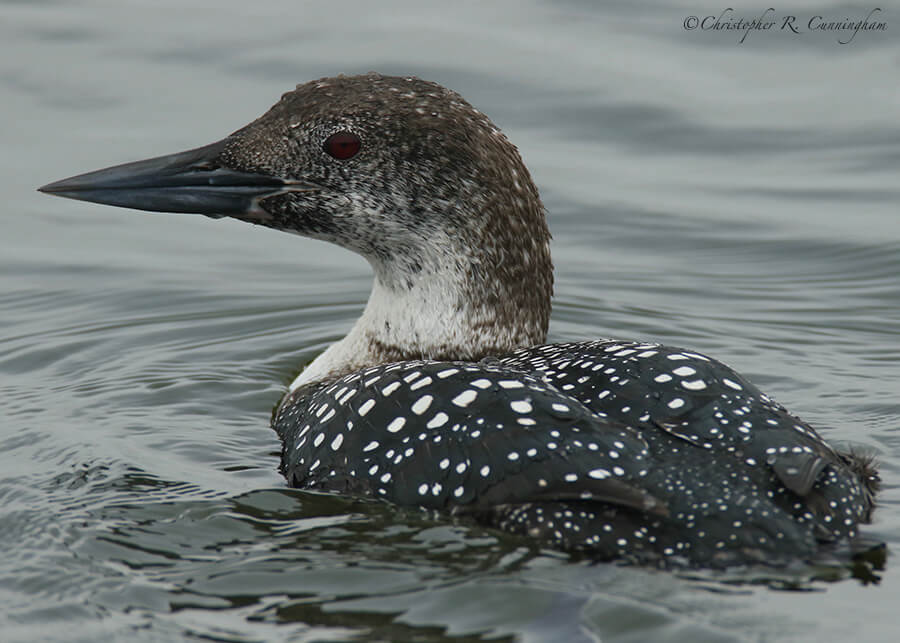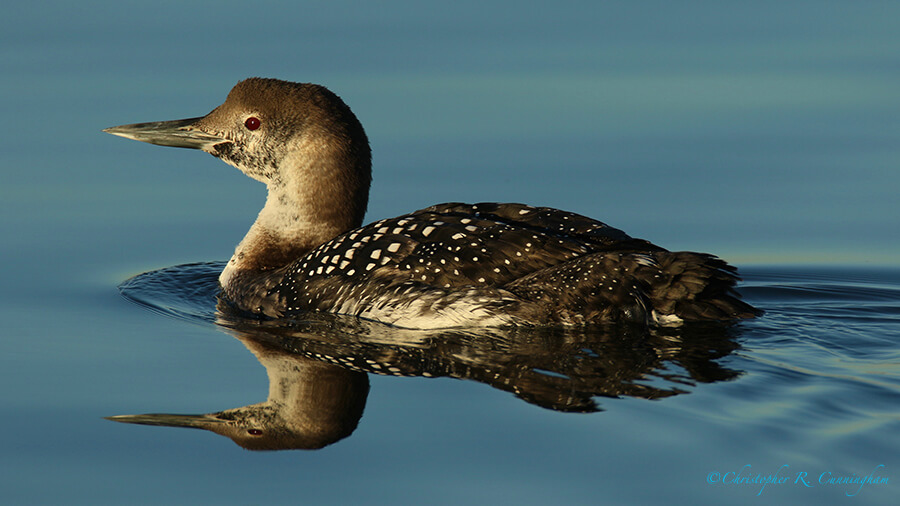 ©2017 Christopher R. Cunningham. All rights reserved. No text or images may be duplicated or distributed without permission.