If the earth should cease to attract its waters to itself all the waters of the sea would be raised and would flow to the body of the moon.—Johannes Kepler, Astronomia nova (1609)

Among all the great men who have philosophized about this remarkable effect, I am more astonished at Kepler than at any other. Despite his open and acute mind, and though he has at his fingertips the motions attributed to the earth, he nevertheless lent his ear and his assent to the moon's dominion over the waters, to occult properties, and to such puerilities.–Galileo Galilei, Dialogue Concerning the Two Chief World Systems (1632)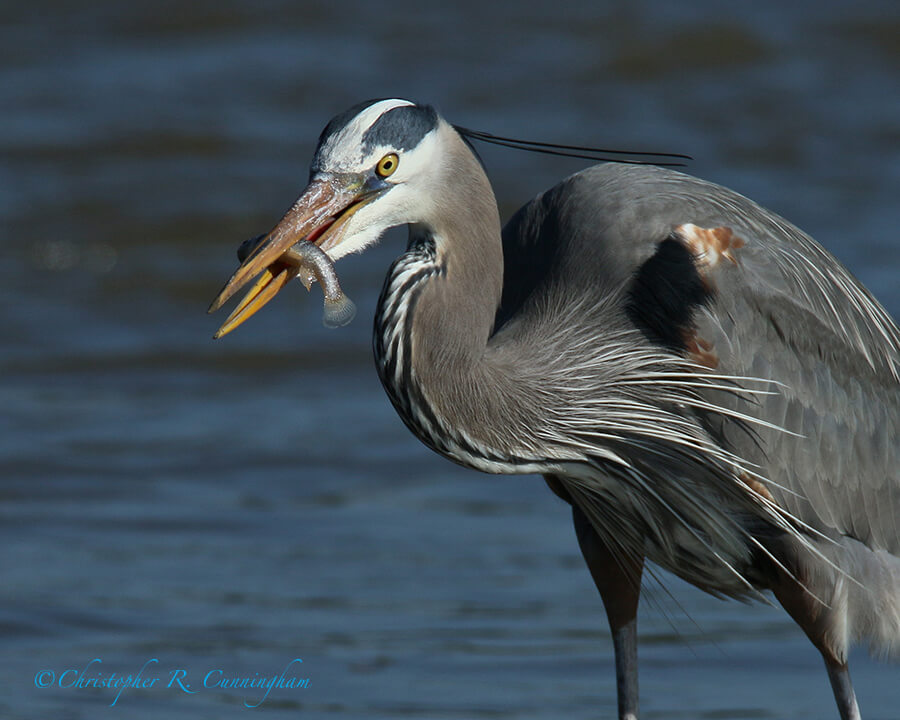 Last weekend offered up the most spectacular weather imaginable, and we headed to East Beach, Galveston and Frenchtown Road, Bolivar. Arriving at low tide, our timing was perfect. Both these localities present exceptional naturalist experiences, especially at low tide. Where else is there evident a more elegant connection between the astrophysical, geological, and biological worlds than in an intertidal zone?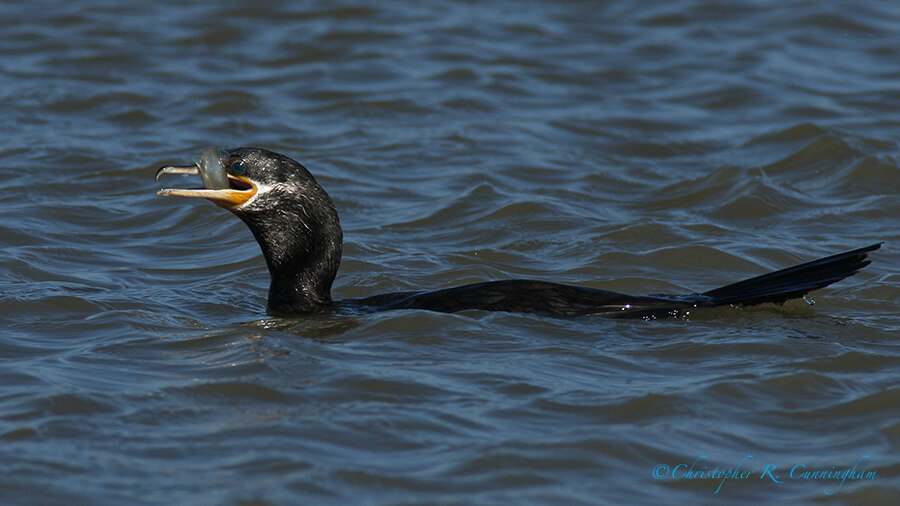 At East Beach we watched Greater and Lesser Yellowlegs hunt among the ripple marks, tidal channels, and pools abandoned by the retreating tides. Vast flocks of Black Skimmers whirled overhead and large numbers of gulls, terns, and American White Pelicans gathered on emergent sand bars.
Near Frenchtown Road, low tide means that oyster patch reefs are exposed, and Red-breasted Mergansers, cormorants, and waders fished in the tidal channels between the reefs. Shorebirds like American Avocets, Willets, and dowitchers hunted among the exposed clusters of oysters. Forster's Terns were plucking small fish from the surface waters of the channels. I was surprised to observe the Willet below catching fish in the shallows between patch reefs—usually these birds are grabbing crabs from among the oysters.
Frustratingly, I realized that (being a landlubber from Minnesota) I do not know my Gulf Coast tidal zone fishes, so I could not identify any of the birds' menu items. To remedy this situation, this week I ordered a copy of Fishes of the Gulf of Mexico: Texas, Louisiana, and Adjacent Waters by Hoese and Moore. It will sit next to my Peterson Field Guide to Freshwater Fishes of North America North of Mexico—so soon I'll at least have a shot at identifying piscine prey, no matter the salinity.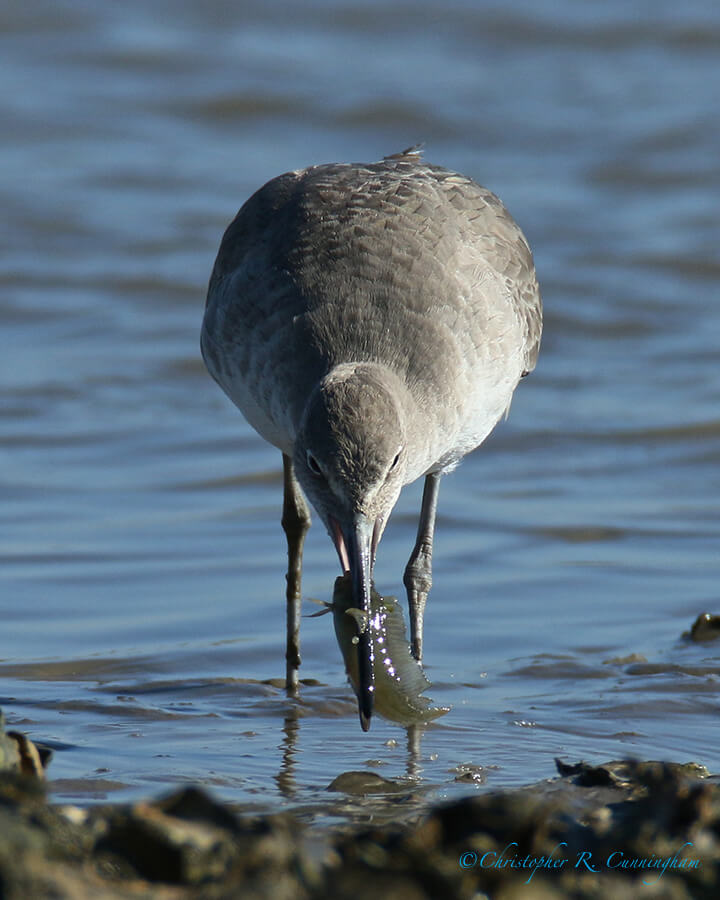 ©2016 Christopher R. Cunningham. All rights reserved. No text or images may be duplicated or distributed without permission.