This handsome, often hard to see, warbler is rightly connected in the minds of some with the coniferous north woods.—Alexander Sprunt, Jr. and A.E. Allin (1957)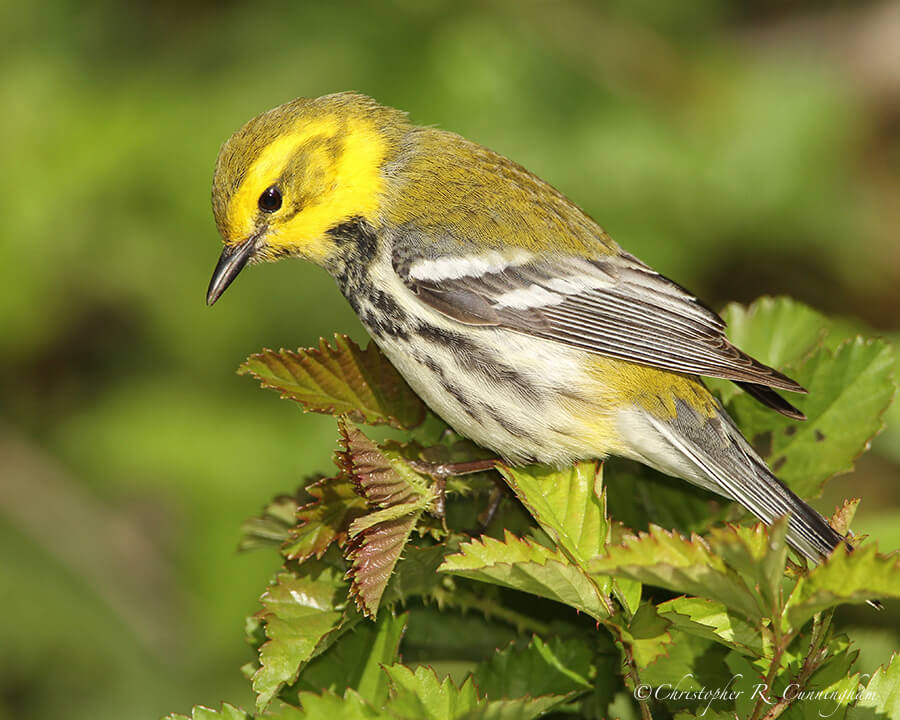 For those of us along the Gulf Coast, the Black-throated Green Warbler is, of course, associated not with conifers, but with migration. These showy birds cross the U.S. from South Texas to Florida on their way north from the lands surrounding the Caribbean Sea to the Appalachians and the Boreal forests of Newfoundland to British Columbia.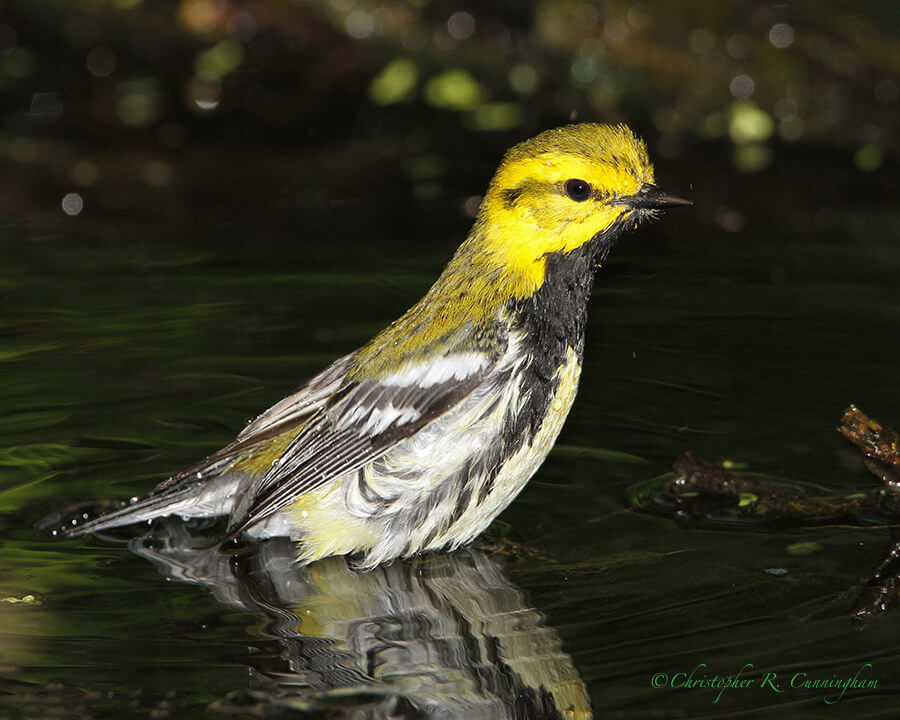 The impending spring Neotropical songbird migration has me brushing up on my warbler field marks. Given that similar-looking species (Hermit, Golden-cheeked, and Townsend's Warblers) follow more western migratory paths, there is rarely any doubt that one is dealing with a Black-throated Green Warbler along the Upper Texas Coast. Aging and sexing these birds, however, is another matter—especially when sightings occur at random angles in patchy, broken light within the foliage of leafed-out trees.
My go-to reference book for warblers is The Warbler Guide by Stephenson and Whittle (2013). In matters of sexing and aging, these authors suggest paying attention to streaking on the back, the amount of black in the throat, and the nature of mottling on the breast. Males tend to be more streaked on the back and have black throats and greater contrast. Note the two birds above. The female, for example, has a pale-yellow black-flecked throat, streaking is nearly absent on the mantle, and black mottles on the breast trail off into broken streaks along the sides. This bird strongly resembles the first-year female figured in Stephenson and Whittle (2013), p. 205. The male above is unmistakable in lateral view with its black throat stretching into a strong black streak along the sides. The bird below shows the least contrast of birds in this post and is likely a female.
Black-throated Green Warblers typically show up along the Gulf Coast late in the middle of the spring migration, making the first week of May the ideal time to watch for them as they glean insects from the mighty hardwoods of migrant traps. Although these charming little birds are among the most common gems of the avian treasure trove that is about to return to North America, they are well worth the effort to seek out, identify, and study.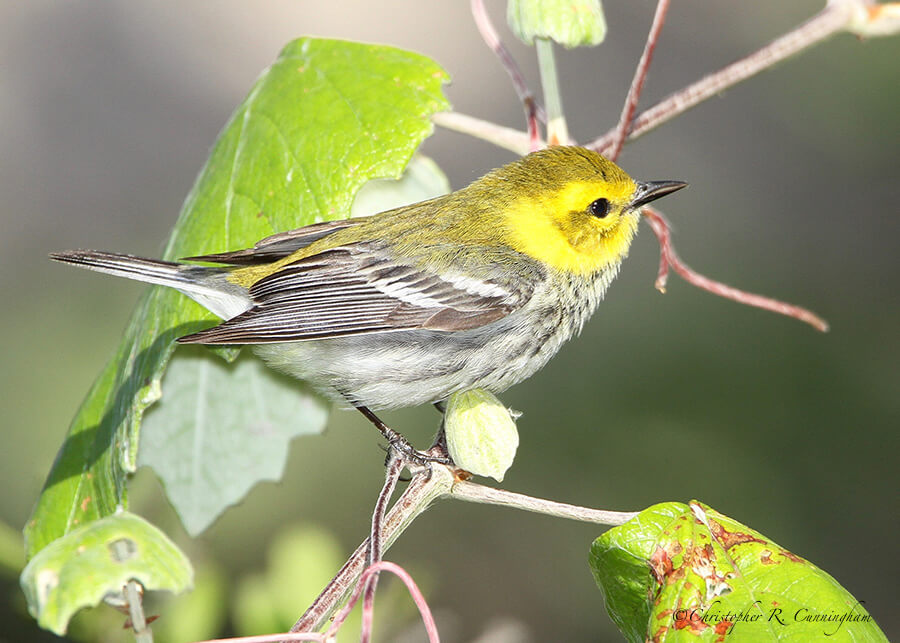 References
Sprunt, Alexander, Jr. and Allin, A. E. 1957. Black-throated Green Warbler, in Ludlow Grissom and Alexander Sprunt, Jr., eds., The Warblers of North America. The Devin-Adair Company, New York. 356p.
Stephenson, Tom, and Whittle, Scott. 2013. The Warbler Guide. Princeton University Press. 554p.
©2016 Christopher R. Cunningham. All rights reserved. No text or images may be duplicated or distributed without permission.