Few birds have been so well named. This warbler is black and white, just exactly that, no more, no less.—Alexander Sprunt, Jr. (1957)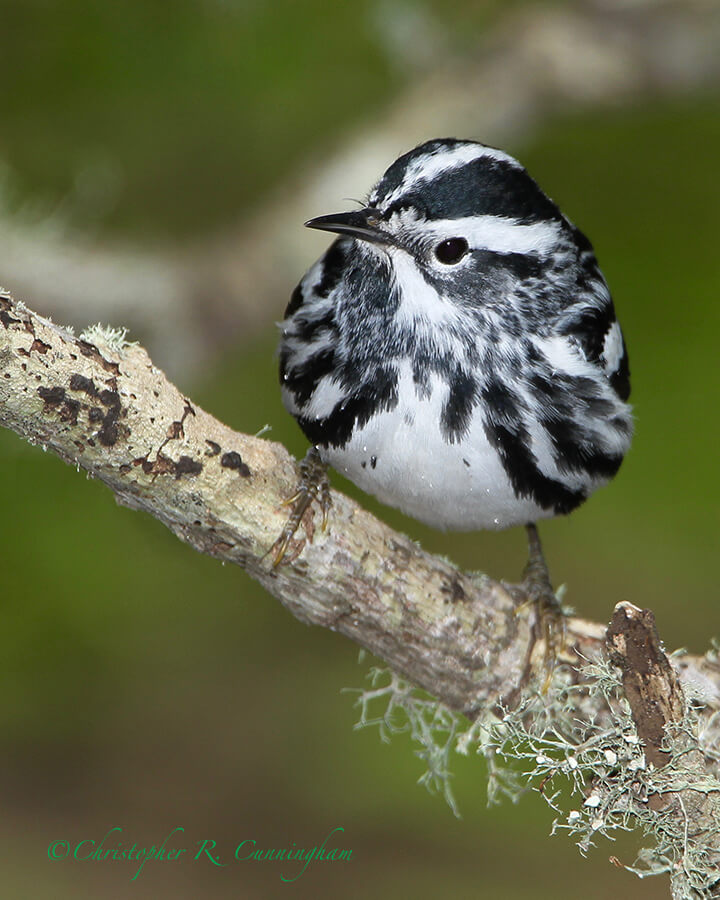 I remember the first time I saw a Black and White Warbler. The bird was gleaning bugs from a black willow tree on the south shore of Pilant Lake, Brazos Bend State Park. I recall being amazed that such a striking bird could be found outside the Tropics. Although Black and White Warblers summer from the Yukon to South Texas, they winter mostly along coasts from the Carolinas to northern South America.
As noted, some Black and White Warblers do winter along the Upper Texas Gulf Coast, but during migrations is really the time you can expect to see them. In spring, their numbers peak here during the middle of the migration, namely April. This year, during our last two trips to Lafitte's Cove in late March and early April, the number of Black and White Warblers we saw about equalled the number of other migratory songbirds combined, including Yellow-throated, Black-throated Green, Myrtle, Orange-crowned, and Hooded Warblers, Northern Parula, and White-eyed Vireos.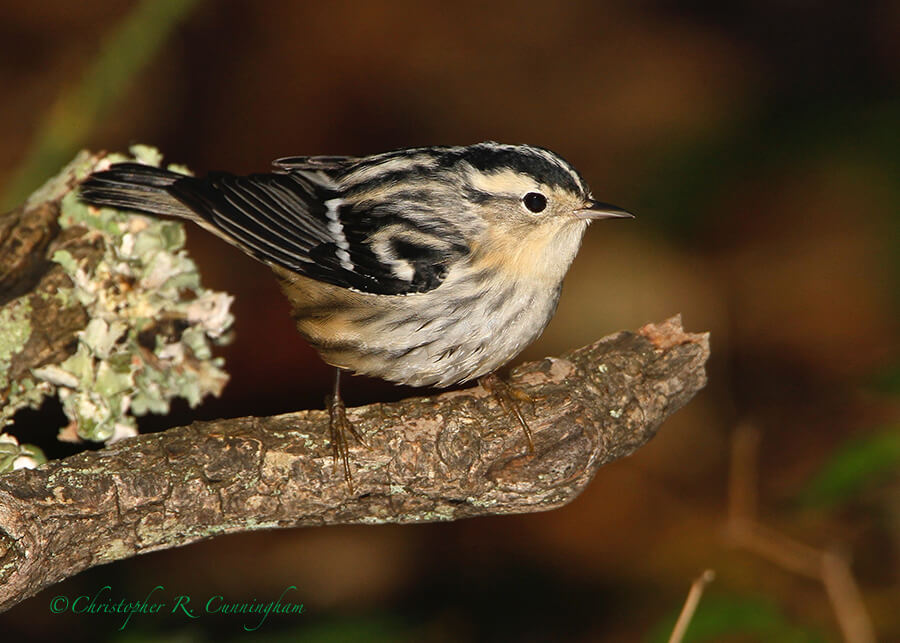 Rarely mistakable for any other species, the creeper-like hunting behavior alone is usually enough to recognize Black and White Warblers. And males and females are easy to tell apart. Males have black cheeks, lores, and throats. Females are pale gray in these areas. Mr. Sprunt notwithstanding, female birds will also sometimes have a wash of pale brown ("buff") on the sides—this is a nice departure from some warbler species in which even with a good photo in hand and a stack of references, it's tough to sex the birds.
As we get deeper into spring migration and more rare and unusual warbler species start to show up, the impact of seeing Black and White Warblers will start to fade a bit. But Black and White Warblers are definitely part of what makes migration so wonderful here along the Gulf Coast: The skies and vegetation are filled with a spectacular spattering of avian colors.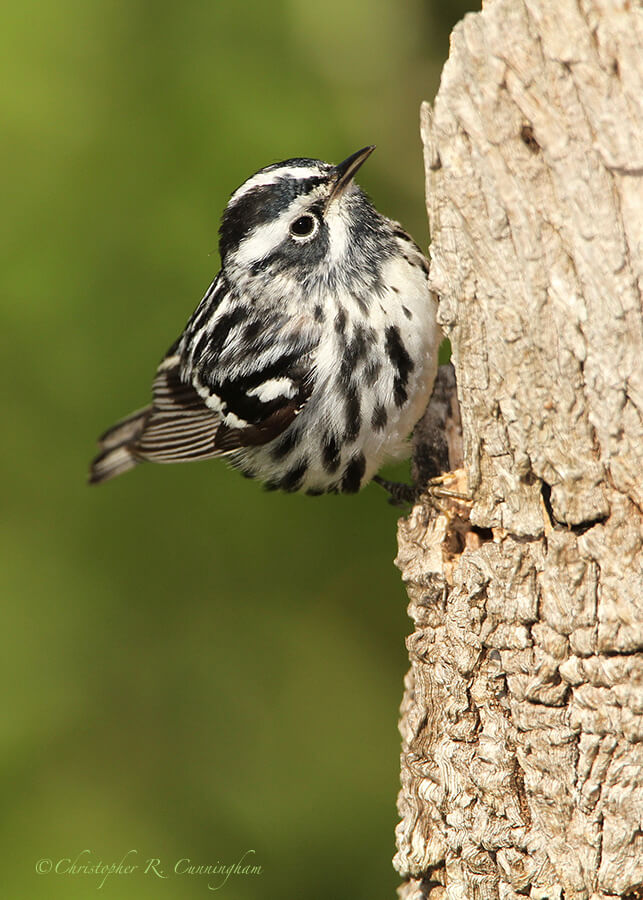 Reference
Sprunt, Alexander, Jr. 1957. Black and White Warbler, in Ludlow Grissom and Alexander Sprunt, Jr., eds., The Warblers of North America. The Devin-Adair Company, New York. 356p.
©2016 Christopher R. Cunningham. All rights reserved. No text or images may be duplicated or distributed without permission.