Not knowing anything is the sweetest life. –Sophocles
Last night the Moon passed through the Earth's shadow. As complete astrophotography neophytes armed with the wrong equipment and only the basic principles of photography, we parked our photo-birding super-telephoto rigs in the driveway and attempted to document the event . . . .
As the eclipse progressed and the moon darkened, we were forced to move from the suite of familiar camera settings that could possibly be used in normal (i.e., bird) photography into the realm of madness. Goaded by Elisa, eyes like burning coals in the darkness, to ever higher ISOs and absurdly low shutter speeds, I barreled into the night until a case of warbler- . . .er, lunar neck, shut down the operation. Transit of Mercury here we come.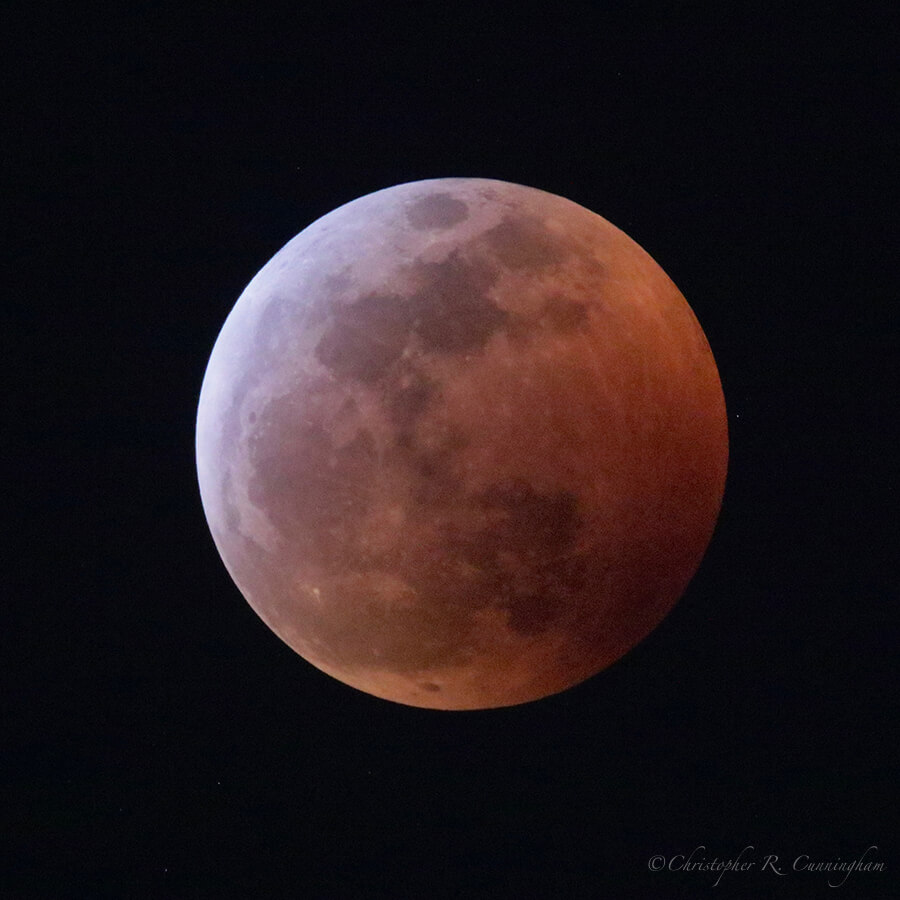 ©2019 Christopher R. Cunningham and Elisa D. Lewis. All rights reserved. No text or images may be duplicated or distributed without permission.