Many great actions are committed in small struggles. –Victor Hugo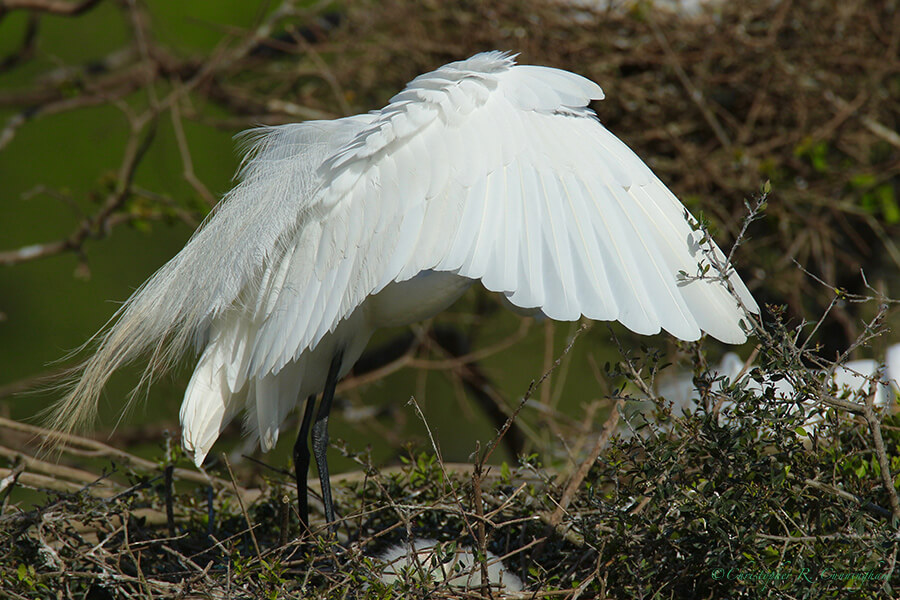 As I write this, we stand on the cusp of the best month of birding on the calendar! But for the past few weeks we've been (mostly) photographing our more typical species (year-'rounds, wintering or summering species) going about their business, not transients flying through from somewhere to somewhere else.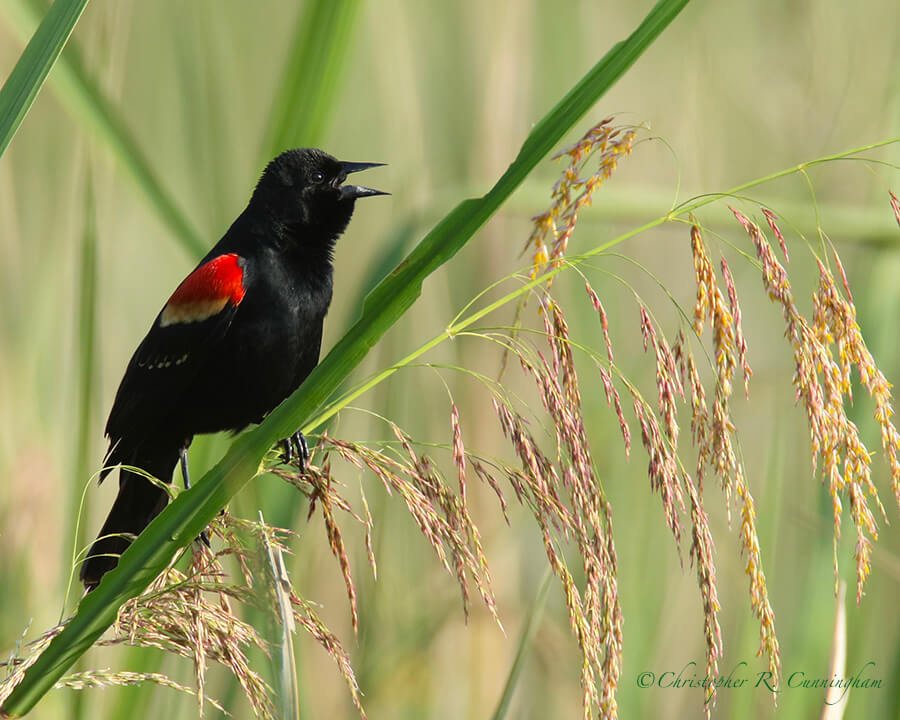 One of the more pleasant surprises of the past few weeks is the recognition that Brazos Bend State Park (BBSP) is starting to rebound a bit from the catastrophic floods of the recent past. It is still nowhere near the mecca for observing wader action that it was before, but day by day things are improving. It will be interesting to see if songbirds return for nesting in a big way. Elisa spotted a female Northern Cardinal building a nest just above water-line on Pilant Slough, and the trilling songs of Northern Parulas are everywhere. Can Prothonotary Warblers be far behind?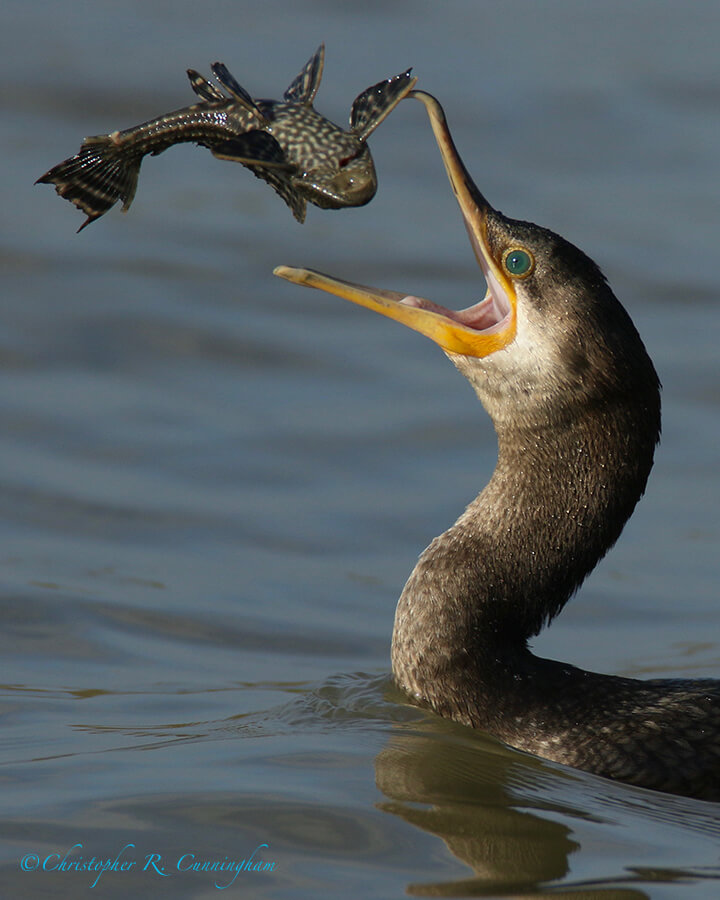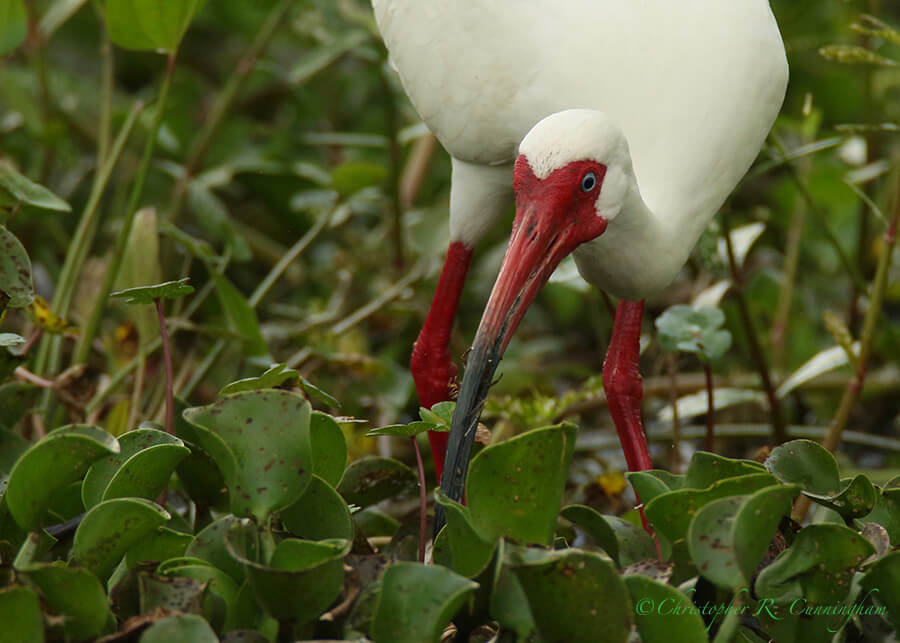 As noted, wader action at BBSP is still a bit down from the best of times, but the patient observer can still see a few things occasionally. Especially prominent now are the American Bitterns. Bitterns can be seen hunting all over BBSP. On our last visit, we observed one confrontation between two birds on Pilant Slough. Soon calling and confrontations should be common, only to die away by May.
In any case, starting today, we'll shy away from BBSP for a few weeks and visit Galveston more. Hundreds of millions of songbirds have started streaming across the Gulf of Mexico, and we're not going to miss it! With luck, we'll capture some of these birds in action  . . . Sipping from a flower, here, or grabbing a dragonfly, there. Can't wait!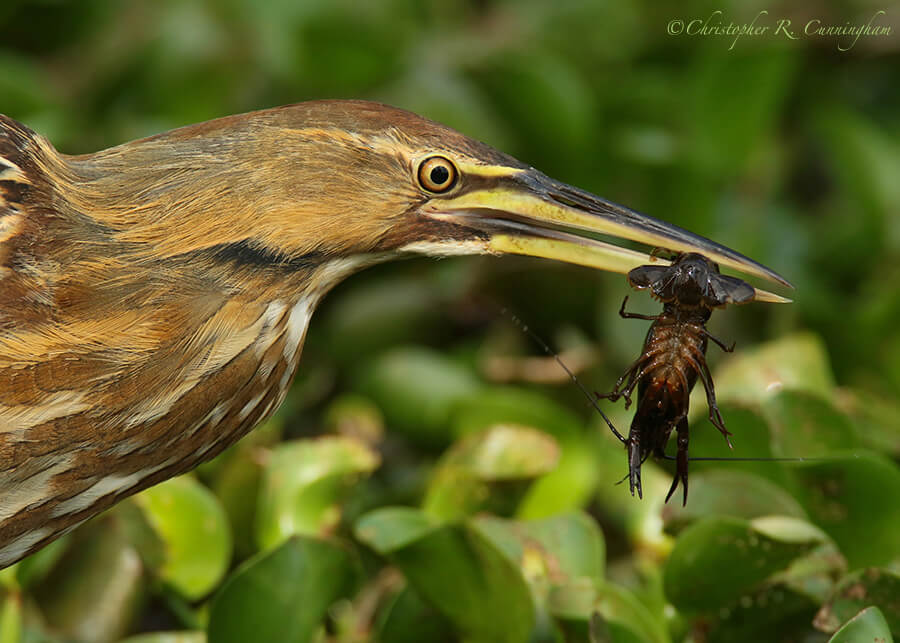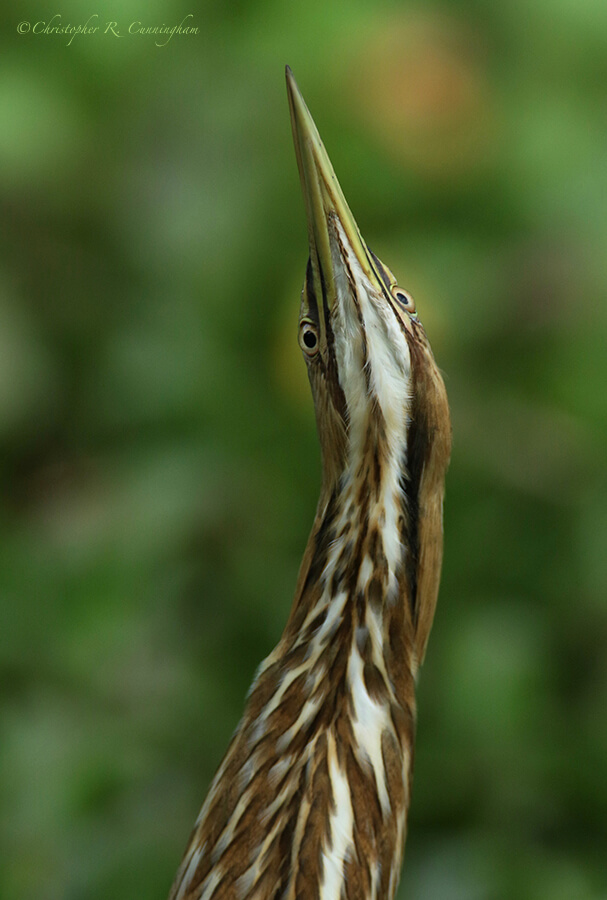 ©2017 Christopher R. Cunningham. All rights reserved. No text or images may be duplicated or distributed without permission.