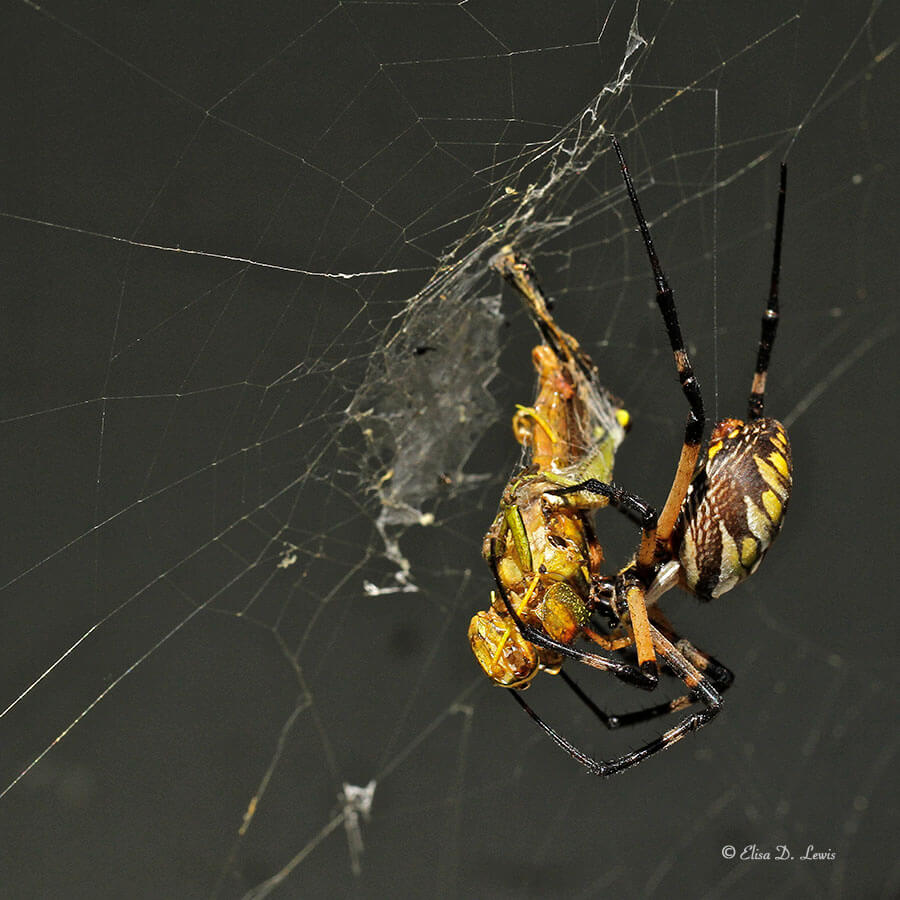 While most visitors to Brazos Bend State Park keep an eye trained on the water for alligators, I seek the park's lesser championed predators suspended in plain sight along swampy summer paths. But it wasn't until I spotted this Argiope tending to her prey late last month that I realized we had missed the usual spider-o-rama fest that normally occurs late each summer and early fall – or did it miss us? A conversation with one of the park's excellent naturalists confirmed that this has been a bad year for the conspicuous black and yellow spiders that typically drape the pathways with their giant webs. Two species' females with this general description are readily observed–Argiope aurantia pictured above, and Nephila clavipes the golden silk orb weaver or banana spider, shown below.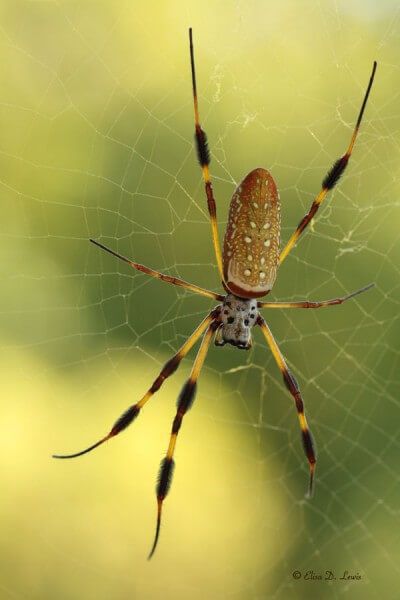 Why would spider populations plummet in one year's time?
Could it be that last year's drought put these spiders (most likely prey of last resort given their warning coloration and the danger of entanglement) in the precarious position of being the most conspicuous food source around for hungry, desperate birds? Perhaps the effect was compounded by a collapse of the arthropod food web?
In any case, we'll be watching spider populations next season.