By the pricking of my thumbs,
Something wicked this way comes.
Open, locks,
Whoever knocks.—William Shakespeare, Macbeth (Act 4, Scene 1)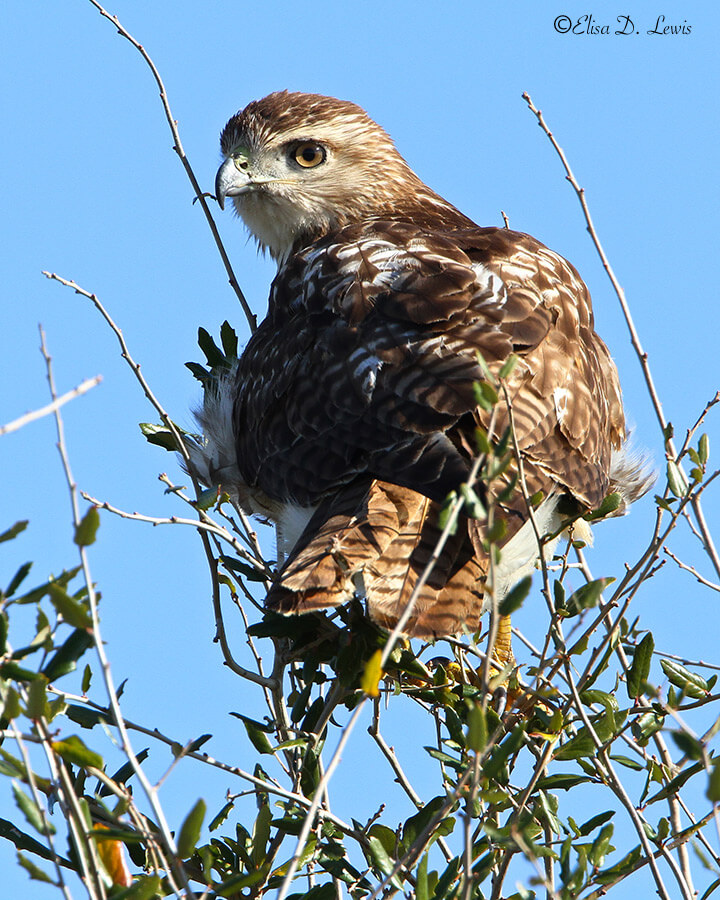 During the dreary, rain-spoilt part of last weekend, in bitter anticipation of the next monster rain storm (Monday into Tuesday), I perused our photo archives in search of interesting tidbits to brighten my mood. Some nice shots I'd forgotten about did resurface, like the hawk above.
But birds do often lead a more hardscrabble life than we sometimes think. Not surprisingly, close re-inspection of images sometimes yields evidence of disease or parasites. The Bay-breasted Warbler below–that frustratingly stayed in the shadows of a thicket–turned out to have a tick above the left eye, for example. Birds are subject to infestation by a variety of disease-causing ticks, and some researchers worry about the introduction of diseases into North America by migrating Neotropical birds.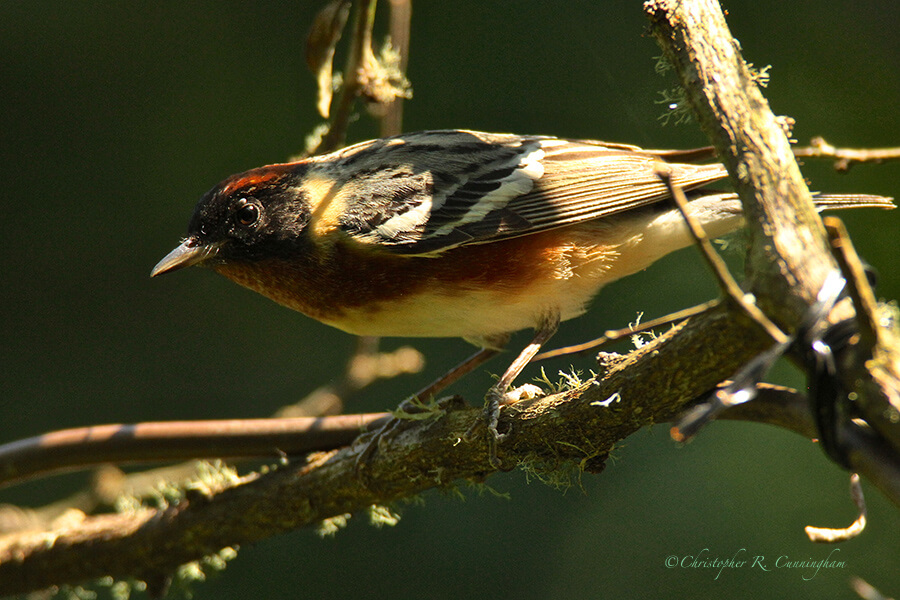 In addition to evidence of parasitism and disease, I sometimes find physical injury to birds when I return to the archives and really scrutinize the images. In the field I didn't notice the spine-like projection under the lower jaw in the Lesser Yellowlegs below. At first, I thought the spine might really be a spine—as in a fin-spine that pierced the floor of the lower jaw, perhaps when the bird attempted to swallow a fish. But clearly a fish with a fin spin that large would be too large to attempt to swallow. On closer inspection, it appears (based on color and texture) that the spine is a shard of the lower jaw that continued to grow, perhaps after being fractured. If any readers know more about the origin of such injuries, I would be interested in hearing about it.
The result of these sorts of searches serve to remind that nature, like the world of Man, can be a harsh place. Birds face a gauntlet of challenges, and I often regret not being able to do more to preserve them and their world.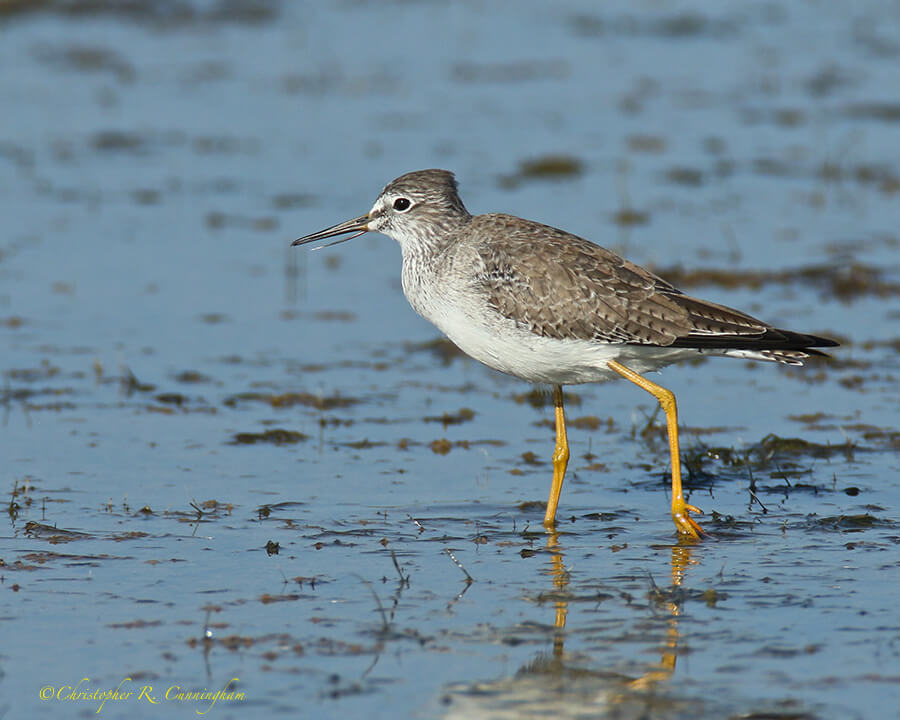 ©2015 Christopher R. Cunningham and Elisa D. Lewis. All rights reserved. No text or images may be duplicated or distributed without permission.