Unless you and your mate are united in purpose, dedication, and loyalty, you will not succeed to the extent you otherwise could.–Ezra Taft Benson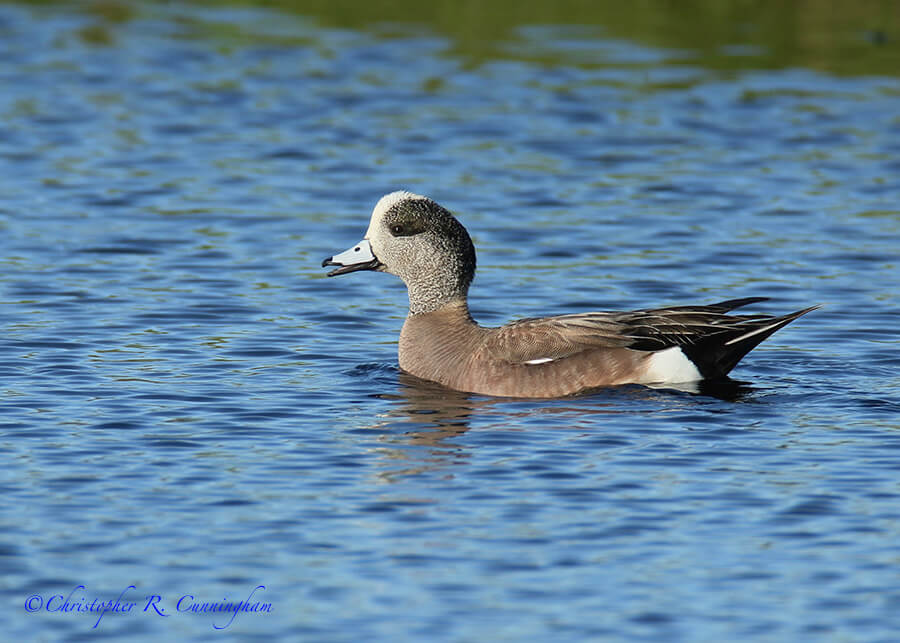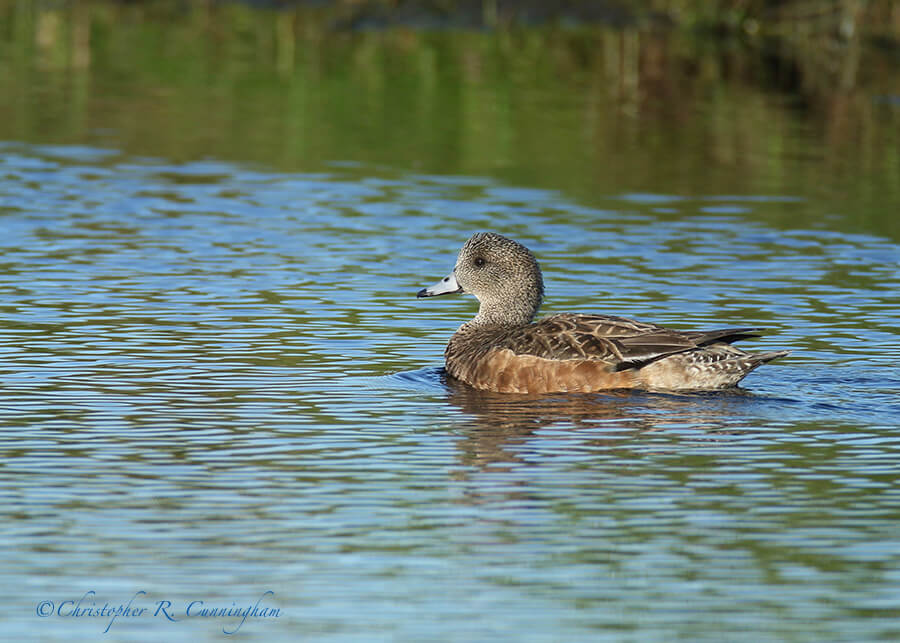 Pair bonded ducks are easy to see now, regardless of whether they nest locally or are about to depart for the north. Dabbling ducks typically bond as early as late fall or early winter, whereas divers often wait until as late as early spring. By this time of year, then, the vast majority of ducks still in Texas are pair bonded. Last week at Lafitte's Cove I saw a pair of American Wigeons in the lagoon on the west side of Eckert Drive. With them were pairs of Blue- and Green-winged Teal and Gadwall. In the west pond on the other side of Eckert Drive was a lone pair of Mottled Ducks.
Mottled ducks pair bond earlier than other Mallard-complex ducks (Terres, 1991). The benefits of pair bonding to female ducks is well known: drakes protect their mates from the unwanted advances of other male ducks thus allowing their hens more time to feed and fatten up for nesting or the flight to breeding locations. Last week while watching the Mottled Ducks, I witnessed another possible advantage of pair bonding at Lafitte's Cove.
While feeding, the dabbling drake and hen seemed to get into a rhythmic pattern of dabbling or head dunking and watching. When one bird's head was submerged, the other was watchful. Only during a disruption were both watchful. This type of behavior would seem to be beneficial to both birds. The submerged partner can feed (and be vigilant against underwater menaces like alligators and large predatory fish), and the partner with head above water can watch for terrestrial predators like felids and shotgun-toting primates, as well as aerial hunters like raptors.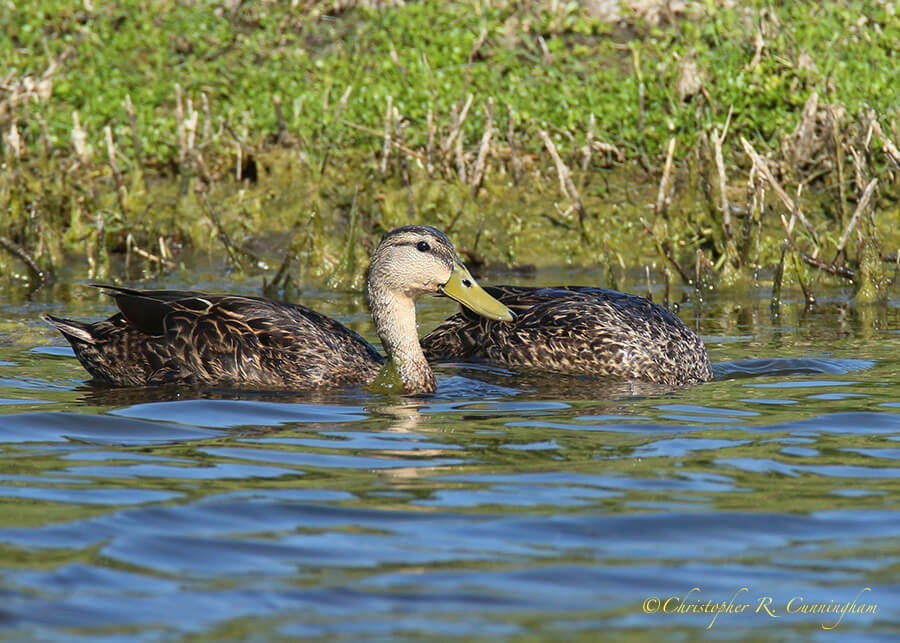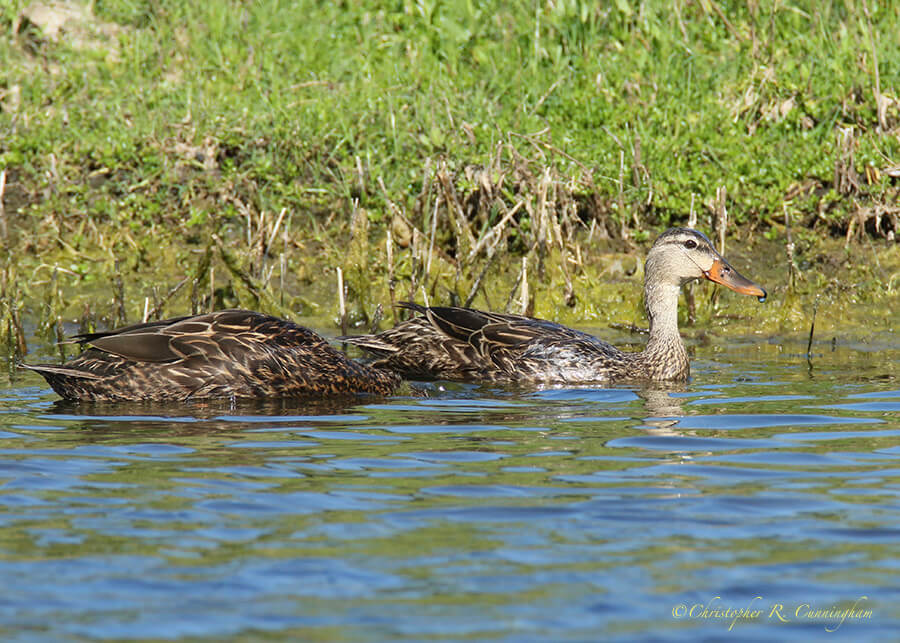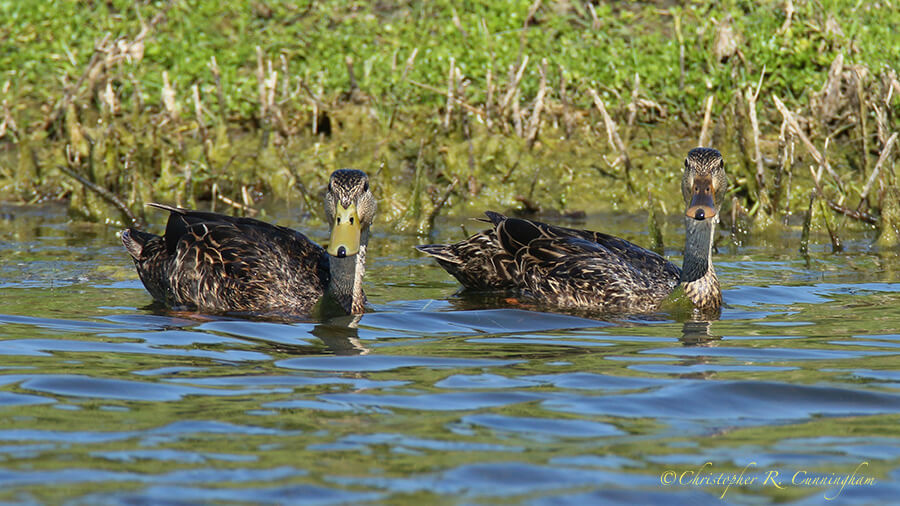 Reference
Terres, John K. 1991. The Audubon Society Encyclopedia of North American Birds. Wings Books. New York. 1109 p.
©2016 Christopher R. Cunningham. All rights reserved. No text or images may be duplicated or distributed without permission.