Isn't life a series of images that change as they repeat themselves? –Andy Warhol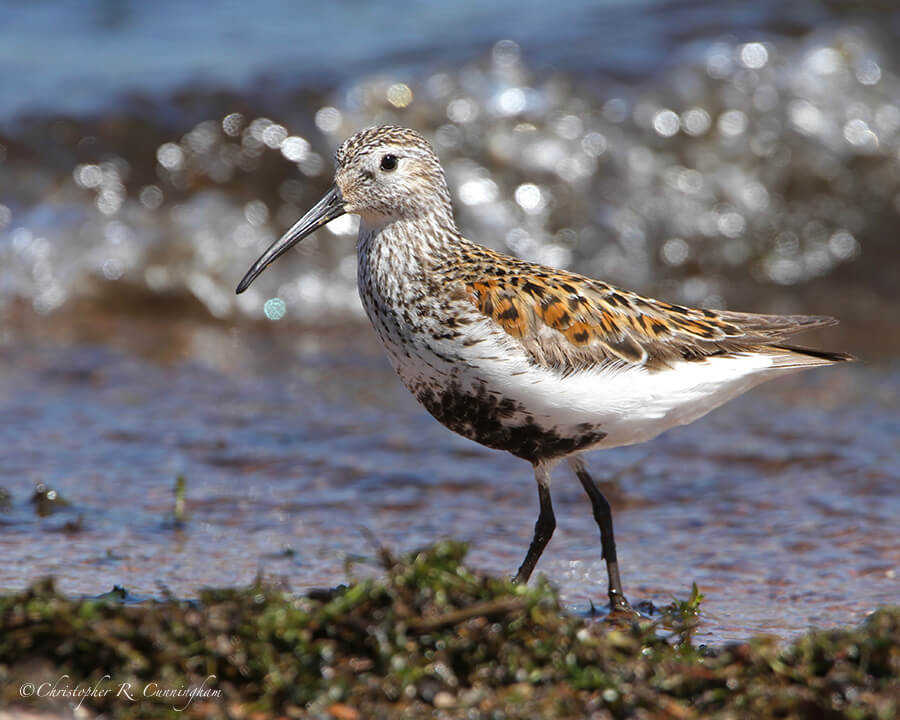 I continue to find bird watching a most challenging hobby. This week, after reading an article about cormorant identification, I discovered to my horror that I had misidentified several birds in previous posts. I was going by a common field mark (no yellow lores on Neotropic Cormorants), published in many field guides—that is wrong! As a result, I went through the entire blog and made corrections.
Small sandpipers, too, are the stuff of nightmares, as far as bird identifications go. For some reason, I often find myself staring at Dunlins, trying to establish a gestalt to distinguish them from the other look-alike cutie-pie sandpipers they might be . . . .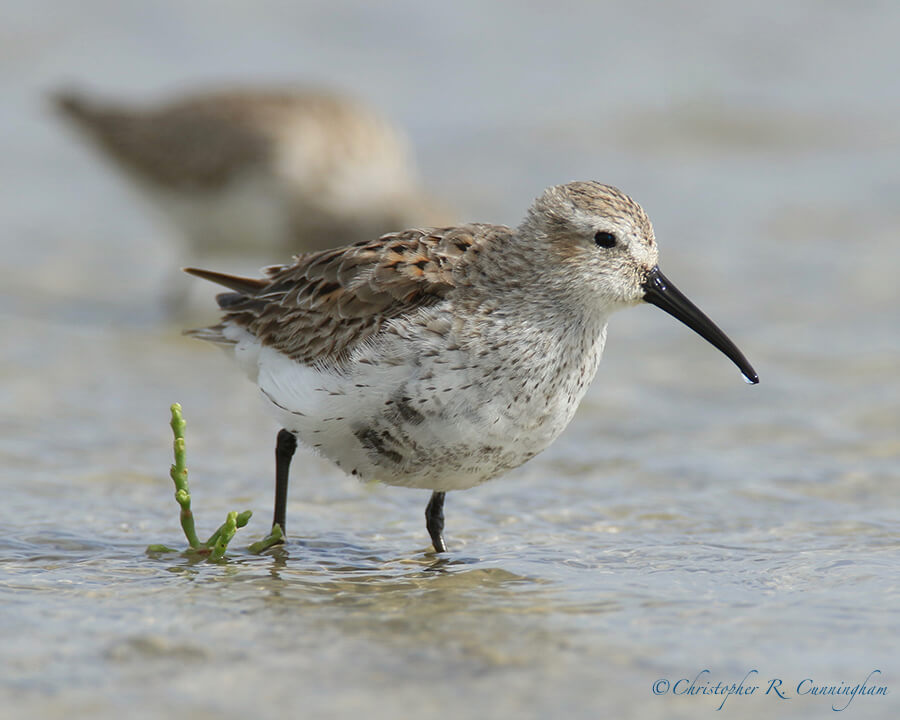 Because Dunlins breed in the Arctic and winter along the Texas Gulf Coast, we usually don't see them in their distinctive breeding colors. This spring I've seen a few transitioning into breeding plumage, though. And in those cases, it really helped with the identification—especially the black belly feathers coming in, which are unique for a Texas sandpiper. Otherwise, I'm looking for black legs and a long, droopy black beak on a butterball. If you see these features, you've only got to make sure you haven't got a Western Sandpiper, and you're done—except for figuring out what the bird's up to!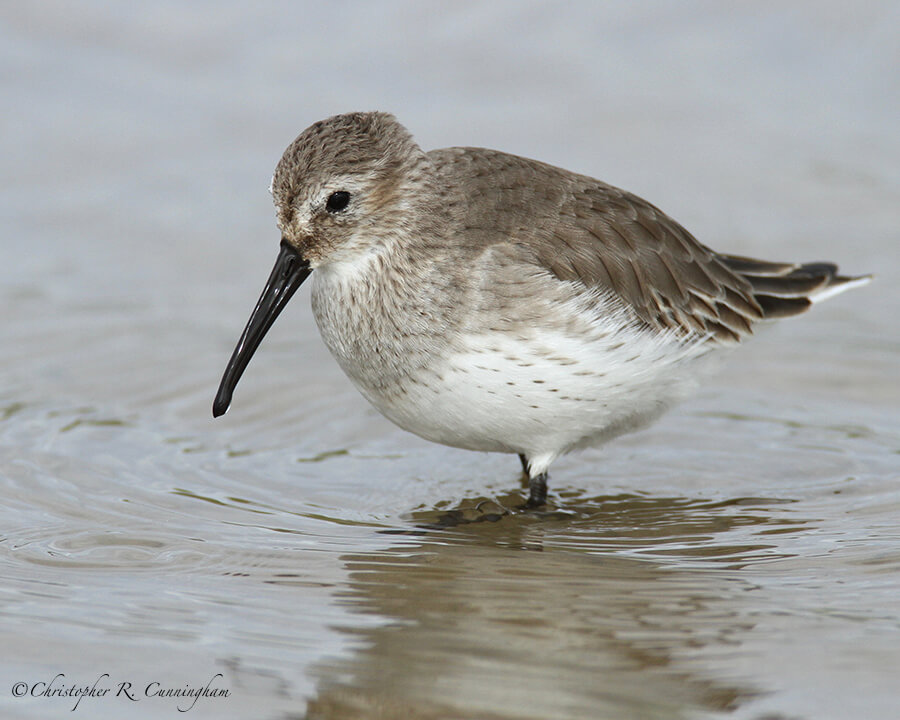 ©2017 Christopher R. Cunningham. All rights reserved. No text or images may be duplicated or distributed without permission,