All around, people looking half dead
Walking on the sidewalk, hotter than a match head . . . .–Summer in the City, Lovin' Spoonful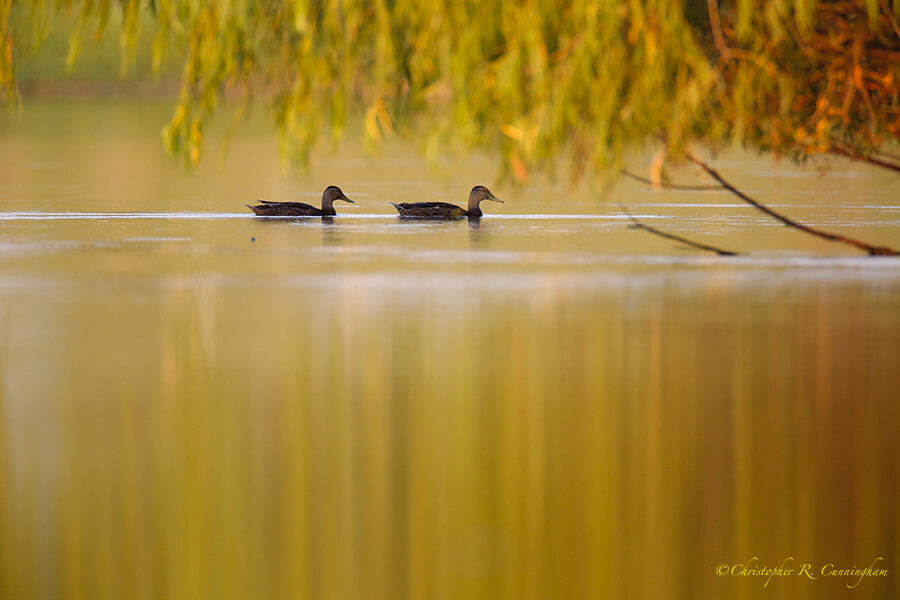 It's taken about two weeks to get back into the field after our return from Alaska. After living two weeks around 38º F, the prospect of being out when it's near 38º C hasn't sounded too inviting. But this week I took advantage of a so-called "cold front" and visited Fiorenza Park in west Houston. While trying to photograph fishing cormorants and waders from my ground pod by the bridge, a fellow traveler (JD) told me that a Bald Eagle was perched on a snag on the other side of the park. Ultimately I saw no eagle, but while walking to the snag I came upon a family of Loggerhead Shrikes–two young and a parent.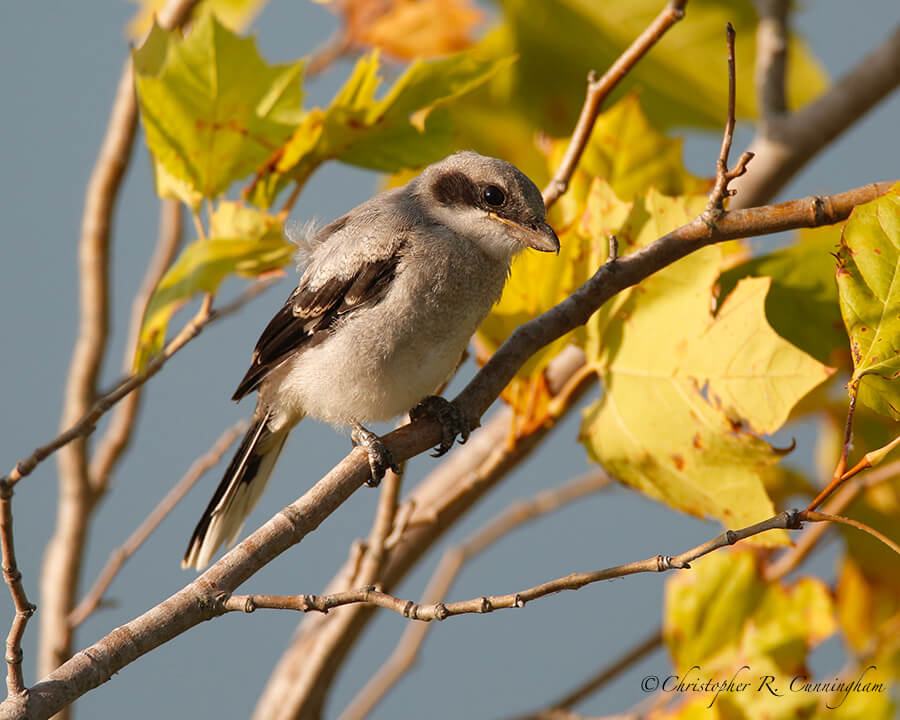 Luckily, I was able to observe the adult hunting insects in the grass as well as begging and feeding behaviors. On this visit, I found the colors of the trees, especially the small ones, to be quite rich and beautiful–almost autumn-like. Of course, the rich colors are the result of heat stress, and these small trees have begun the slow process of being baked to death under a brutal Texas sun. But, the return of rains mid-week may have ended the dying time for this summer . . . .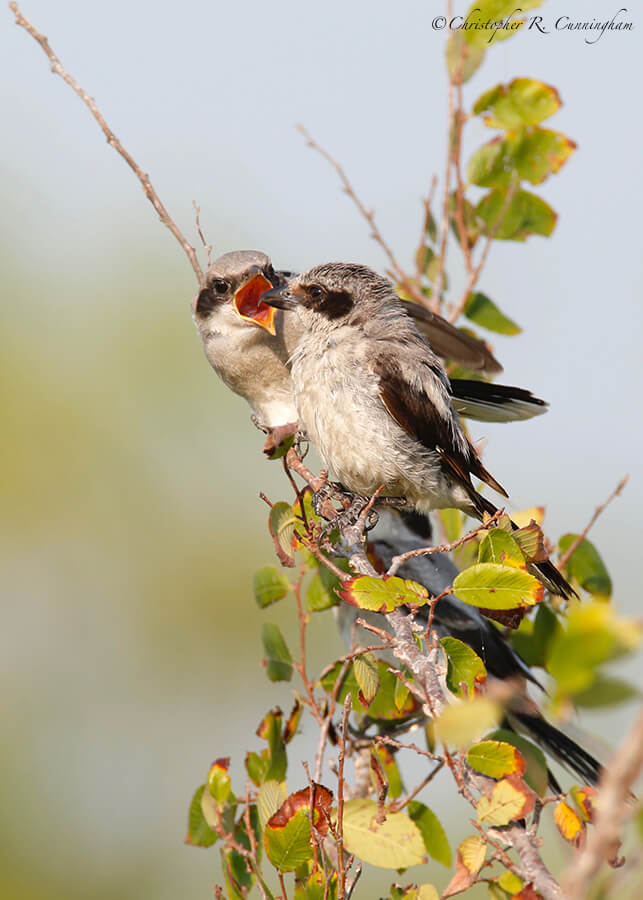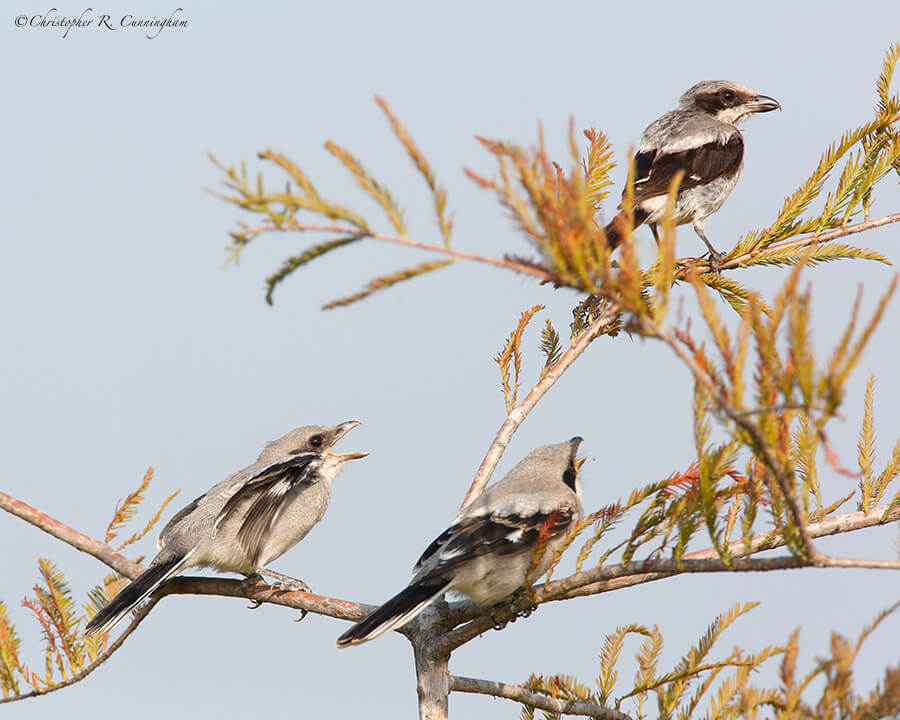 ©2017 Christopher R. Cunningham. All rights reserved. No text or images may be duplicated or distributed without permission.