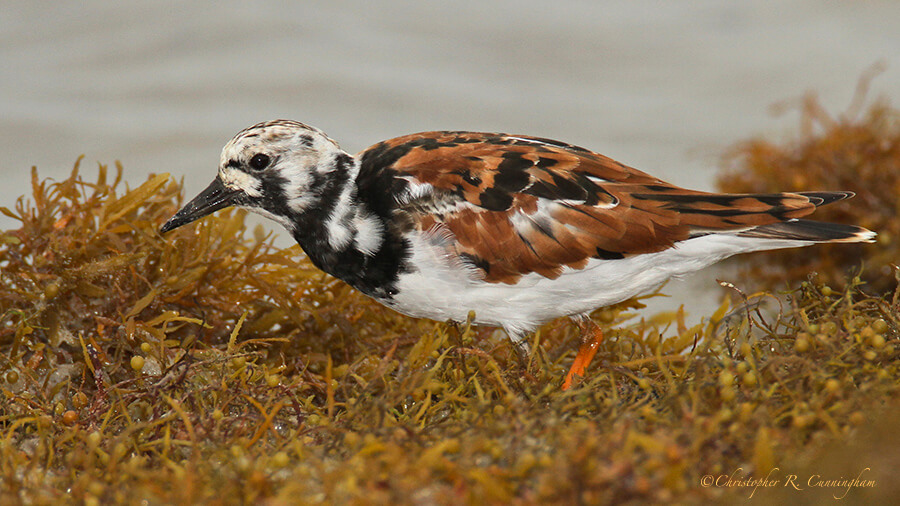 Three years ago it was a struggle to identify many of the migrant songbirds that filter through Texas every spring. Now, after quite a bit of study and observation, we can identify most fairly easily—although every so often . . . .
Shorebird identification, on the other hand, can still often be a challenge, especially during spring migration when nonbreeding, transitional, and breeding plumages are all around. Last week, with that in mind, we decided to focus on strand line habitat, Rollover Pass and Frenchtown Road, Bolivar Peninsula, specifically, in the hopes of increasing our shorebird knowledge as well as avoiding the mobs at the songbird hotspots!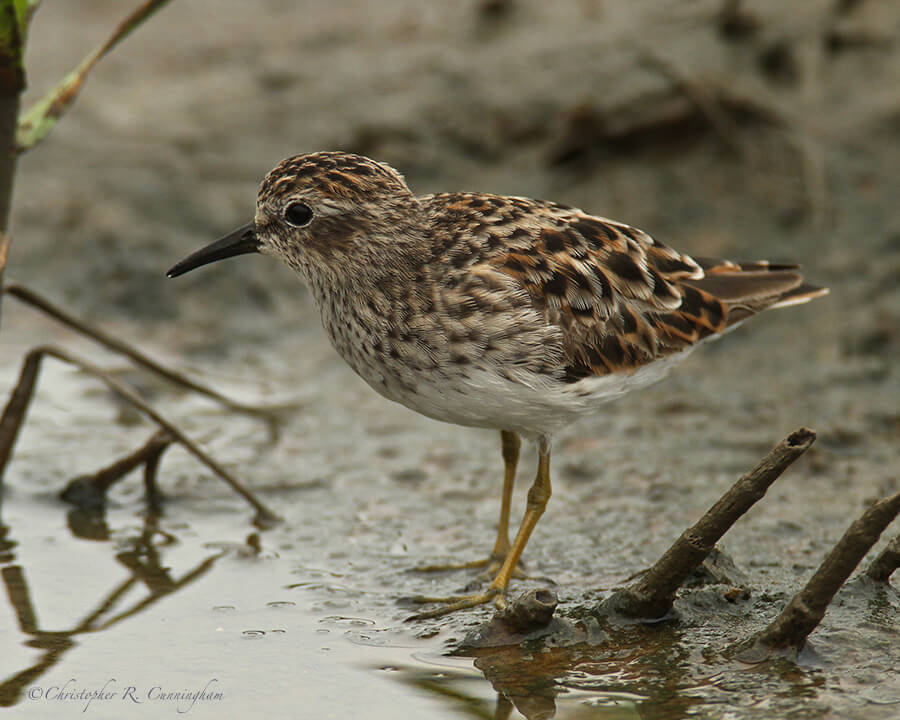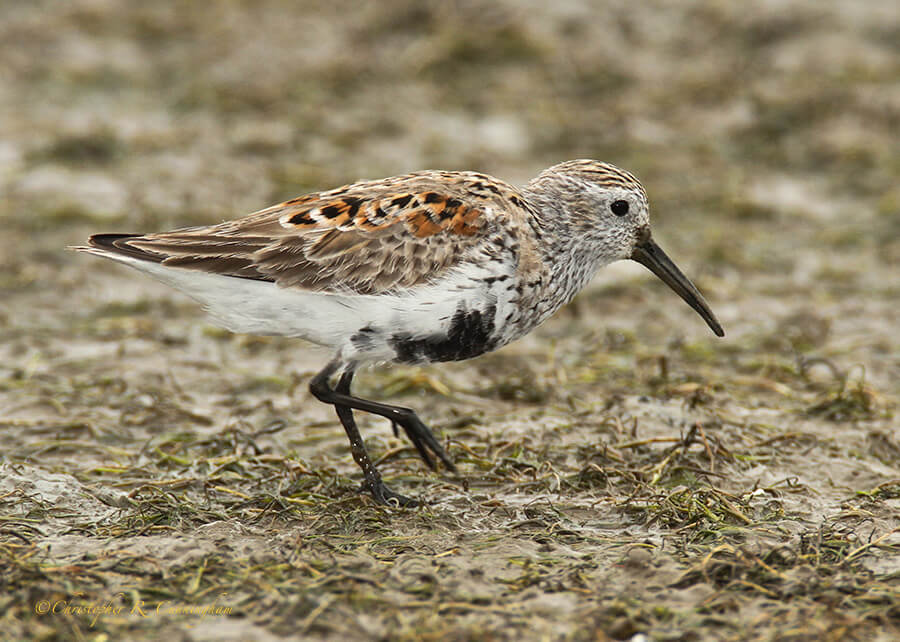 Light conditions varied wildly from fair to appalling, often frustratingly so. I admit to having felt a bit annoyed when a Whimbrel or Snowy Plover was standing right in front of me and the glare of a white-hot sky cooked all the color out of everything—and no amount of chimping and tinkering with settings could coax a good image.
Some of the highlights of Rollover Pass included Snowy, Wilson's, Black-bellied, and Semipalmated Plovers, dark and white morphs of the Reddish Egret, Least and Black Terns, Ruddy Turnstones in breeding colors, and Sanderlings in transitional plumage. Frenchtown Road yielded Whimbrel, Wilson's Phalaropes, a Clappper Rail, and Dunlins and Least Sandpipers in breeding plumage, among others. Hopefully we can get to these localities again on a few clear days before these birds are off to the arctic or sub-arctic in their new colors.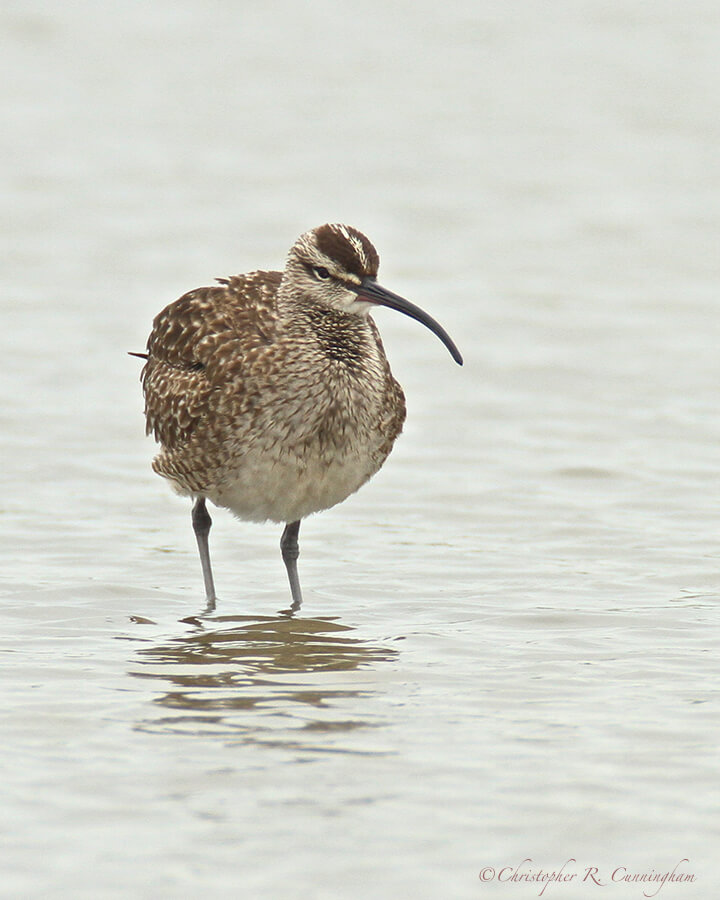 Every time we walk along a beach some ancient urge disturbs us so that we find ourselves shedding shoes and garments or scavenging among seaweed and whitened timbers like the homesick refugees of a long war.—Loren Eiseley
©2014 Christopher R. Cunningham. All rights reserved. No text or images may be duplicated or distributed without permission.