There are two kinds of light – the glow that illuminates, and the glare that obscures. –James Thurber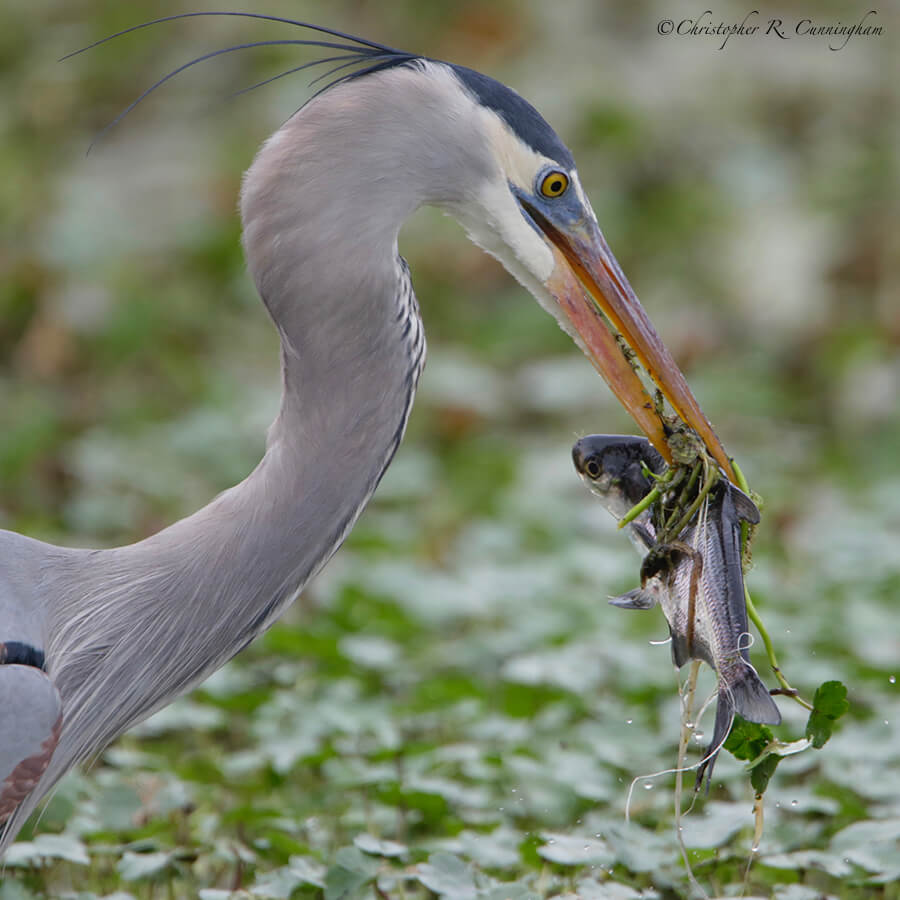 On Sunday we took a much-needed trip to Brazos Bend State Park. The light in the early morning was white, and the water shone like a mirror. Colors were washed out, and there was a general sense of omni-directional illumination. Shadows were pale, and the water lacked clarity. More than just a problem for photographers, these conditions necessitated particular hunting strategies on the part of waders . . . .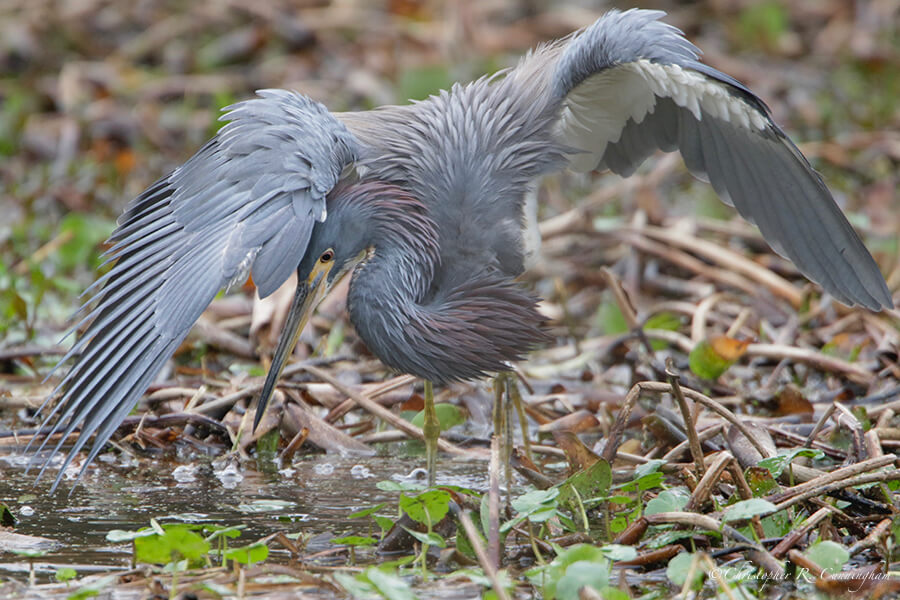 American Bitterns, Great Egrets, Great Blue Herons, Little Blue Herons, and a Tricolored Heron were harvesting little (and big) fish galore from vegetation-choked water. And a Great Blue Heron bullied a Great Egret into dropping a fish it had caught in 40-acre Lake . . . .
Most interesting, perhaps, was a Tricolored Heron that was employing a (single) underwing feeding strategy, and from time-to-time, a double-wing feeding strategy. Among herons and egrets, these behaviors involve a continuum of postures from shading the water with a single wing, both wings separated, to a complete canopy in which the wings meet in front of the bird as it crouches, feathers touching the surface of the water. This latter behavior, "canopy feeding" sensu strictu, occurs only in the Black Heron of Africa (Egretta ardesiaca), although the Reddish Egret and Tricolored Heron can approach this configuration.
Several functions for these wing positions have been proposed from scaring fish into divulging their positions, to getting fish to swim into the shade (and presumably under cover) after being be spooked by foot movements, to cutting the glare so that the bird can see its prey better. It is the latter I generally favor, primarily because I tend to observed these behaviors on days with a lot of glare. As an aside, the nickname of the Black Heron is the "umbrella bird." If the shading to reduce glare is the correct interpretation of this behavior, then perhaps the parasol bird would be a better moniker for this creature.
Note: Special thanks go to naturalist and friend R.D. for sharing his high-speed video of a Tricolored Heron that plainly shows how much clearer the water appears in the shade of an outstretched wing.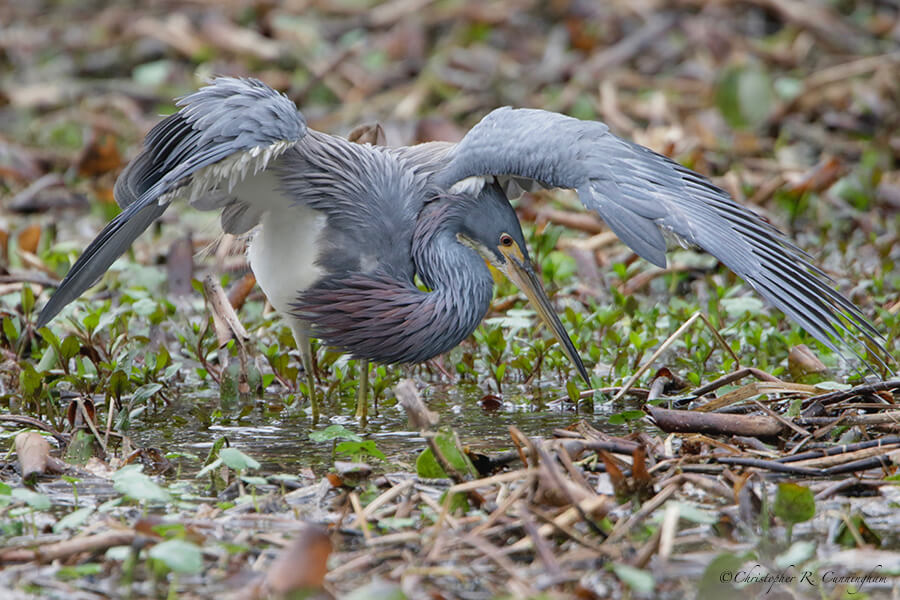 ©2018 Christopher R. Cunningham. All rights reserved, No text or images may be duplicated or distributed without permission.