How inappropriate to call this planet Earth when it is quite clearly Ocean. –Arthur C. Clarke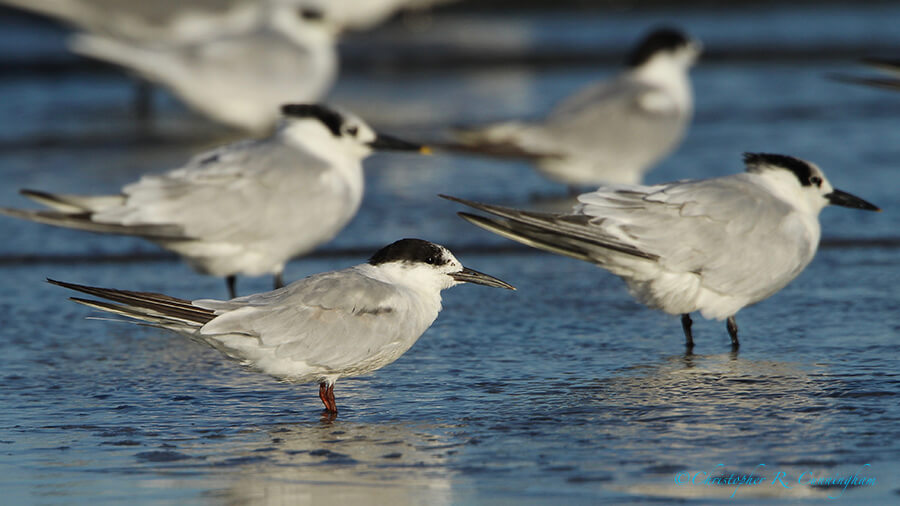 Terns are among the most beautiful and interesting birds on the planet. Few birds can match their incredible suite of behaviors. From their spectacular dives for fish, elegant mating dances, and charming nuptial feeding ritual, these birds are always a delight to watch. Luckily for Gulf Coast birders, Galveston Island is a fine place to observe several species of terns—but not all species are easy to find. Sandwich, Royal, Forster's, and Least Terns are probably the easiest to spot and are present year-round.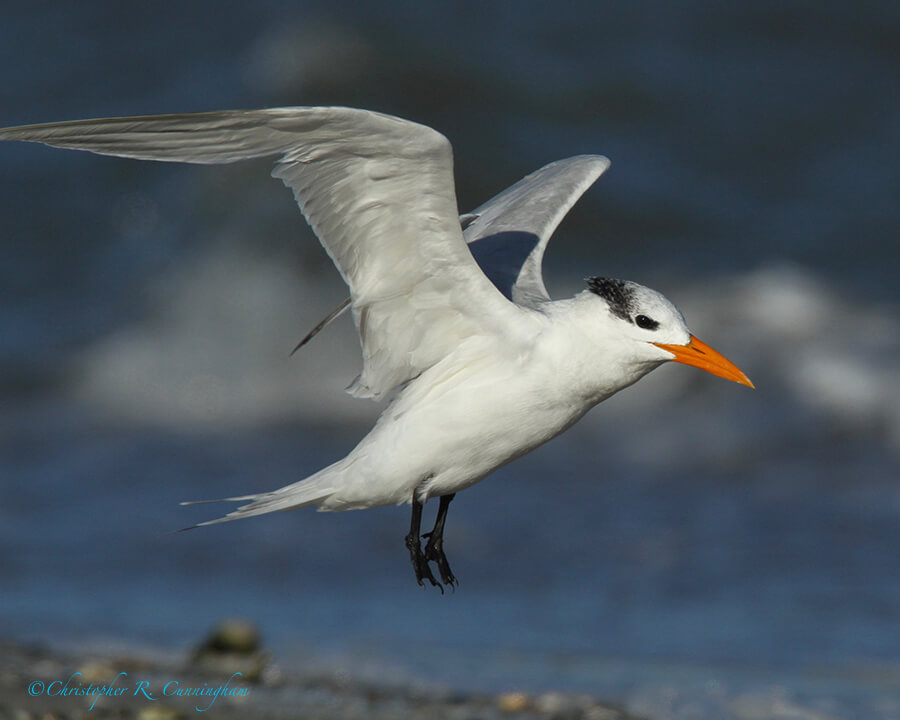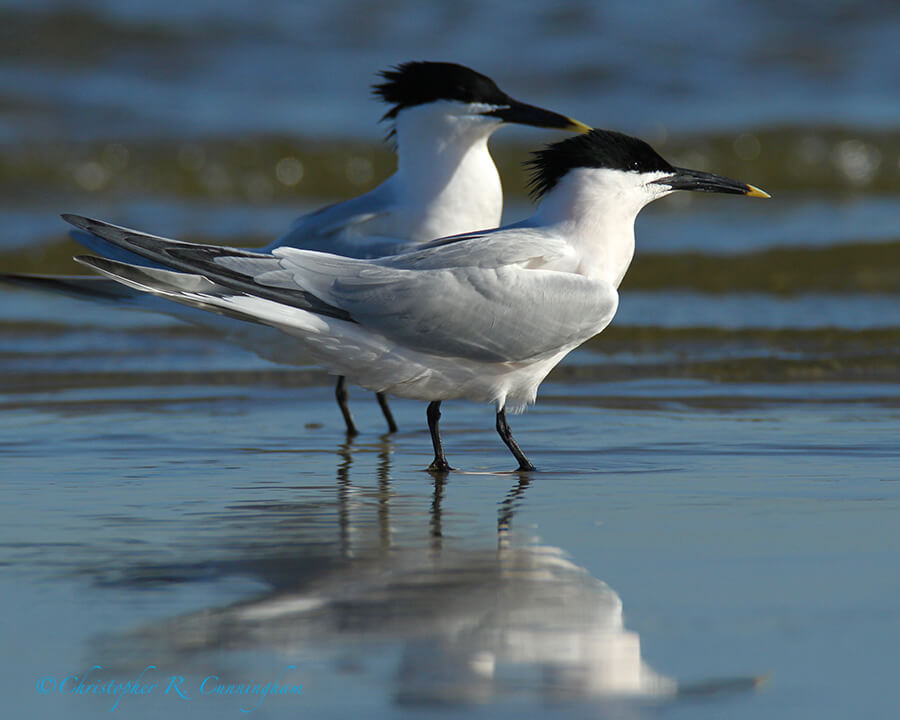 The spectacular Caspian Tern, the world's largest tern, is present on Galveston year-round, but is not as ubiquitous as the aforementioned terns. The best way to spot them is to scan U's of Royal Terns and look for the really big birds with red, rather than orange bills. Unfortunately, Caspian Terns, like many bird species, are in decline.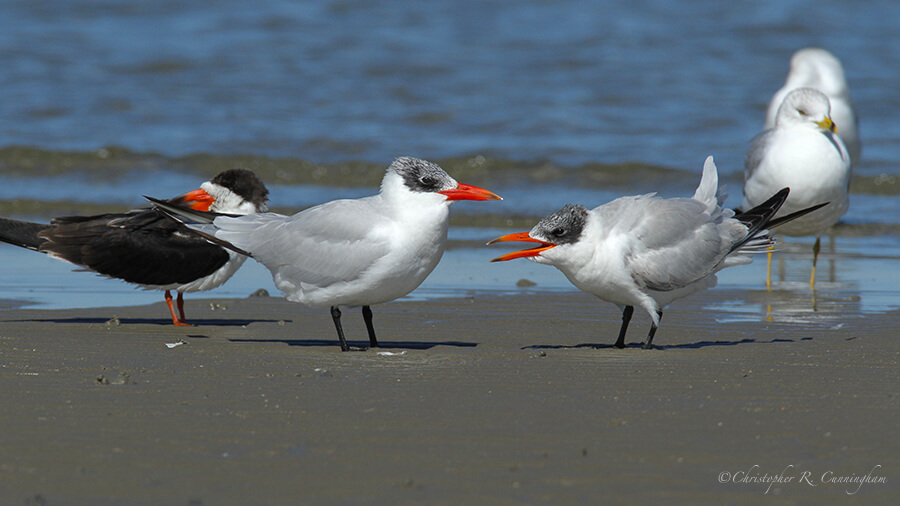 The family life of terns is probably the most interesting aspect of these birds. The fact that their mating rituals and mating itself takes place right out in the open of the beach-face make terns easy pickings for birders. Among the more comical aspects of their family lives is the shocking displays of gluttony by sub-adult terns as they nag their parents mercilessly for food—even though the young are the same size as the adults. East Beach is a fine place to see this behavior exhibited by Royal and Caspian, and occasionally Forster's Terns.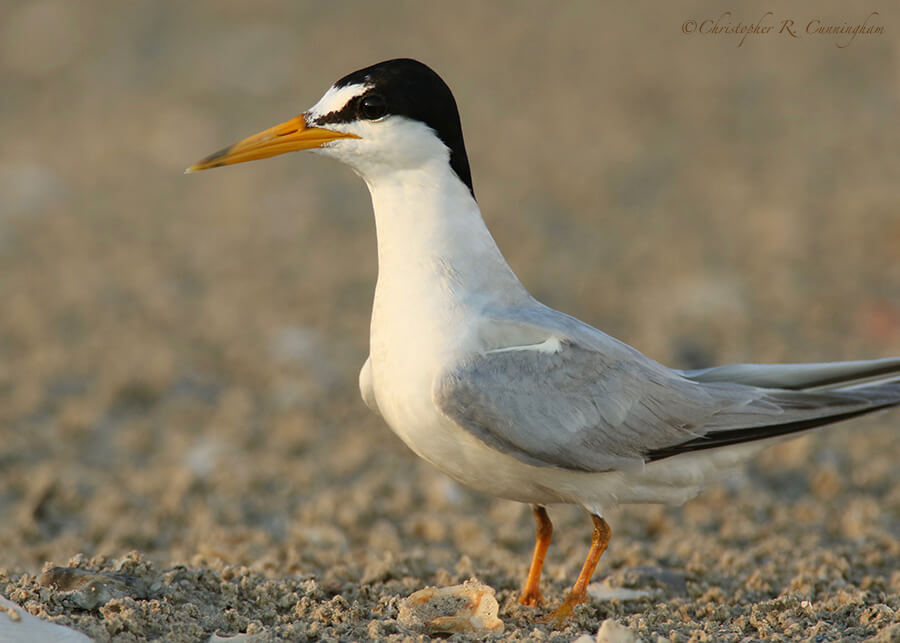 Black Terns can theoretically be seen on Galveston during migrations, but we've never seen them here. A reliable place to see them nearby during migrations, though, is Rollover Fish Pass on Bolivar Peninsula. Probably the closest place for a Texas birder to see them during the breeding season is at Cheyenne Bottoms in central Kansas. Snowy Plovers also breed at this somewhat isolated, but interesting wetland famous for migrating waterbirds.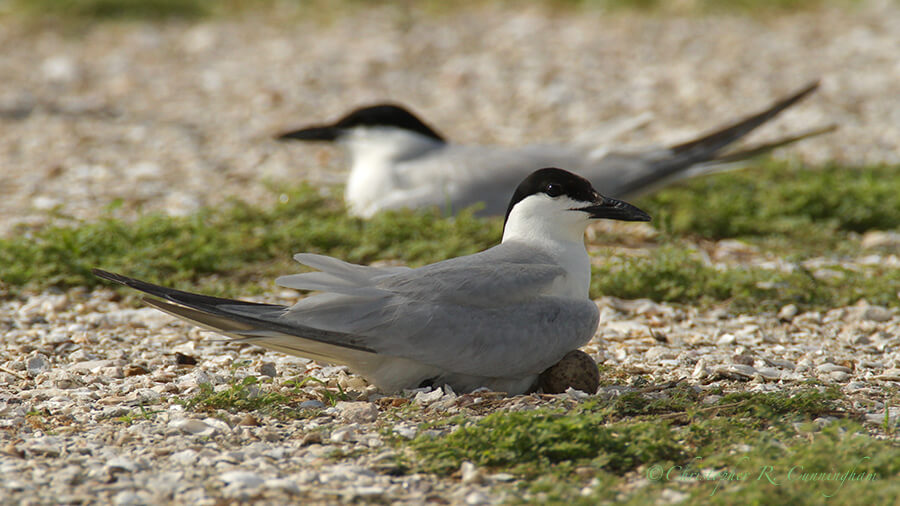 Except for going to visit the nesting colonies of Sooty Terns along the coast just north of the Rio Grande, the only other opportunities for expanding your "Texas" tern experiences beyond those available on or around Galveston would involve taking to a boat. Bridled and Sooty Terns are pelagic and can be seen out over the open waters of the Gulf of Mexico when not breeding in the West Indies or along the Pacific coast of southern Mexico. But trying to photograph birds from boats has, for us, been a somewhat specialized (mis)adventure. Better to just bring the binoculars!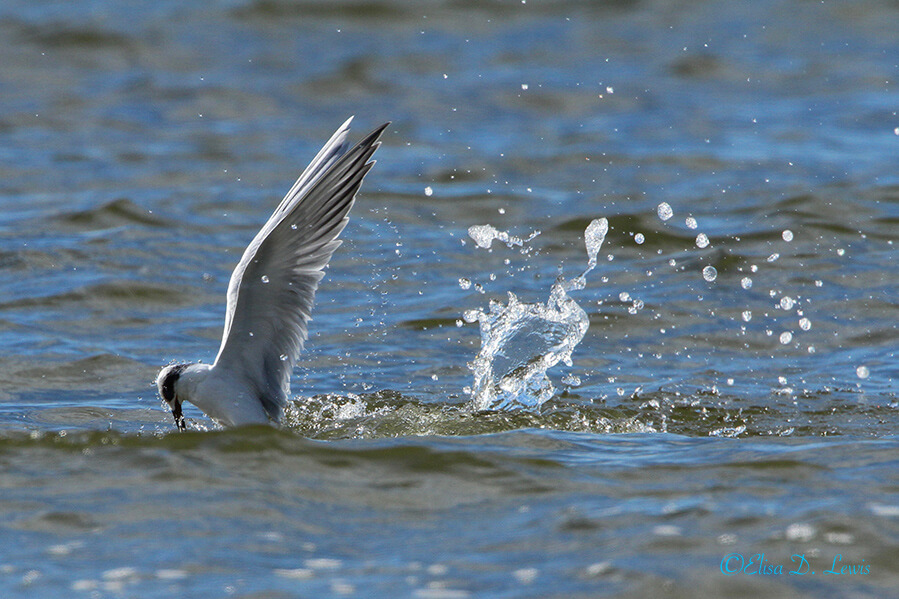 ©2016 Christopher R. Cunningham and Elisa D. Lewis. All rights reserved. No text or images may be duplicated or distributed without permission.