We must cultivate our own garden. When man was put in the garden of Eden he was put there so that he should work, which proves that man was not born to rest. –Voltaire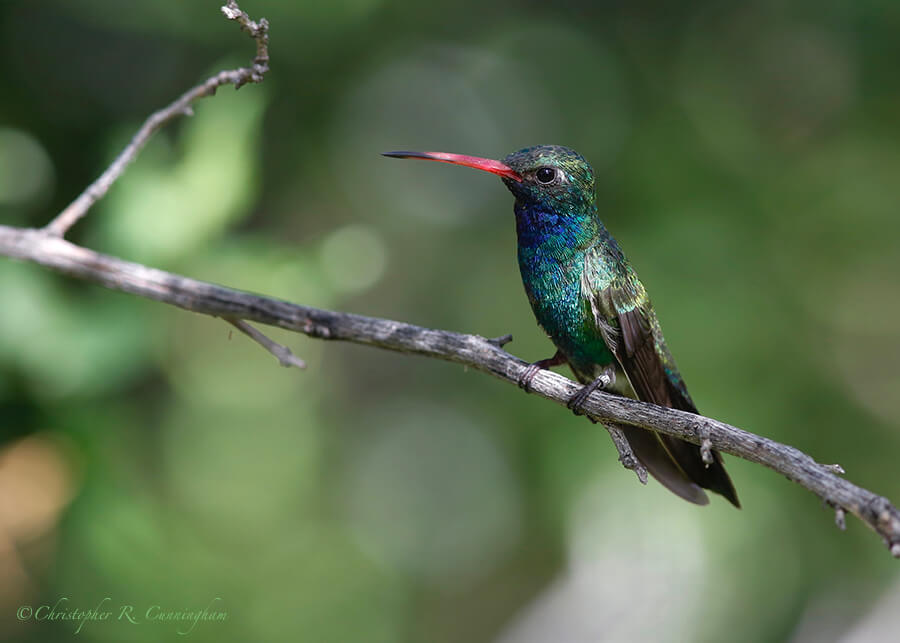 The last week or so has been an incredibly hectic and exhausting time of clearing and hauling brush, painting, making minor repairs, and taking long trips to acquire tools and supplies. Mixed in with all that was a series of visits to botanical gardens (Tucson Botanical Gardens, Arizona Sonora Desert Museum; Tohono Chul) and a nursery (Desert Survivors) to gather ideas for our future desert gardens, which will surround the house. More on that project as it develops . . . .
Because the primary reason for the visits to these gardens was for landscaping and horticultural ideas, we left the big glass and tripods behind. We shot almost exclusively with the 100mm f/2.8L Macro and the 300mm f/4L. Elisa used the 50mm f/1.4, too, for landscape and planting shots. (A bird photographer using a normal lens!?!) This innocuous-sounding gear was plenty heavy enough as it was, as the temperature topped 100 degrees on every visit to the gardens. A 600mm f/4 and tripod would have been the coup de grace.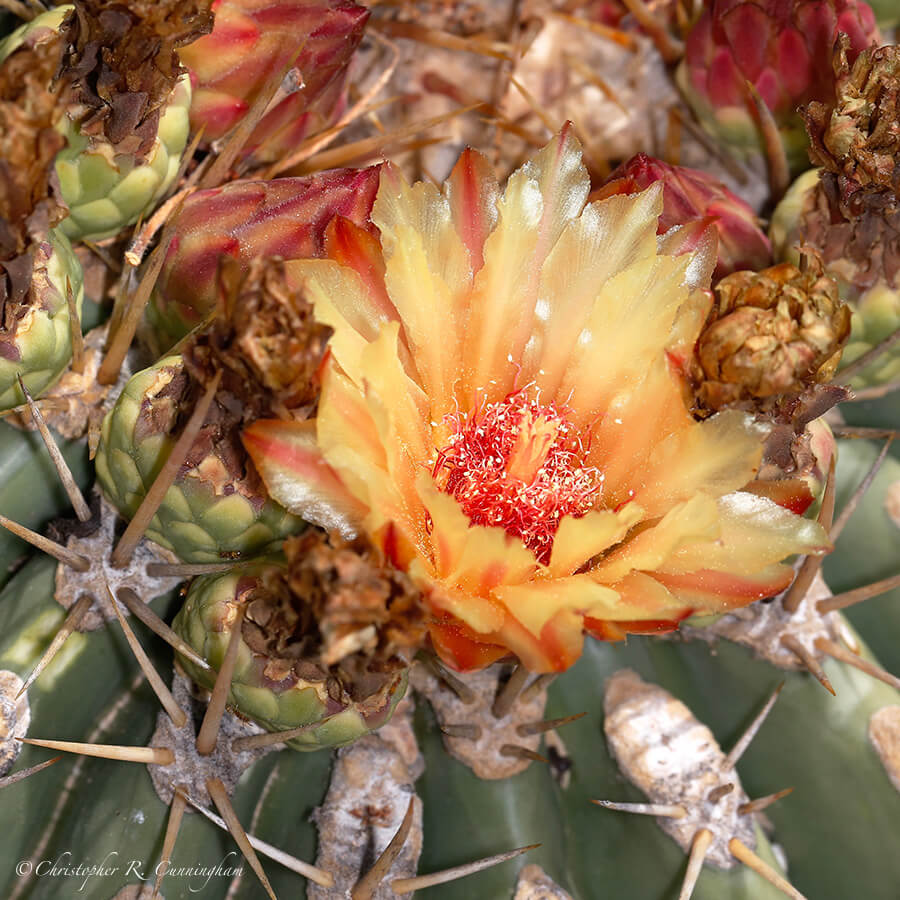 We spend most of our desert birding time in the Chihuahuan Desert, but on this trip we were mostly in the Sonoran Desert, to the west of the Chiricahuas where we now spend part of the year. Aesthetically, the Sonoran Desert has it hands down over the Chihuahuan, primarily because of the botany. The Sonoran, with its saguaros, organ pipe cacti, and forests of teddy bear chollas is easily one of the most spectacular places on earth. We have decided, though, to plant only native species in our gardens. But there will be places for exotics, namely in pots on the patios and in the sun rooms. All birds, no matter their origin are welcome, though.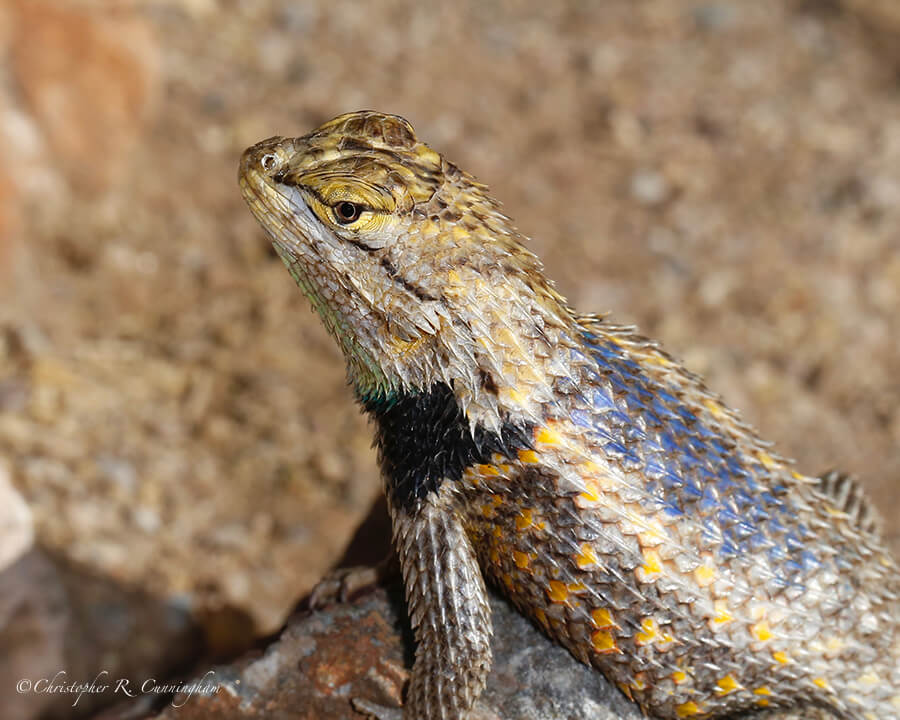 As a break from work projects, I took an hour or so to photograph hummers in the Hummingbird Aviary at the Arizona Sonoran Desert Museum. But as is usually the case, I worked harder on that than I typically do working! It was hot, hot! Early in the morning, the light was low and required breaking a few rules–namely shooting below 1/300 hand-held with a 300mm lens and above ISO 800. By mid-day, the glare was absurd, and the temp was above the tolerance of this Minnesota boy! No matter the pain, I still highly recommend brief visits to the world's harsh places!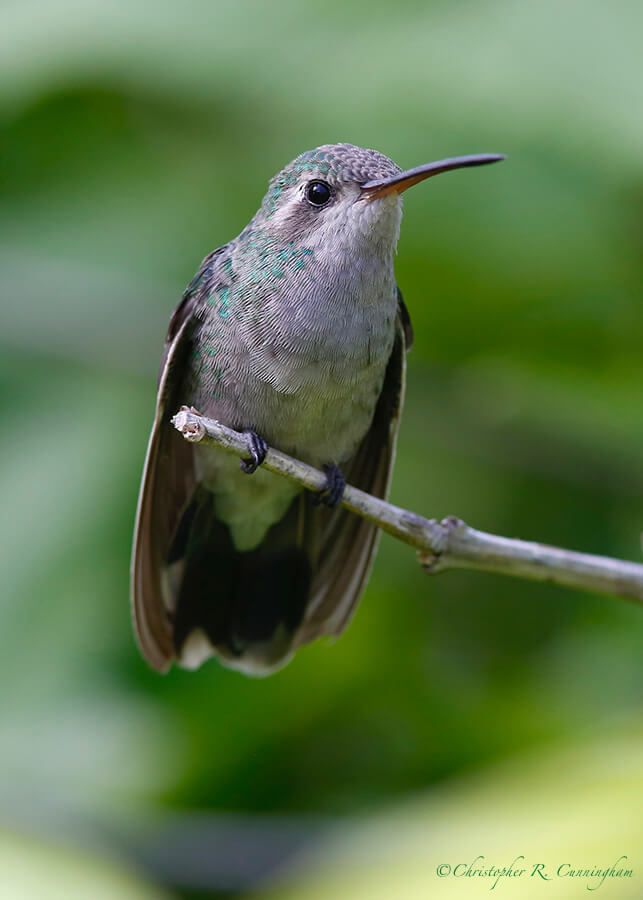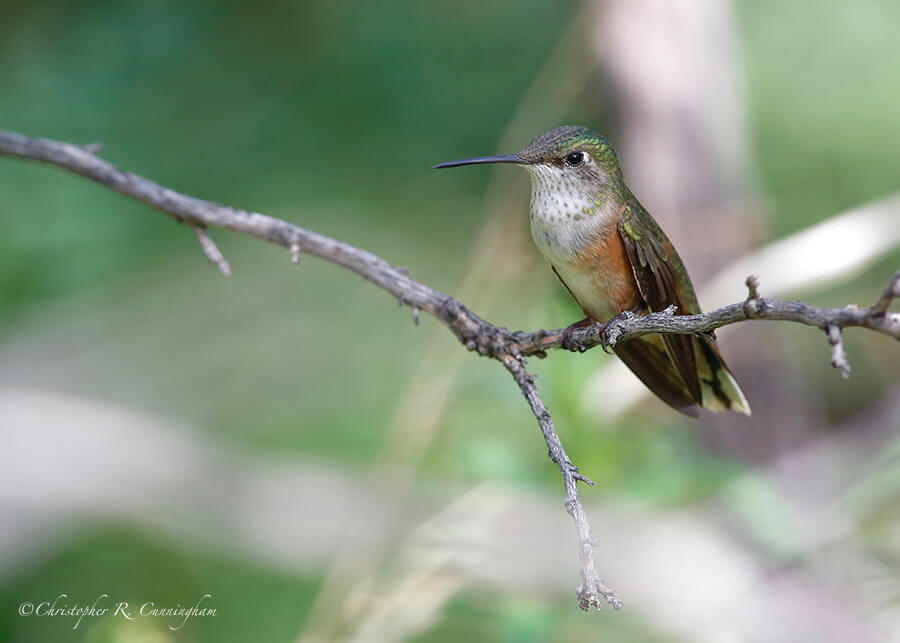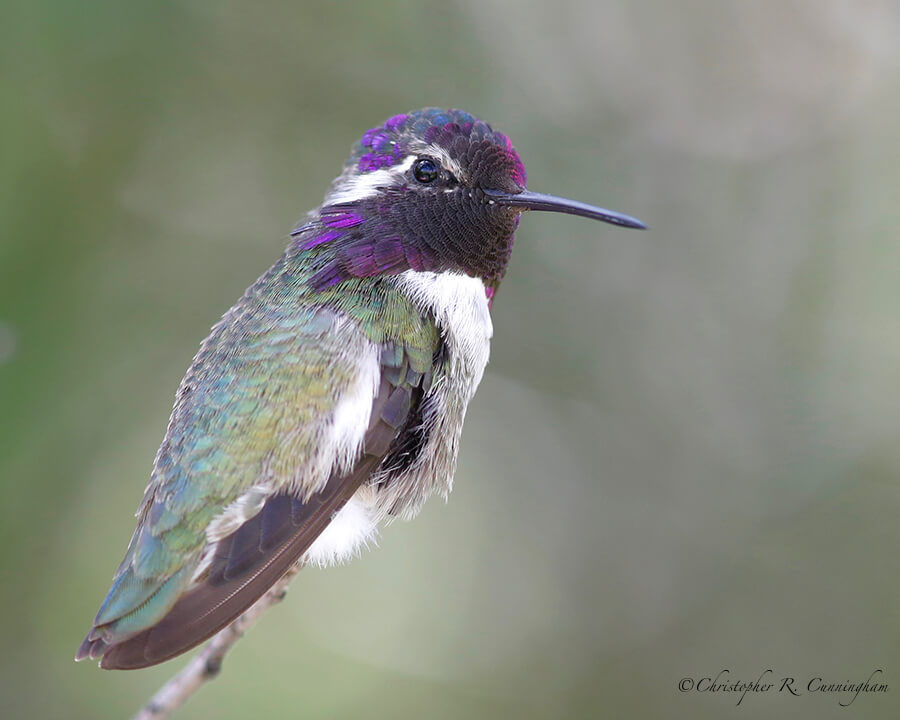 ©2019 Christopher R. Cunningham and Elisa D. Lewis. All rights reserved. No text or images may be duplicated or distributed without permission.