There is one knows not what sweet mystery about this sea, whose gently awful stirrings seem to speak of some hidden soul beneath. –Herman Melville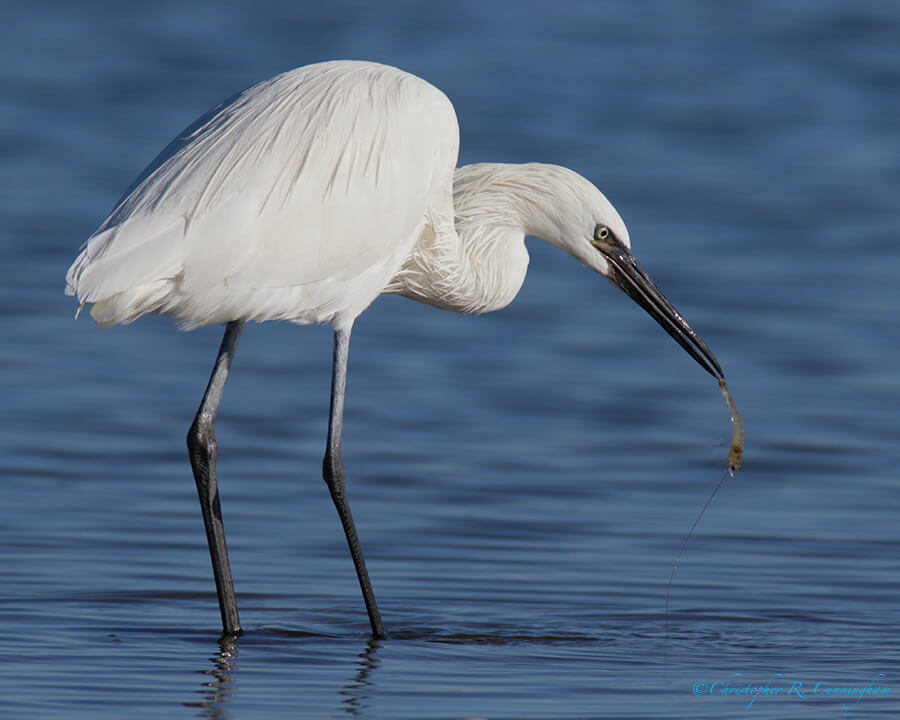 The weather last weekend was nothing short of fantastic, so off to the coast we went! A stretch of beach with a collection of lagoons and tidal channels behind (just north of the Houston Audubon Least Tern nesting sanctuary) is one of our favorite birding spots on Galveston. Here, we saw a mix of the new and the familiar.
The birds were the usual suspects for this time of year, but we caught them doing something we'd not seen before: dining on a profusion of shrimp. We saw Reddish Egrets and Lesser Yellowlegs clearly grabbing shrimp. I also suspect that Neotropic Cormorants were eating them too, but I couldn't document the interaction photographically. I have seen Cormorants eating shrimp before, but in freshwater.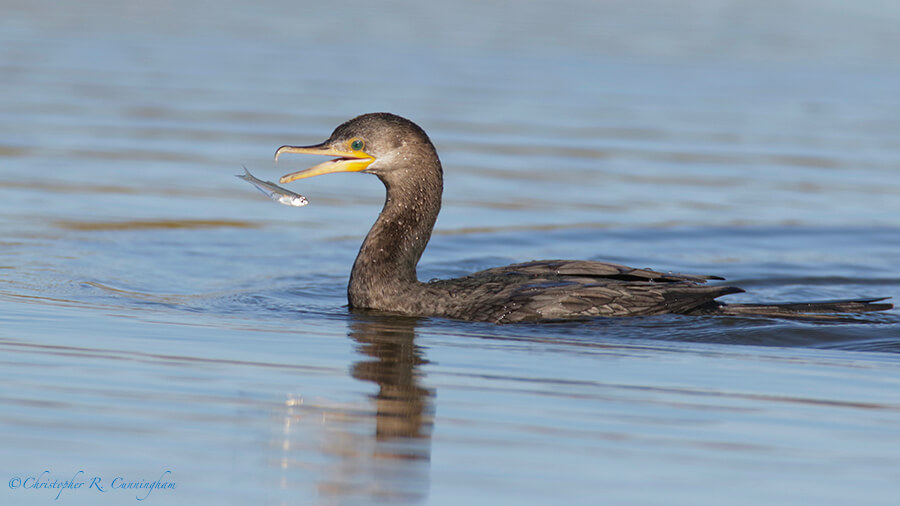 Elisa noticed that potholes on the bottom of a lagoon–that used to be a tidal channel, now walled off from the sea by a dune–were filled wth young shrimp. These potholes appeared to be abandoned fish nests. The Lesser Yellowlegs were clearly plucking shrimp from the potholes, whereas the Reddish Egret seemed to be grabbing larger shrimp from the water column.
In addition to shrimp being taken, a variety of fish, including shad and killifish were being gobbled up by cormorants and waders. The strand line was scattered with flocks of Sanderlings. A few Ruddy Turnstones and Black-bellied Plovers were in the mix. All of these species can often be seen scavenging carcasses washed up on shore. This day was no exception: An aggressive Ruddy Turnstone repeatedly ran off a cadre of hungry Sanderlings vying for carrion.
All in all, a spectacular, winter-like day. We can only hope for many more,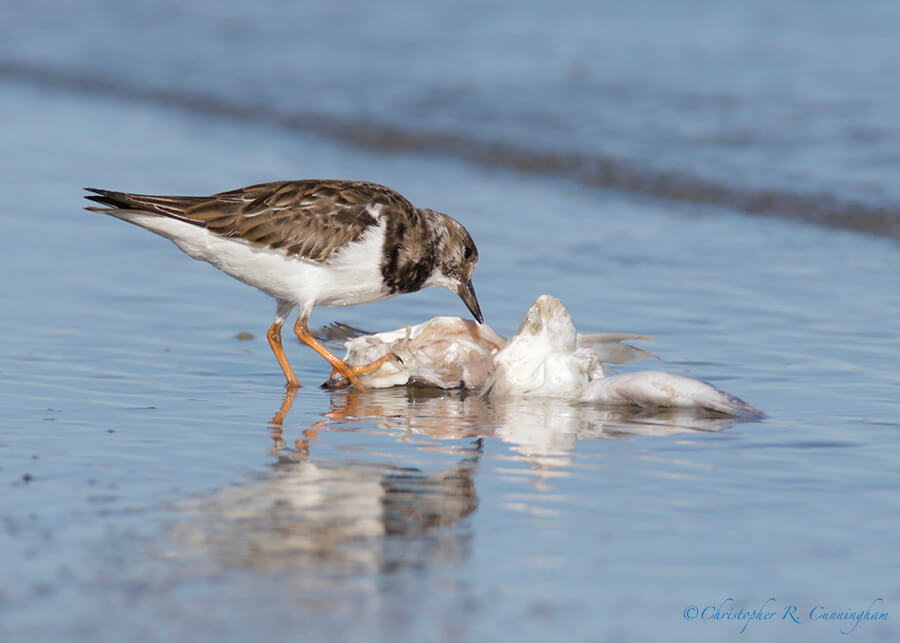 ©2017 Christopher R. Cunningham. All rights reserved. No text or images may be duplicated or distributed without permission.