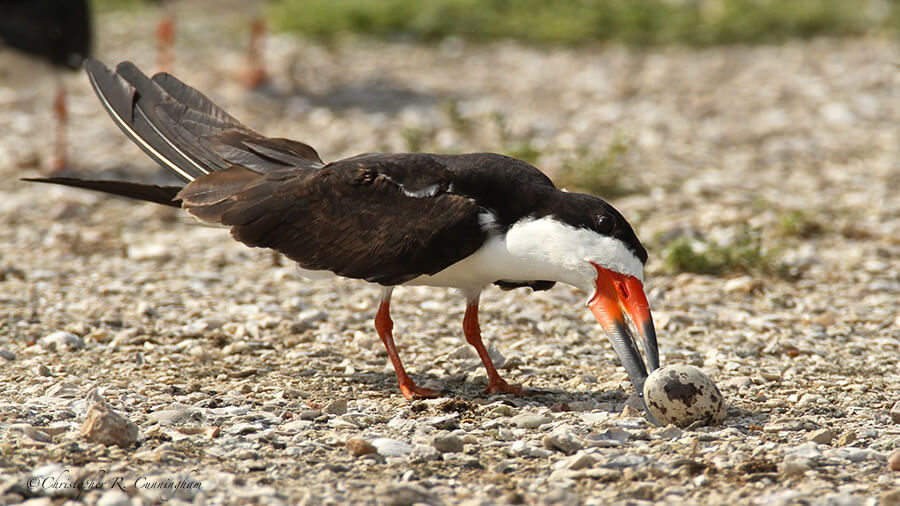 Elisa and I recently took the opportunity to visit the Black Skimmer nesting colony at the Dow Chemical plant in Freeport, Texas during the company's annual open house. In addition to the Black Skimmers, Gull-billed and Least Terns were present within the colony. Defense and reproduction were foremost on the birds' minds.
Avian nesting colonies are defense mechanisms against numerous threats to eggs and chicks: Hundreds of pairs of eyes are better than one. Also, Black Skimmers are not aggressive defenders of nests as are some other colonial nesters (Common, Gull-billed and Least Terns, for example), and will nest among these species for protection. On the day we visited, Laughing Gulls loitered like juvenile delinquents on the margins of the colony hoping for a moment of inattention or distraction to grab eggs or chicks. Rats and other mammals like raccoons, can also be expected to prey on eggs and nestlings.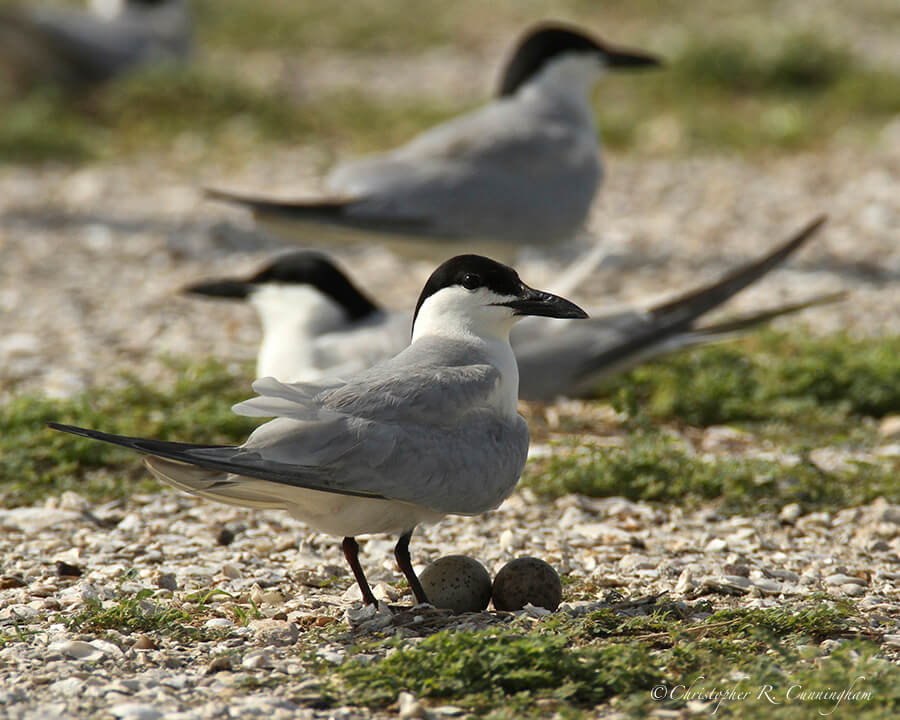 Another Black Skimmer defensive tactic we observed was the "broken wing act" to distract attention from nests. In the cases I observed, I did not perceive a particular threat. Perhaps the birds were simply responding to a general level of stress due to a large number of human observers.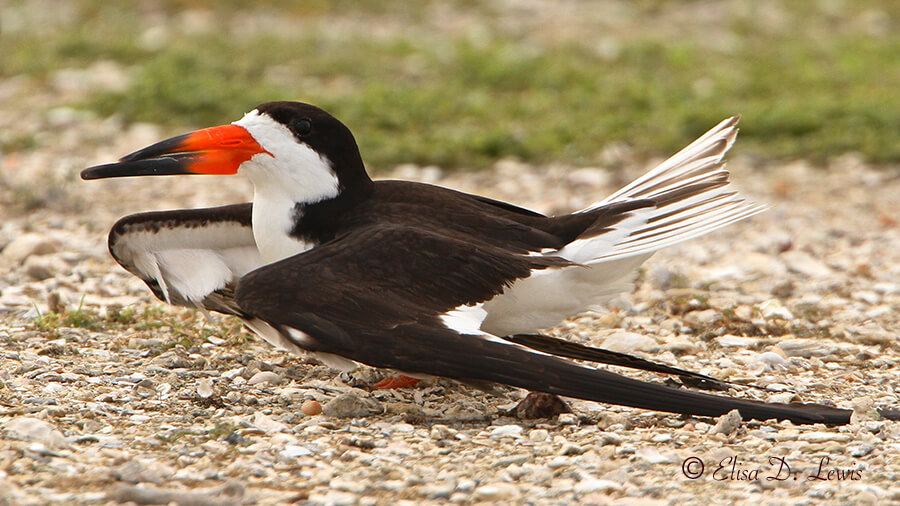 In addition to defensive behaviors, we observed several instances of Black Skimmers turning eggs. In marked contrast to snake and lizard eggs, almost all bird eggs must be turned often during incubation for proper development.
One of the most charming things I observed was pair feeding as part of the skimmer courtship ritual. In this ritual, the larger male Black Skimmer presents the female with a small fish. If she accepts the fish, the pair copulates. The female skimmer then eats the fish. Interestingly, terns exhibit a similar ritual—but female terns eats the fish before copulation.
On the photographic side, a persistent Tropical weather pattern continued in which moisture flowed up onto the coast from the Gulf providing high humidity and a dazzling, cloudy white sky. The unfortunate placement of the observation areas coupled with the atmosphere meant conditions for photography were poor. Because the birds were backlit, I had to wait for instances when they would turn their heads such that raking light could reveal feather detail and provide catchlights. Sometimes shooting during the Texas summer requires a little creativity.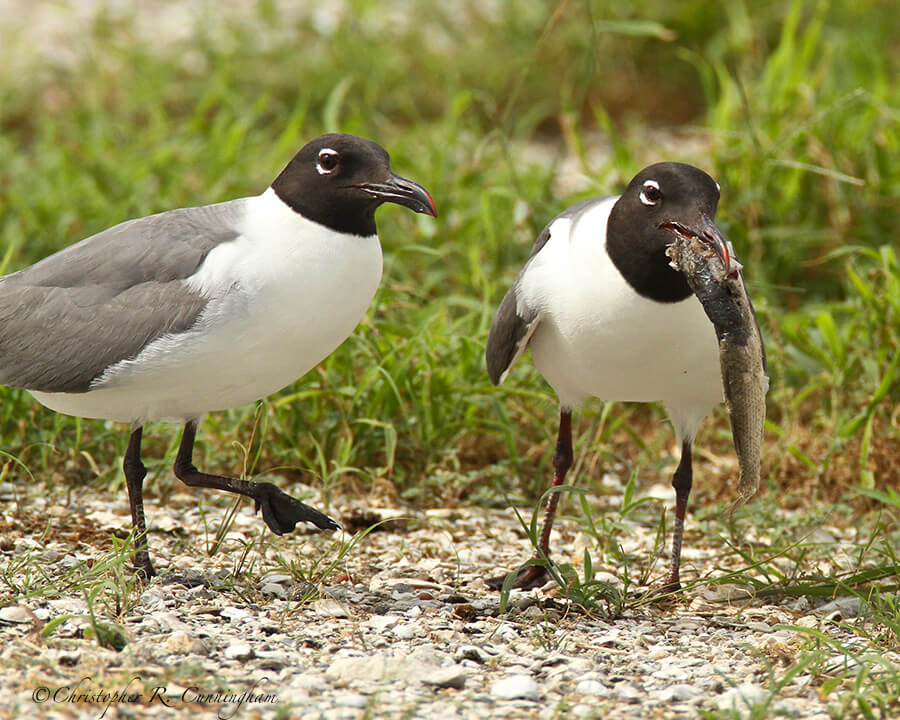 I always root for the defense.—Wellington Mara
 ©2014 Christopher R. Cunningham and Elisa D. Lewis. All rights reserved. No text or images may be duplicated or distributed without permission.