A light exists in spring
Not present on the year
At any other period.
When March is scarcely here . . . .

—Emily Dickinson, A Light Exists in Spring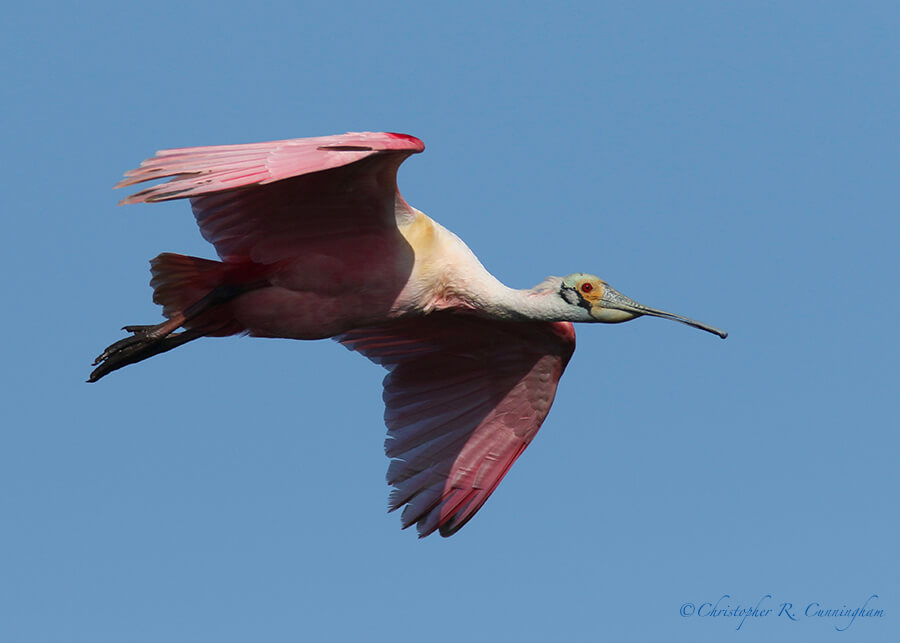 In our travels last week, we stopped by Smith Oaks on High Island, Texas, one of the most famous birding sites on the Texas Gulf Coast. Although we saw no early migrant songbirds in the surrounding woods, the rookery was hopping with activity—the drive toward life.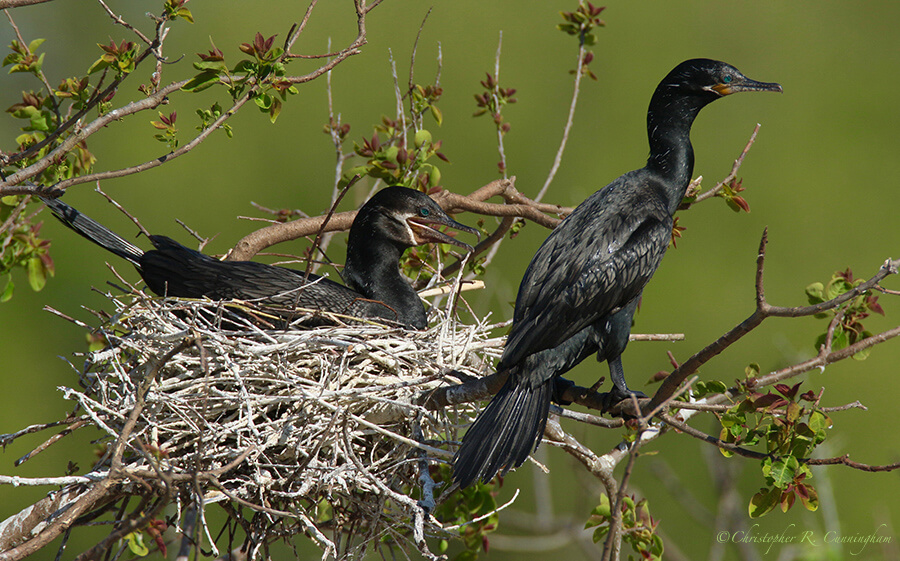 Spoonbills, egrets, and cormorants filled the air. Great Egrets and Neotropic Cormorants shuttled back and forth with nest-building materials. Double-crested Cormorants fished in the water surrounding the rookery. Some Great Egret pairs were building nests, sitting on eggs, or rearing chicks. Neotropic Cormorants were nest-sitting, but no chicks were to be seen. A few energetic Tricolored Herons swooped past but gave no indication of intentions. Spoonbills squabbled with each other: Nesting can't be far behind!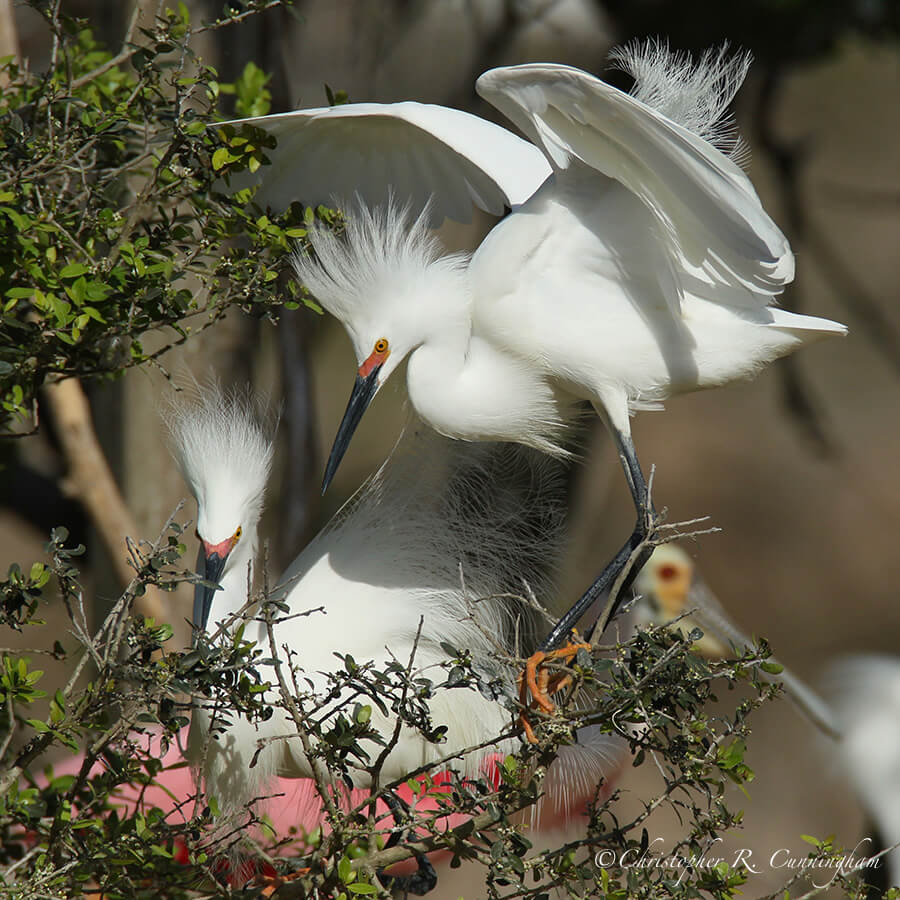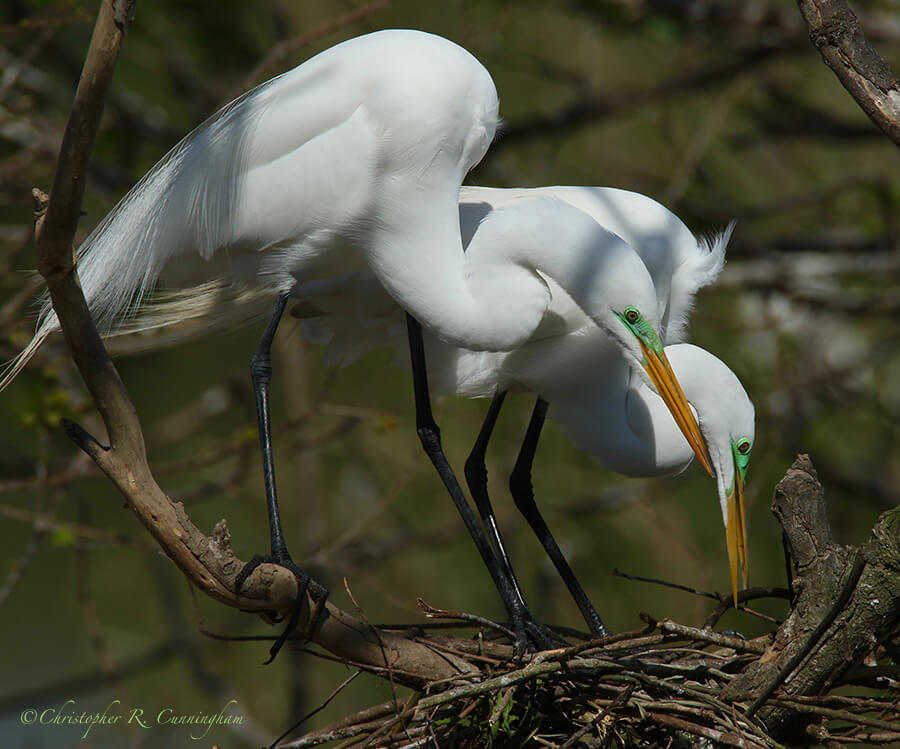 Great and Snowy Egrets in glorious breeding plumes (that almost doomed these species to extinction in the Gilded Age) with lores ablaze in electric colors were everywhere and revved up on hormones. Soon, the later-breeding species, Cattle Egrets, Tricolored Herons, and Roseate Spoonbills, will join the frenzy. By that time, the trees will be filled with brilliant flashes of Neotropical migrant songbird plumage and the picture of spring will be complete . . . .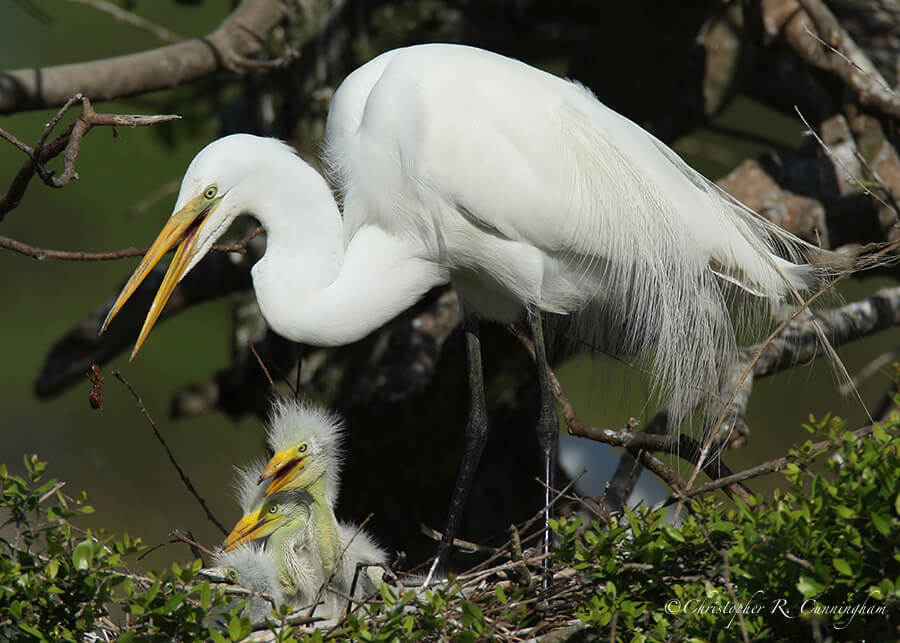 But, as always, predators lurk in the dark water below waiting for larger nestlings to oust smaller, weaker ones, or for birds of any age to simply make a mistake . . . .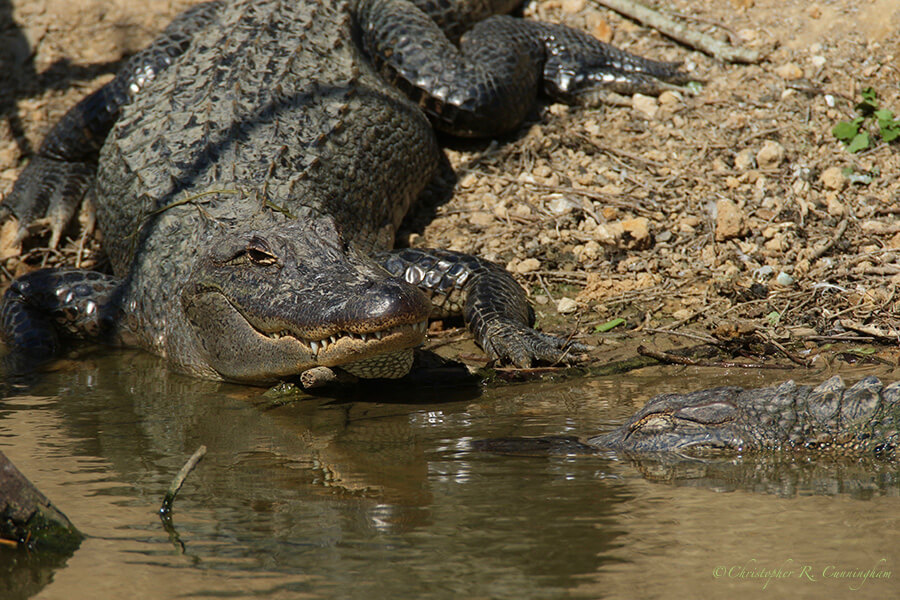 For life and death are one, even as the river and the sea are one.–Khalil Gibran
©2017 Christopher R. Cunningham. All rights reserved. No text or images may be duplicated or distributed without permission.