Where was I going? I puzzled and wondered about it til I actually enjoyed the puzzlement and wondering. –Carl Sandburg
Gulf Coast birders are fortunate in that they have great places to enjoy both Neotropical migratory songbirds and shorebirds during spring and fall migrations. Despite the nasty weather, now is definitely the time to be out to catch the earliest migrants. With a little planning, you can see migrating songbirds and shorebirds on the same outing. Bolivar Flats and Frenchtown Road, Bolivar Peninsula, and East Beach, Galveston, are great for the fall shorebird migration. Although known as a songbird mecca, Lafitte's Cove is worth checking in the fall for shorebirds, too. We've seen Pectoral Sandpipers and Wilson's Phalaropes there, for example.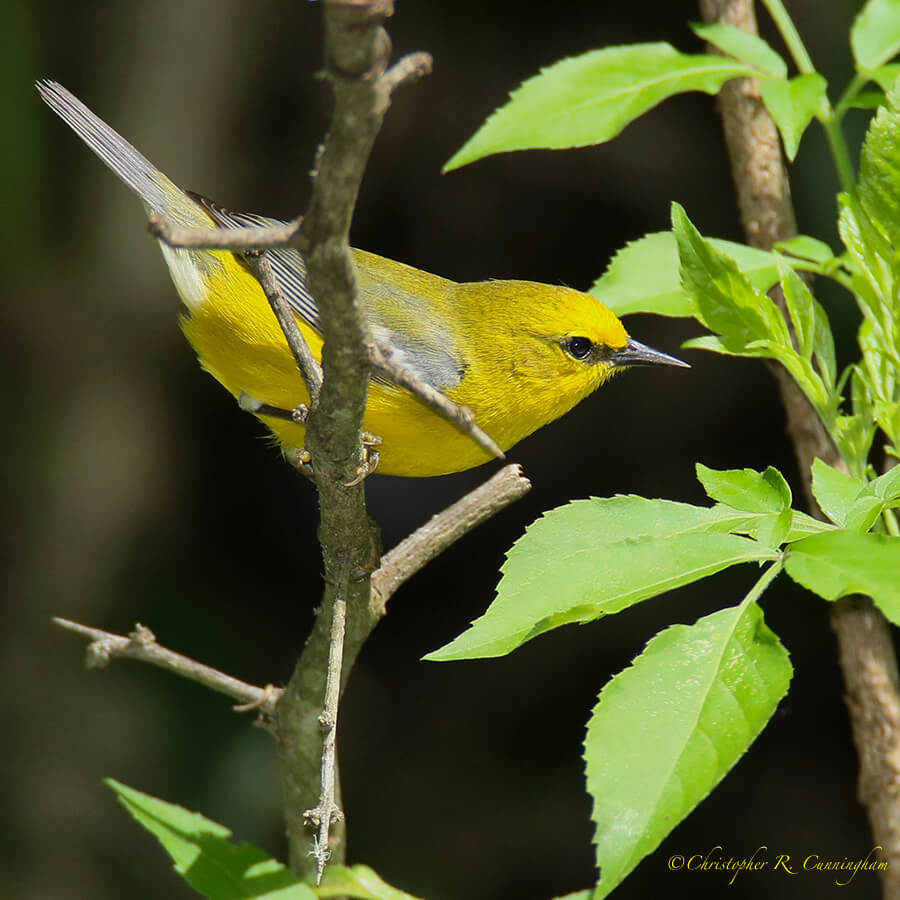 Sometimes being aware of different migratory paths in spring and fall can be helpful in identification, especially for warblers. Cerulean Warblers, for example, migrate across essentially all of the Gulf Coast during spring migration. In the fall, however, they cross the Gulf of Mexico much further east. Hence, it's possible to see Cerulean Warblers along the Upper Texas Coast in the spring, but not the fall (barring birds being blown off-course by storms, of course).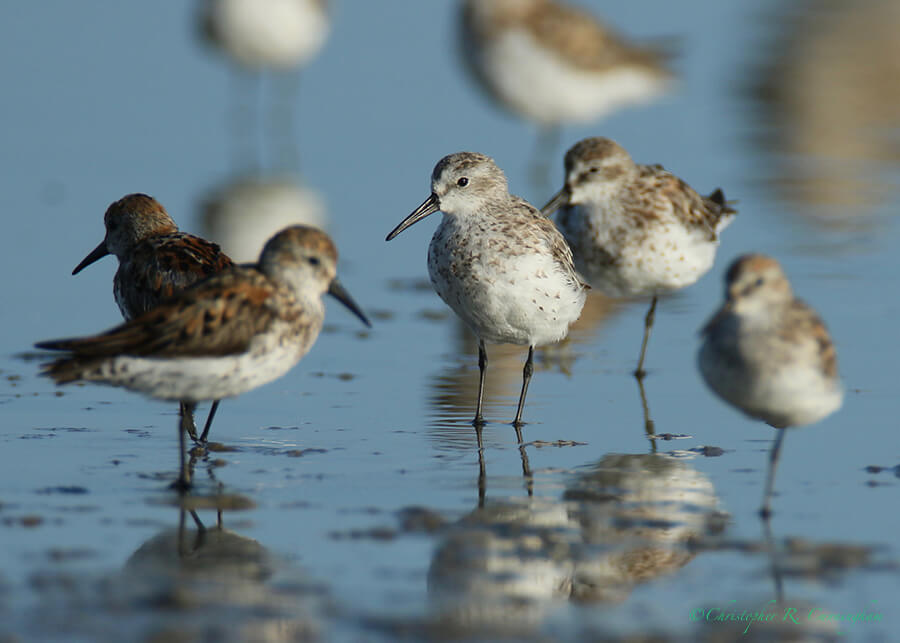 As noted in the previous post, fall migration is especially challenging as far as shorebird identification is concerned. Case in point: the Western Sandpipers above. Based on the rusty-red crown, ear-patch and wing markings, most of the birds in the above scene are clearly Western Sandpipers in breeding plumage. But notice that the in-focus bird is paler than the others. After flipping around in various books and scratching my head for a while (Is this a Semipalmated Sandpiper?), I "decided on" what I was seeing. This bird, I think, is ahead of the curve on transitioning into non-breeding plumage. Being a juvenile is also a possibility, but the markings on the heads of juvenile Western Sandpipers tend to be less distinct. I invite comments from readers who know more, though.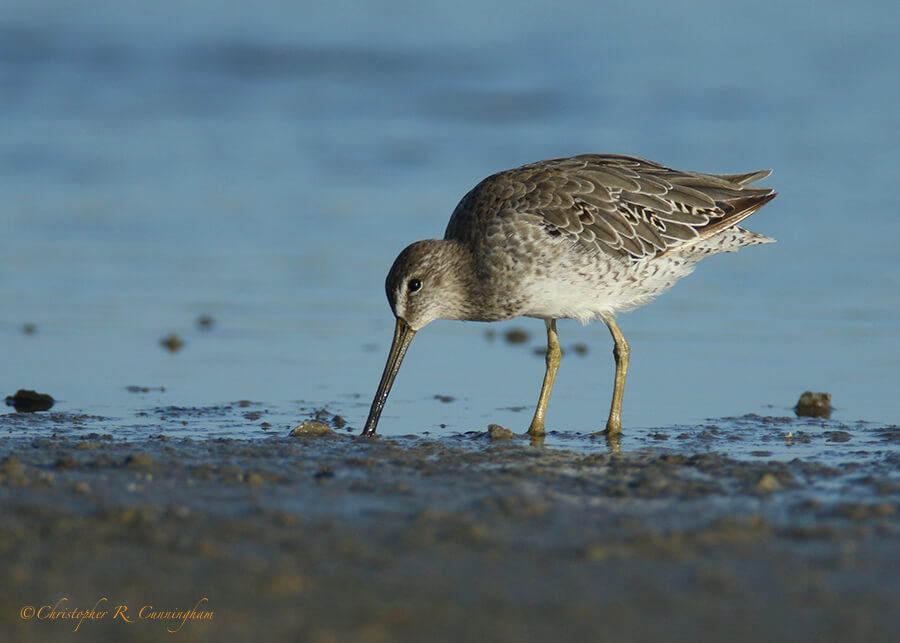 As similar problem faces the birder confronted with the dowitcher above: Long-billed or Short-billed? I believe this to be a Short-billed Dowitcher transitioning into non-breeding plumage. In my experience, the beaks of Long-billed Dowitchers tend to be blacker than this in non-breeding colors. Also, the few remaining feathers in breeding color on the wings appear to have orange, rather than brick-red markings—ambient light affects this, though, and identification is far from certain.
Finally, if you enjoy identification puzzlements such as these, now is the time to be at the beach along the Upper Texas Coast. A variety of dowitchers, plovers, sandpipers, terns, and others in every possible plumage (even down!) await you.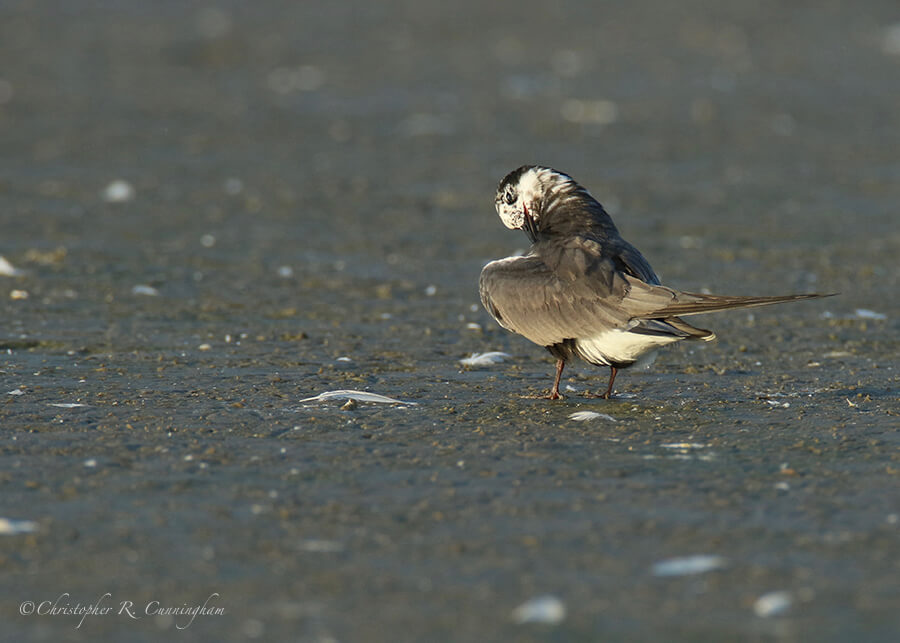 ©2016 Christopher R. Cunningham. All rights reserved. No text or images may be duplicated or distributed without permission.