For man, as for flower and beast and bird, the supreme triumph is to be most vividly, most perfectly alive.–D. H. Lawrence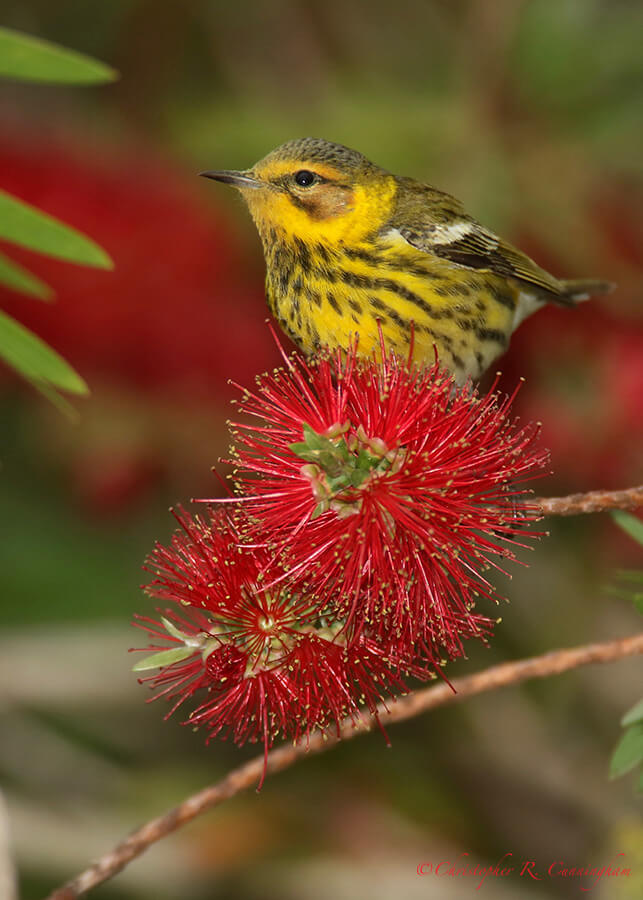 Plants of the Australian Genus Melaleuca (also sometimes referred to as "Callistemon"), the twenty-five to fifty or so species of bottlebrush (depending on author), are widely used around the world in Tropical and Subtropical gardens and have naturalized in a few places as well, where freezes are not too hard or often.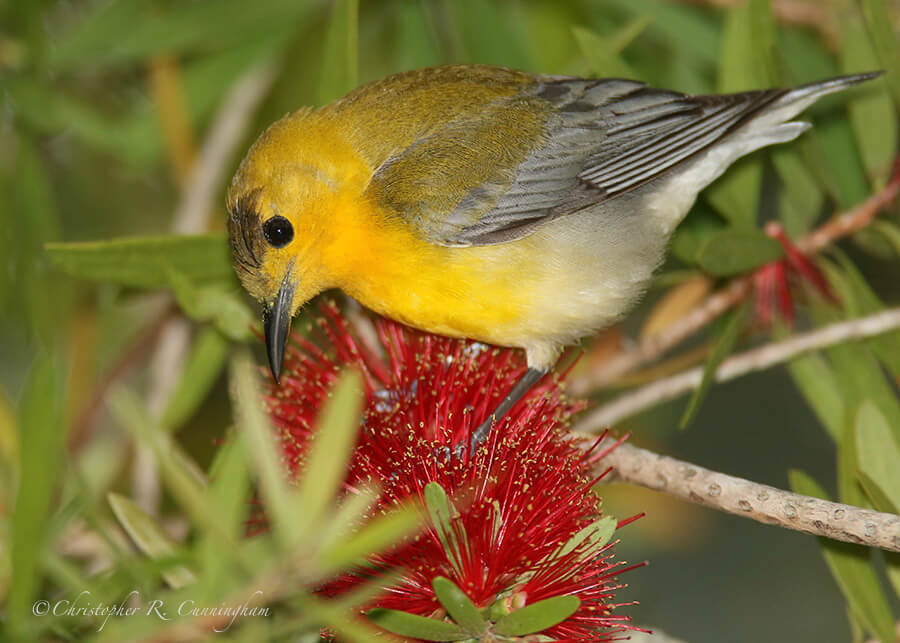 Few plants are as attractive to birds as the bottlebrush tree. When you see bottlebrush flowers on the Gulf Coast during migration, stop and linger. Here, bottlebrush are usually the crimson-flowered variety (although I have seen the white and green kinds) and are often buzzing with hummingbirds and songbirds. Warblers, tanagers, buntings, and orioles seem to be especially drawn to these flowers.
Bottlebrush flowers have a number of attractive features. They are reported to produce copious nectar and pollen. Some birds feeding on the flowers are covered in pollen and may have heads and faces stained with yellow pollen and/or nectar. Although in most cases birds probably only acquire minimal additional nutritional benefit from pollen, the nectar must be a welcome burst of calories after a daunting trans-gulf flight.
Bottlebrush trees also attract nutritious insects, ants especially. I have seen Scarlet Tanagers, well-known as bee-feeding specialists, plucking bees off the flowers, too. A have read reports of Australian parrots feeding on buds, but I've not witnessed any similar bird behavior in the U.S.
So what do the Bottlebrush Trees get in return from the birds? Short answer: pollination. Nectar-hungry birds deliver pollen grains from the anthers of flowers onto the stigmas of others thus fertilizing the plants.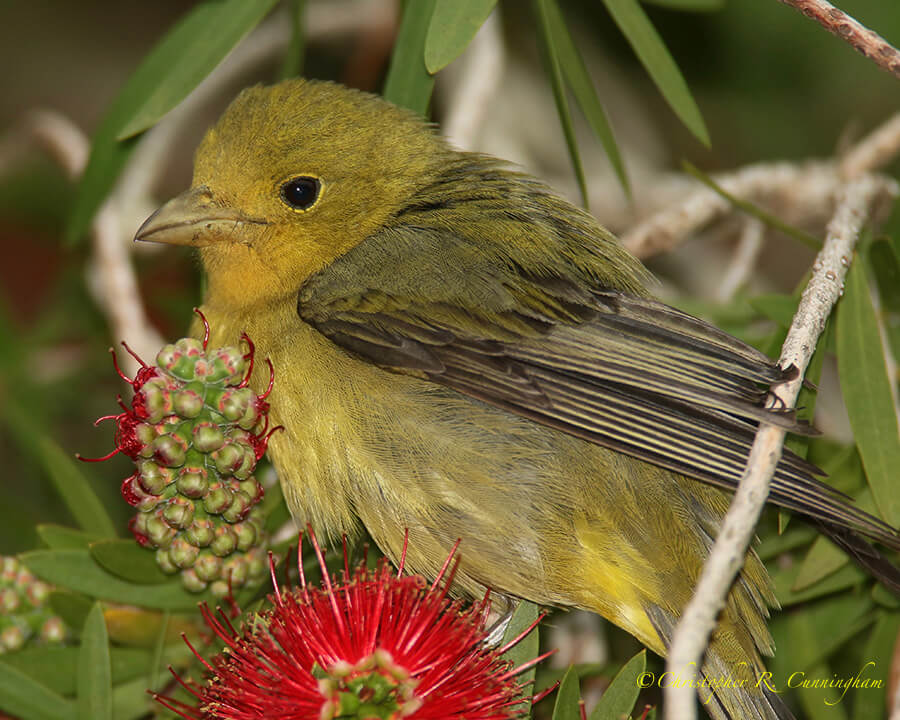 Finally, I am not generally a fan of exotic plants in the landscape. Exotics reportedly do not support the diversity of insect life that is so critical to maintaining healthy bird populations. Bottlebrush is a tough call, though. Covered in birds and bugs, these glorious plants provide an oasis for birds and birders alike.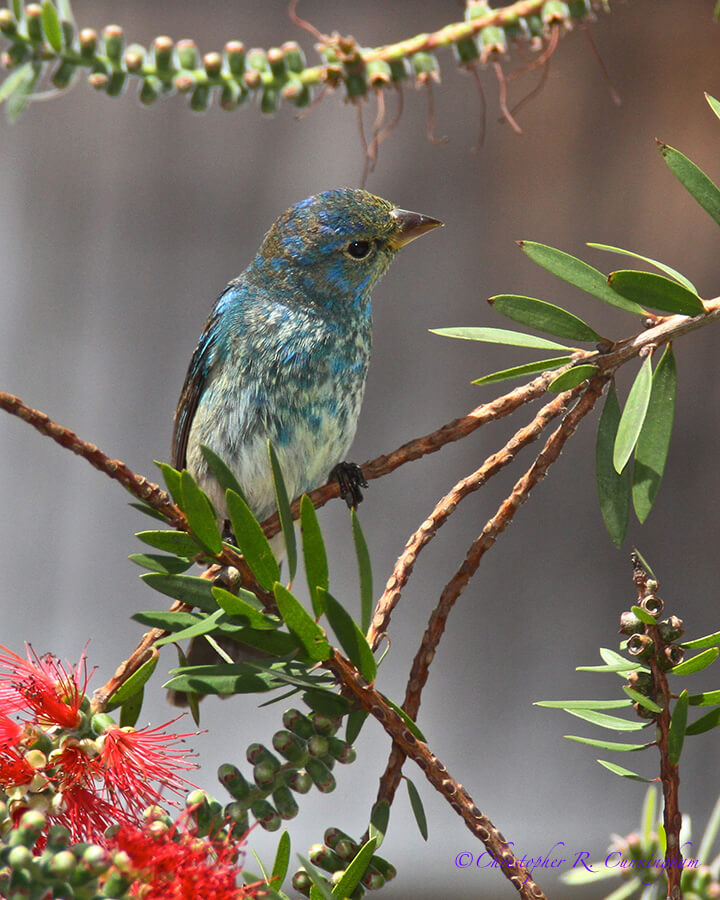 ©2016 Christopher R. Cunningham. All rights reserved. No text or images may be duplicated or distributed without permission.