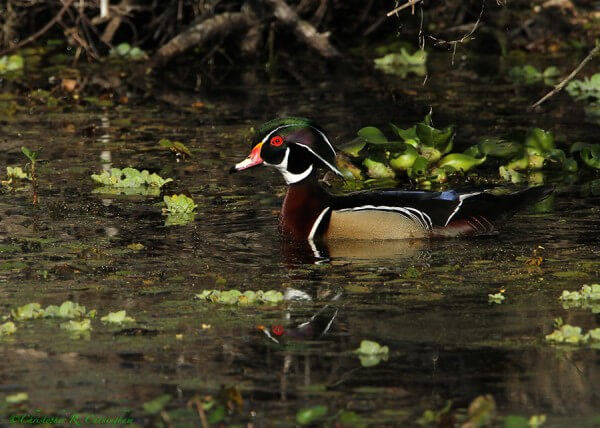 "Hey, there's a pair of Wood Ducks hanging out by Nest Box 24," Chris says with a knowing smile as we meet on the path encircling Elm Lake. "Excellent!" I reply. It's my turn with the 500mm, and a good opportunity to practice my sit-and-wait technique. Patience has paid off in the past – especially with flycatchers returning to perches. So, with images of Wood Ducks in my head, I hurry on down the trail–politely refusing several offers to trade cameras with my point-and-shoot counterparts.
Slowing my approach as I get closer, I collapse the tripod to sitting height, identify the best angle given the light, then slip in among the brush. I am confident that my camouflaged ninja birding skills will produce a pair of Wood Ducks.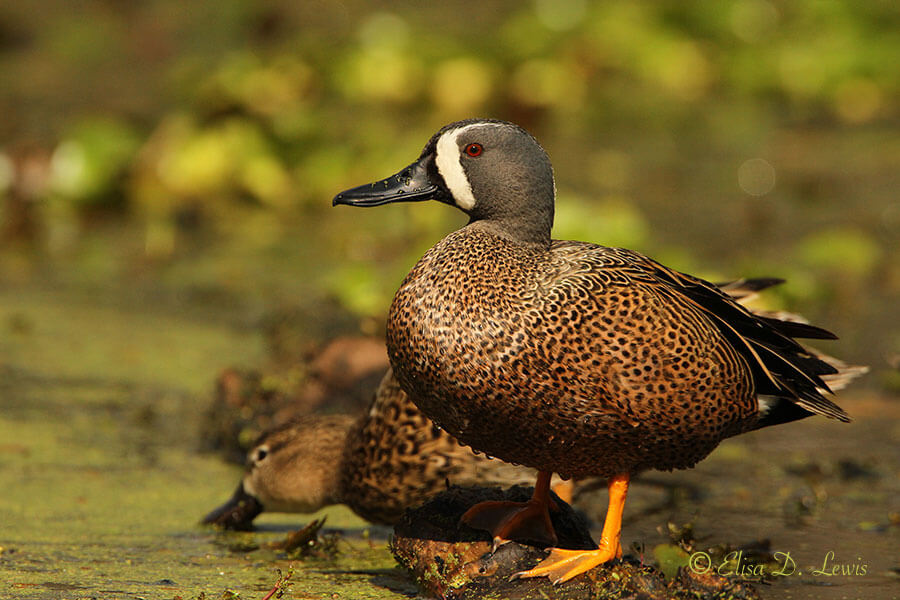 At least there's a handsome mated pair of Blue-winged Teal to keep me company. I wait. No Wood Ducks. The teal come in closer. Well, I might as well shoot them while I'm here. Done. I wait. No Wood Ducks. Hmm, maybe the Wood Ducks are IN the box! I train the camera on the nest box hole. I guess some images of a nest box would be nice. Snap. Snap. OK. I wait. No Wood Ducks. Hey! A head popped out of the hole!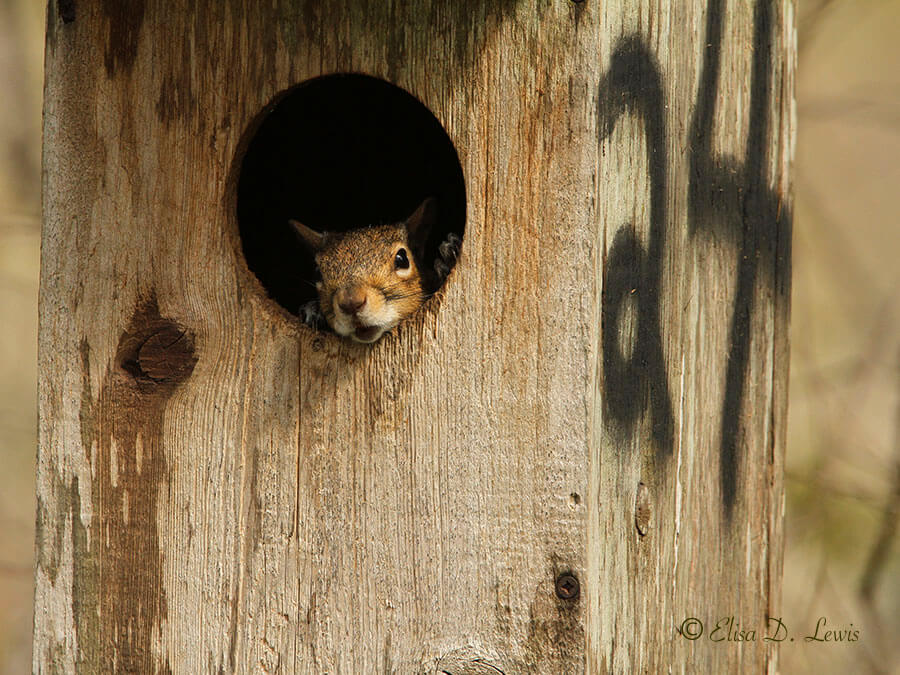 Really? A squirrel. Hmph!
Wait a minute. What's a squirrel doing in there? Is it hunting for eggs? Hunting for chicks? (That little #*%@!) Could it be tending a nest of its own? A little bit of internet research indicates it could be any of the above. I will need to keep an eye out for this in the future. I love it when I learn something new. Don't you?
©2013 Elisa D. Lewis and Christopher R. Cunningham. All rights reserved. No text or images may be duplicated or distributed without permission.