Sleeping is no mean art: for its sake one must stay awake all day.–Friedrich Nietzsche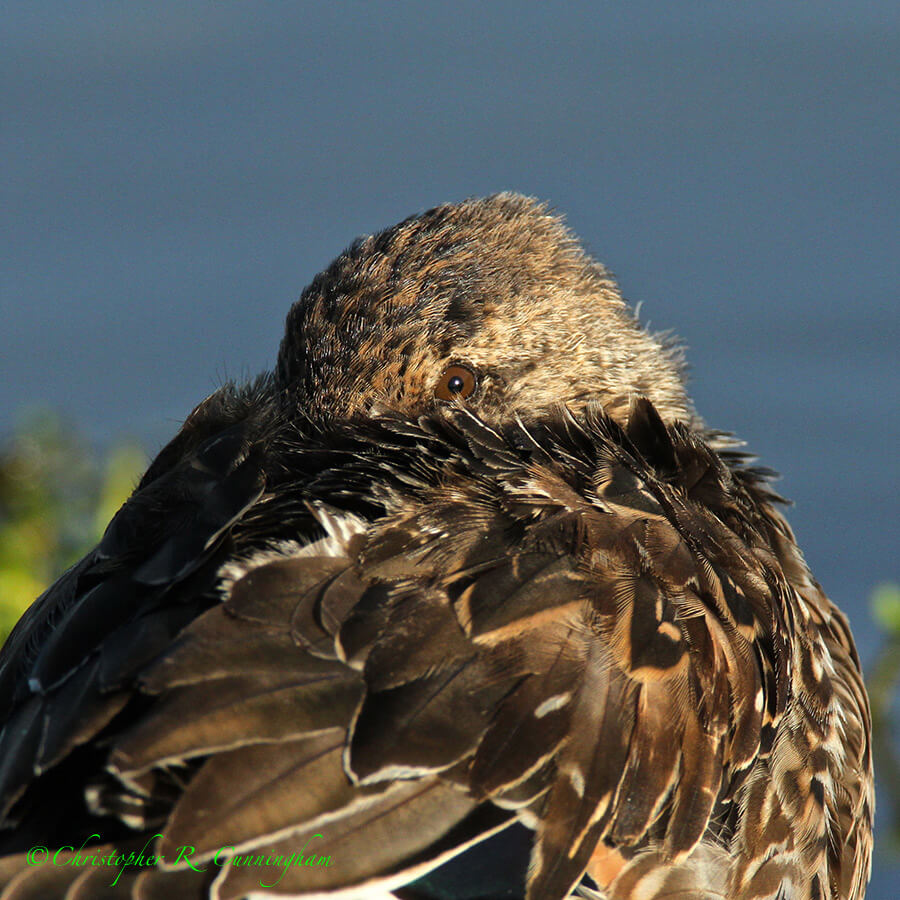 Birds live in a dangerous world. Never is this more evident than when they are trying to sleep. Ground-roosting birds like waterfowl, shorebirds, and gulls can often be seen drifting in and out of sleep, one eye open, intermittently surveying the environment for dangers (and photographers).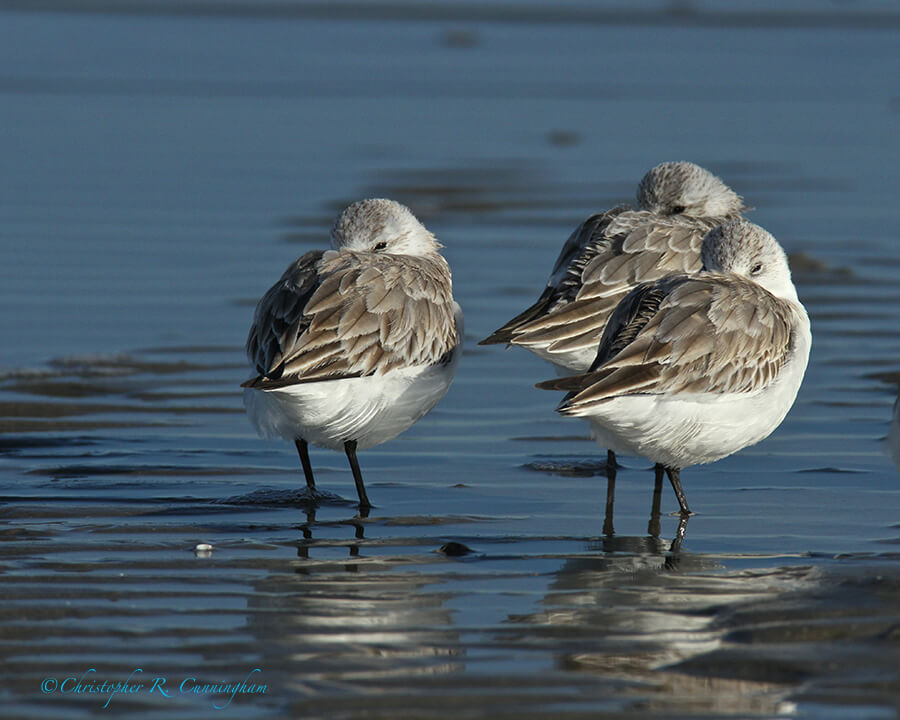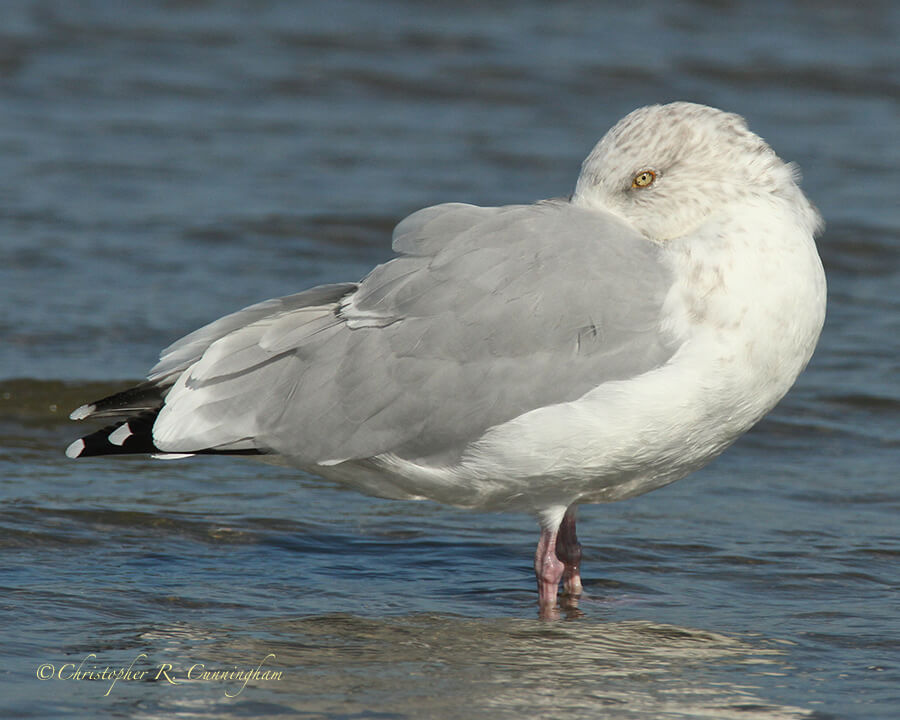 Many birds sleep (or merely rest) with their heads supported on their backs, beaks nestled in the scapulars. This rests the muscles of the neck and keeps the delicate skin around the beak warm. Breath expelled into the feathers keeps the back nice and toasty warm. On some cold and windy days, it's common to see sandpipers balanced on one leg (like the Sanderling on the right above). This, of course, reduces the amount of bare skin exposed to the hostilities of the environment.
Soon Texas birds will be much more concerned about keeping cool—and I'll keep an eye out to document their interesting thermoregulatory behaviors!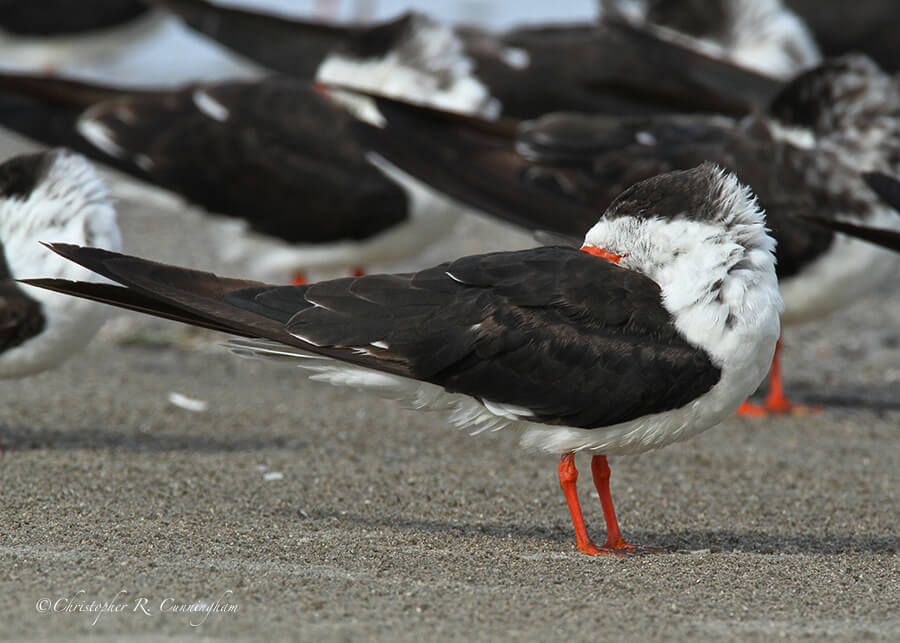 ©2015 Christopher R. Cunningham. All rights reserved. No text or images may be duplicated or distributed without permission.