Birds are the most popular group in the animal kingdom. We feed them and tame them and think we know them. And yet they inhabit a world which is really rather mysterious. –David Attenborough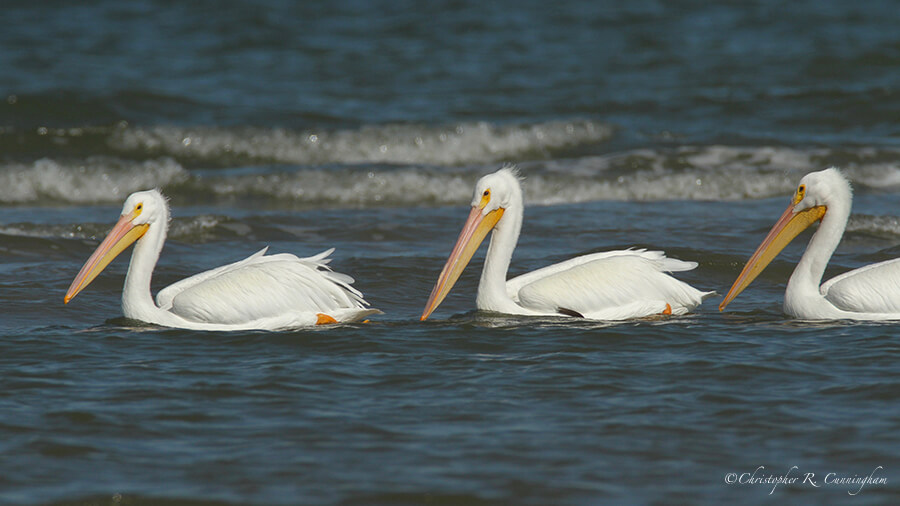 Frankly we haven't gotten out much lately. This is a function of terrible weather and just plain exhaustion. The prospect of fighting traffic on a gloomly, humid 85° day in February hasn't held much charm. Spending time indoors has led to combing through the photo archives and pining for past years in which we had a proper winter.
One of the things we would have been watching for this week, had we been outdoors, is the cooperative feeding behavior of American White Pelicans. Whenever I see these birds I stand in awe, just waiting for them to so something neat. Is there anything more majestic in American birding than a string of White Pelicans paddling in formation along the shallows searching for schools of fish?
American White Pelicans are known to cooperatively herd fish into the shallows by beating their wings. On Galveston, a fairly common sight is a line of White Pelicans suddenly forming a circle, beaks pointed inward, and gobbling up a school of fish (presumably).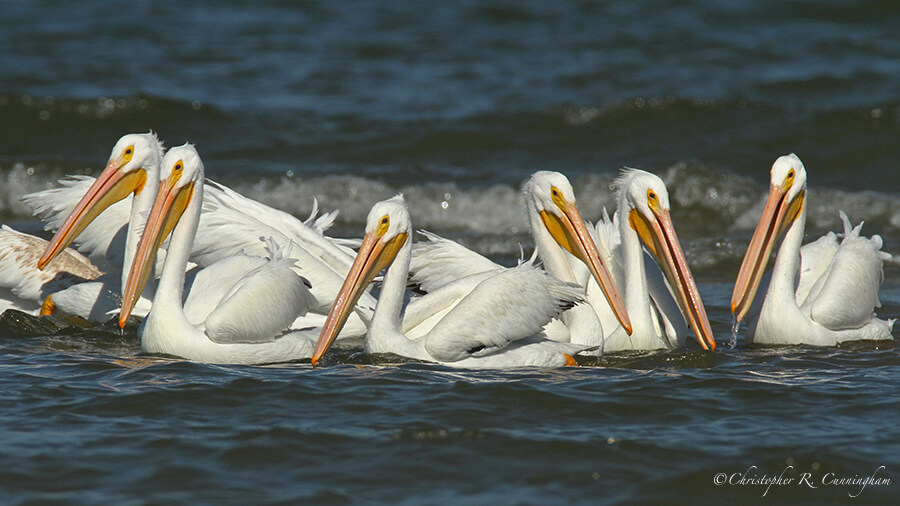 Once the feeding frenzy is over, the birds turn around within their circular formation and reassemble into their line and continue paddling along peacefully . . . until the next school of fish.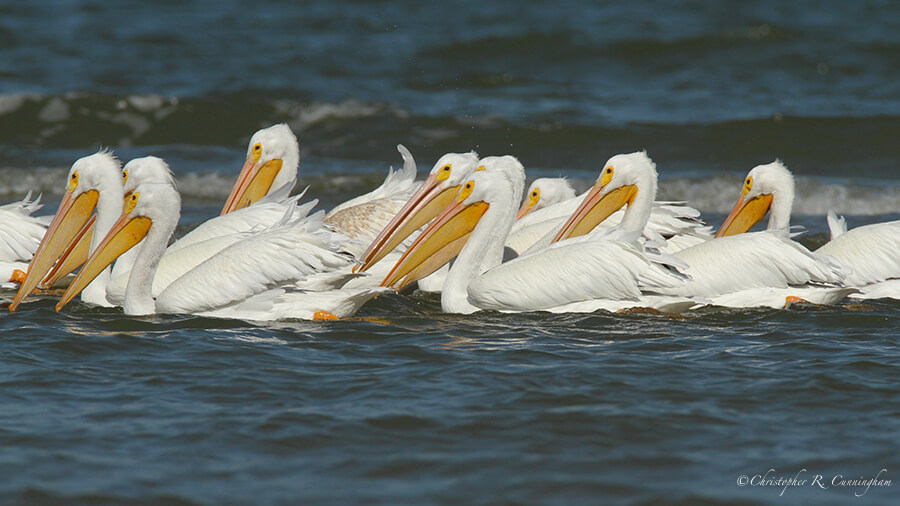 ©2017 Christopher R. Cunningham. All rights reserved. No text or images may be duplicated or distributed without permission.