Long ago, when the world was still quite new, there were no winds at all, neither the gentle breeze of summer nor the fierce winter gale. Everything was perfectly still. Nothing disturbed the marsh grass on the shore and when snow fell, it fell straight to earth instead of blowing and swirling into drifts as it does now . . . . Origin of the Winds, Aleut legend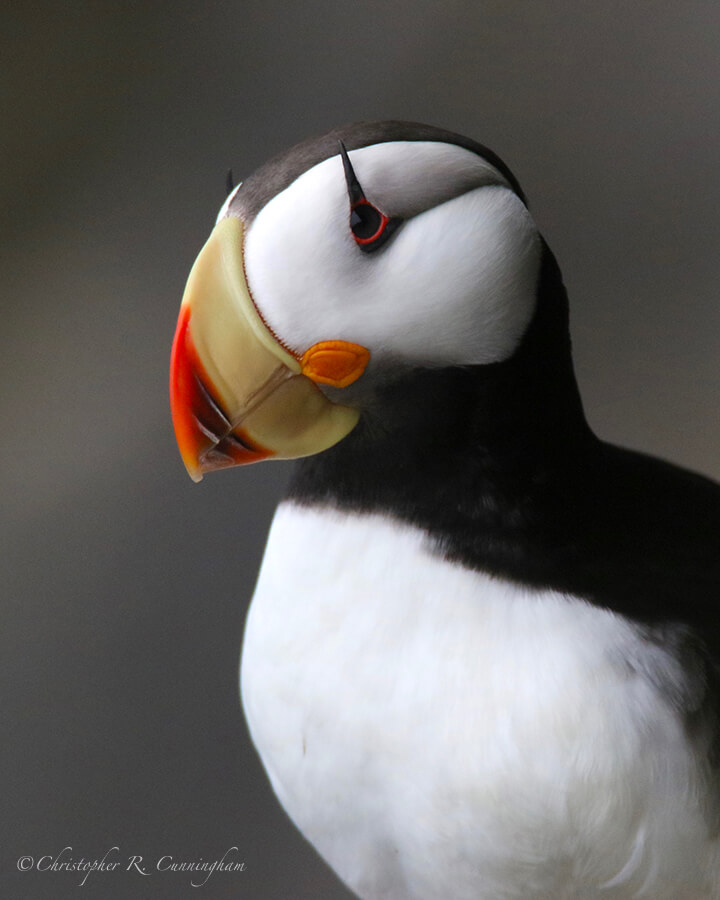 The four Pribilof Islands lie in the Bering Sea about one-hundred fifty miles north of the Aleutians. Of St. George, St. Paul, Walrus, and Otter Islands, only St. Paul and St. George are inhabited. St. George and St. Paul are birding meccas, more so the latter because of better weather conditions for aviation in and out despite the former having a great deal more cliff habitat and many more birds.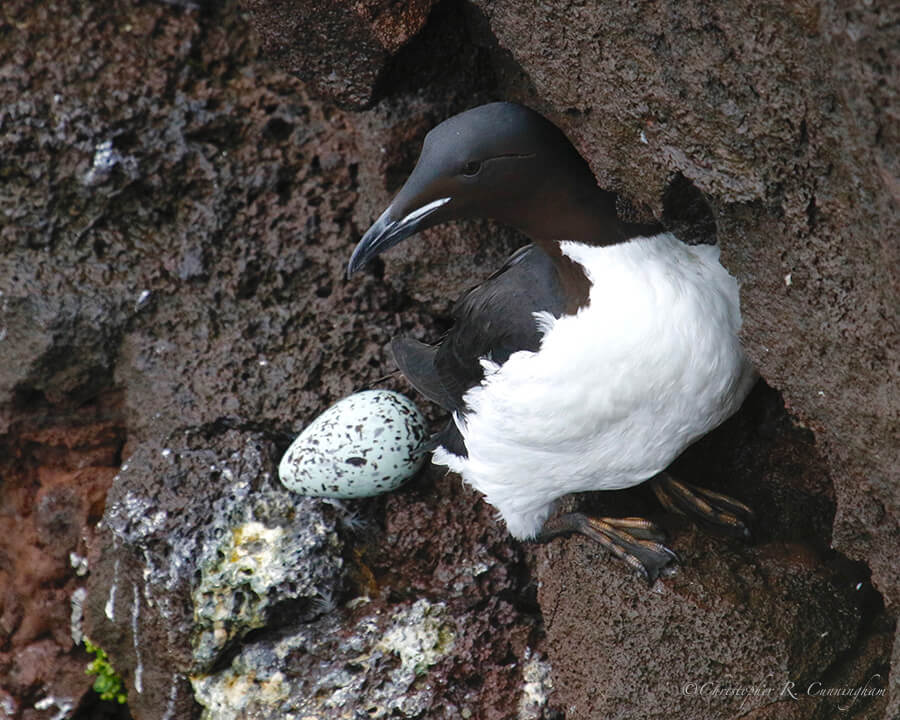 Seventeen species of alcids have been observed on and around St. Paul Island. Many of these species are rare, threatened, or endangered. In summer, however, seven species are common, and these are the birds we spent a considerable time with in early July as part of a bird photography workshop conducted by Canadian photographer Chris Dodds. Least Auklets seemed to be the most abundant of the alcids on the cliffs, followed by Thick-billed Murres and Parakeet Auklets. Crested Auklets, and Horned and Tufted Puffins were less common. Common Murres were observed infrequently: We only observed them in flight around the sea cliffs.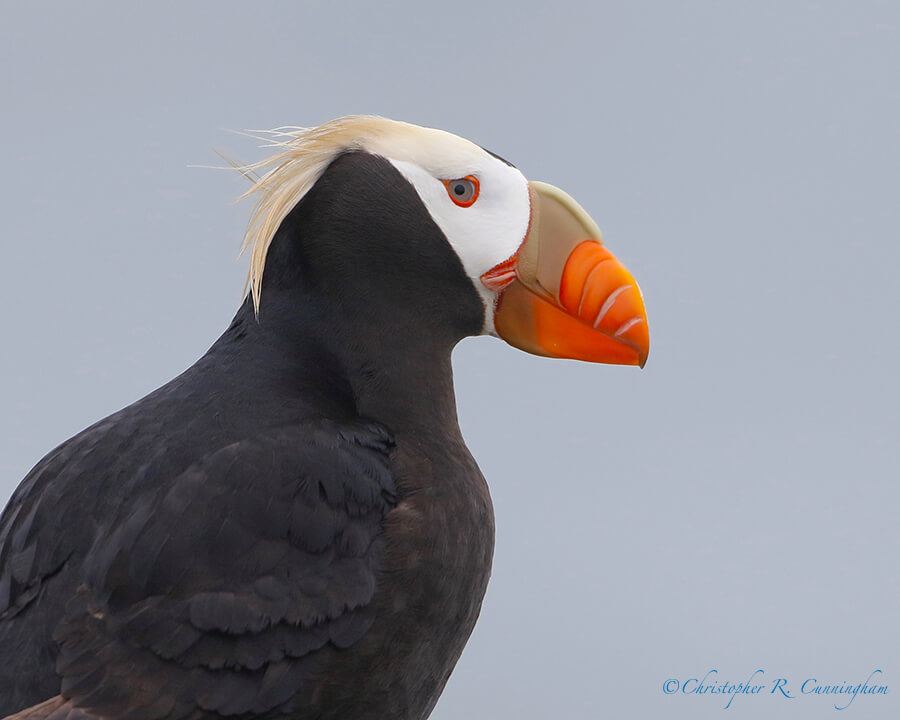 The seven species of alcids are all cliff-nesting species and spend most of the year out to sea when they are not breeding or raising young. With the exception of Least Auklets which we also observed and photographed at Anton Larsen Wall, a man-made breakwater composed of boulders of volcanic rock, all species were photographed on cliffs overlooking the Bering Sea. Many of these sites seem quite precarious and dangerous (for birds and humans alike), and one section of cliff housing Crested Auklet nesting sites collapsed into the sea while we were visiting.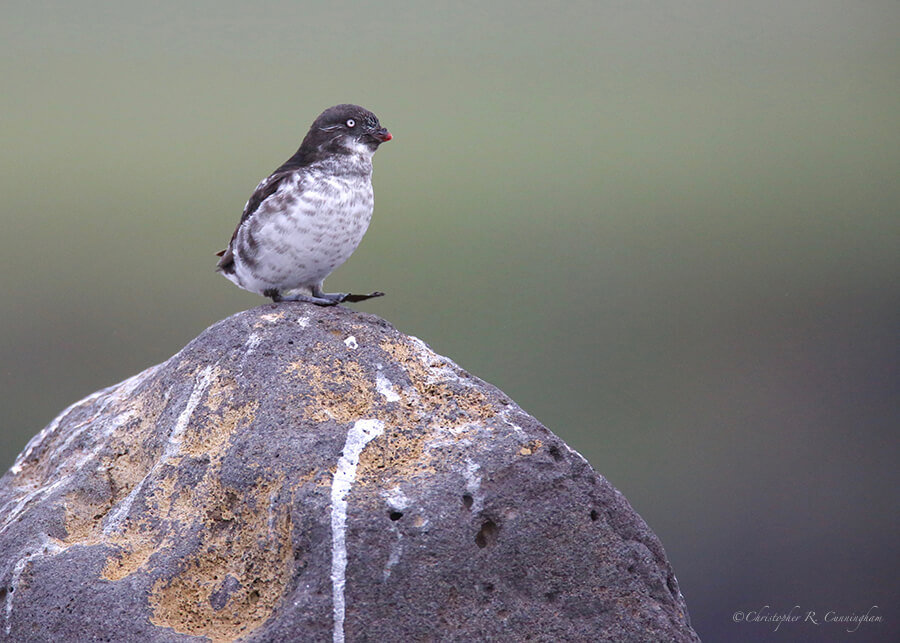 According to reports and historical records, the abundance of birds and other animals has decreased dramatically on St. Paul. According to Chris Dodds who has visited the island approximately thirty times in the last few decades, the abundance of birds has dropped by about 90% in that time. Aerial photos of the island on display in the King Eider Hotel, the only lodging available to visiting birders, also show a steep decline in northern fur seal abundance since the mid-twentieth century.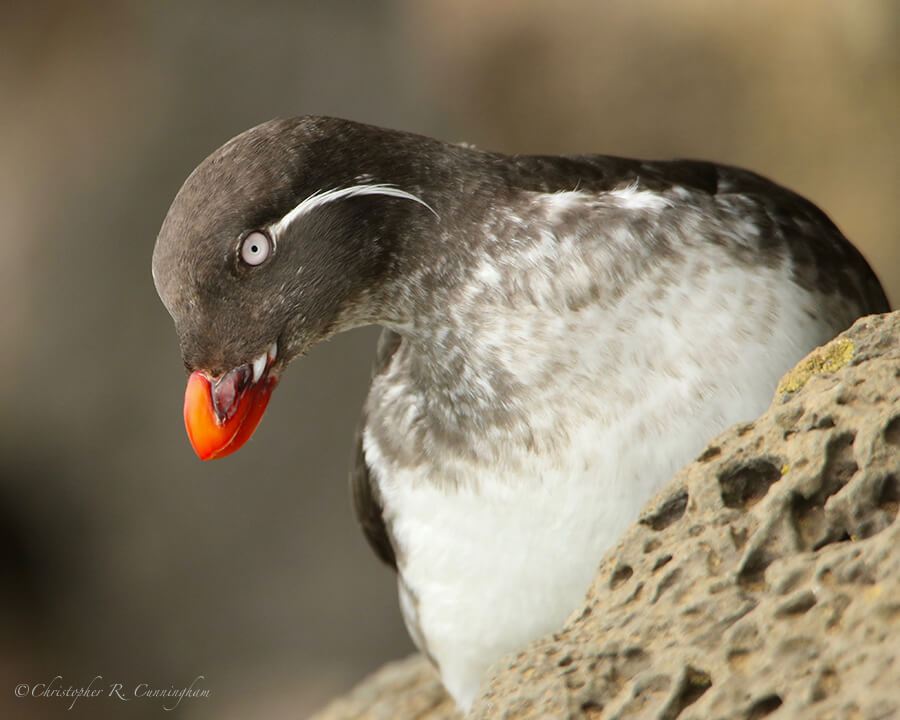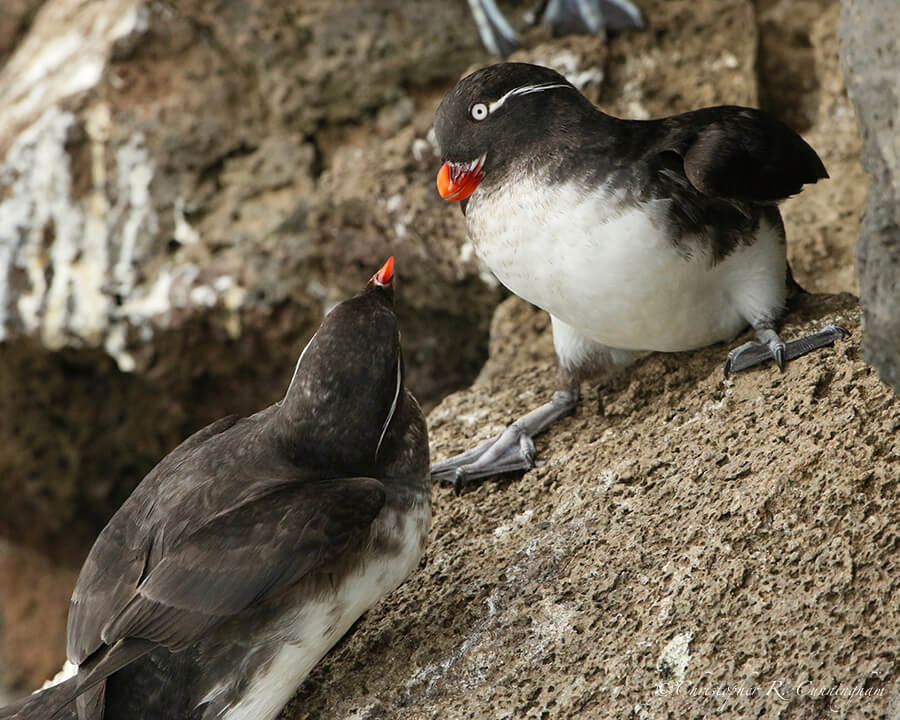 The decrease in seabird abundance on St. Paul likely reflects a general drop in bird abundance across the northern Pacific. On this trip, the local guides and Chris Dodds kept mentioning nesting failures and weird timings of birds coming and going across the island. Many causes have been suggested for the current avian crisis from human overfishing, to birds being killed in fishing nets, oil spills, other pollution, and "the blob," a mass of unusually warm surface water that has disrupted the marine ecosystem causing mass starvation. Whatever the cause(s), if you want to see these incredible animals we suggest not waiting as the task will only become more difficult with time. Think of the northern Pacific as the American West–circa 1890.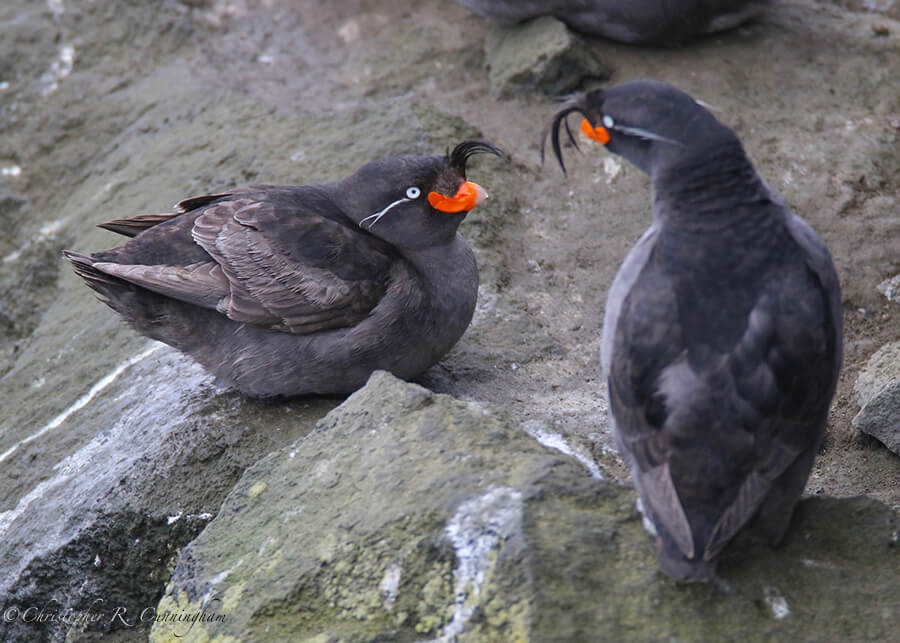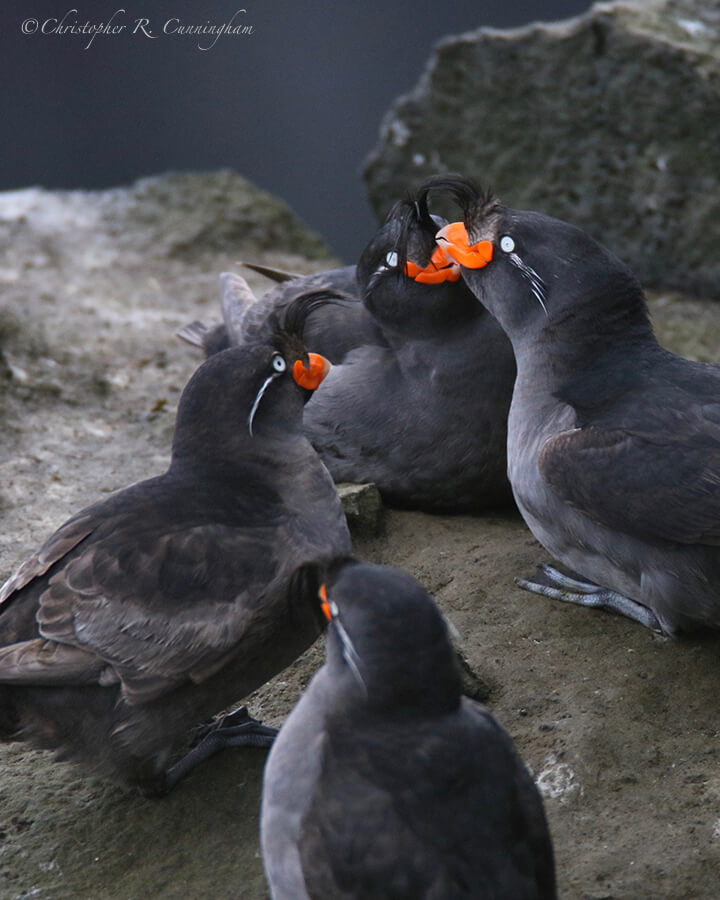 ©2017 Christopher R. Cunningham and Elisa D. Lewis. All rights reserved. No text or images may be duplicated or distributed without permission.