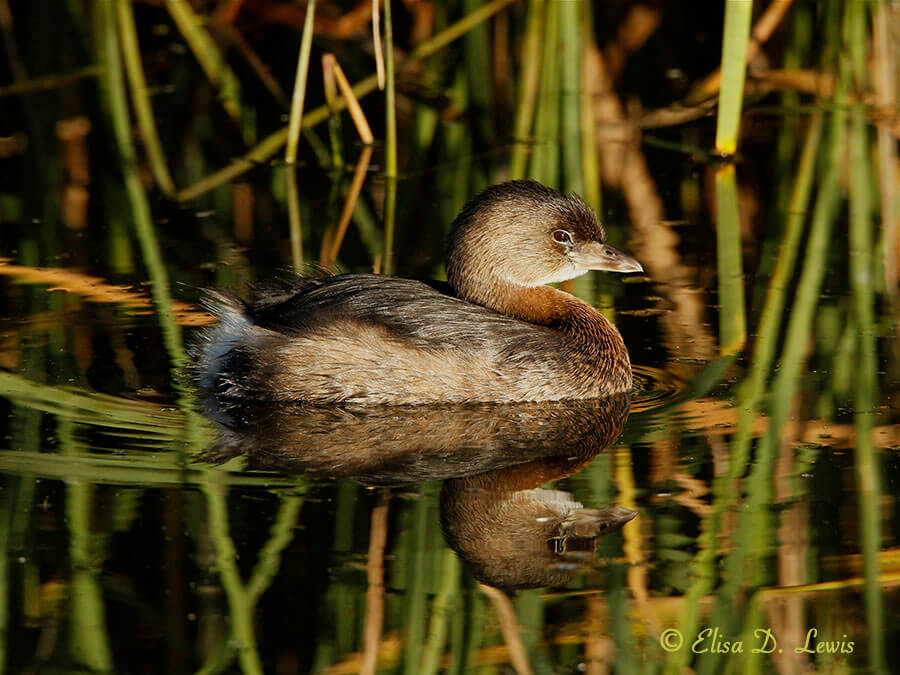 Pied-billed Grebes are fascinating foot-propelled diving birds–submarine hunters that are uncomfortable on land due to their anatomy. These birds are fun to watch as they dive, and then emerge seconds later, sometimes with a struggling fish, frog, or crawfish clamped in their bills. Texas birders are lucky to be able to observe the complete life cycle of the Pied-billed Grebe.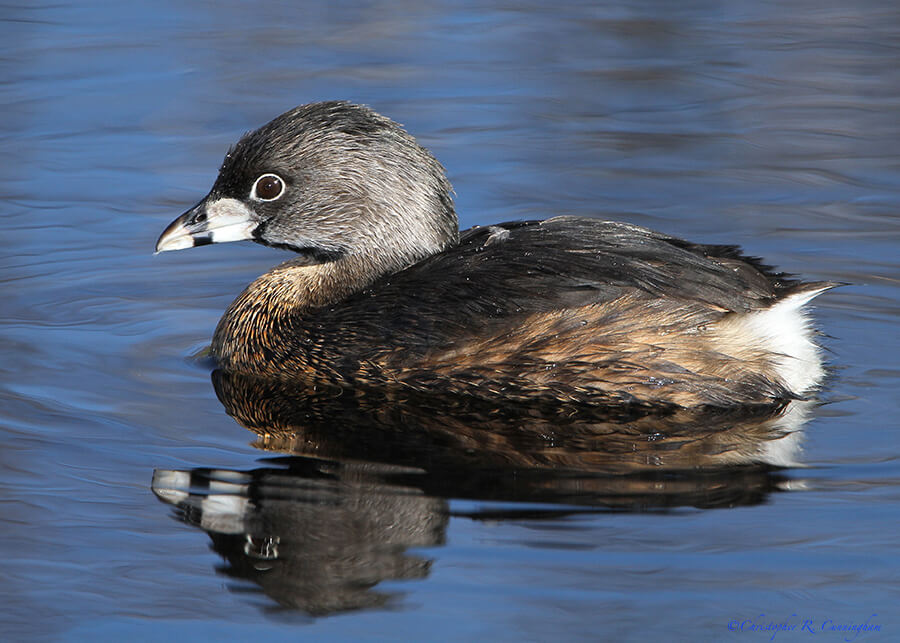 One of the challenging aspects of birding, one that provides a real sense of depth and richness to the hobby, is sorting through the variation in plumage exhibited by many birds as they mature and move through their life cycles. Juvenile Pied-billed Grebes, like many young water birds, are striped. As you can see above, the nonbreeding plumage of the Pied-billed Grebe has a distinctly rufous cast, whereas the breeding plumage is more gray. During the breeding season, Pied-billed Grebes develop black throats and a black stripe on their beaks. There is no sexual dimorphism in coloration.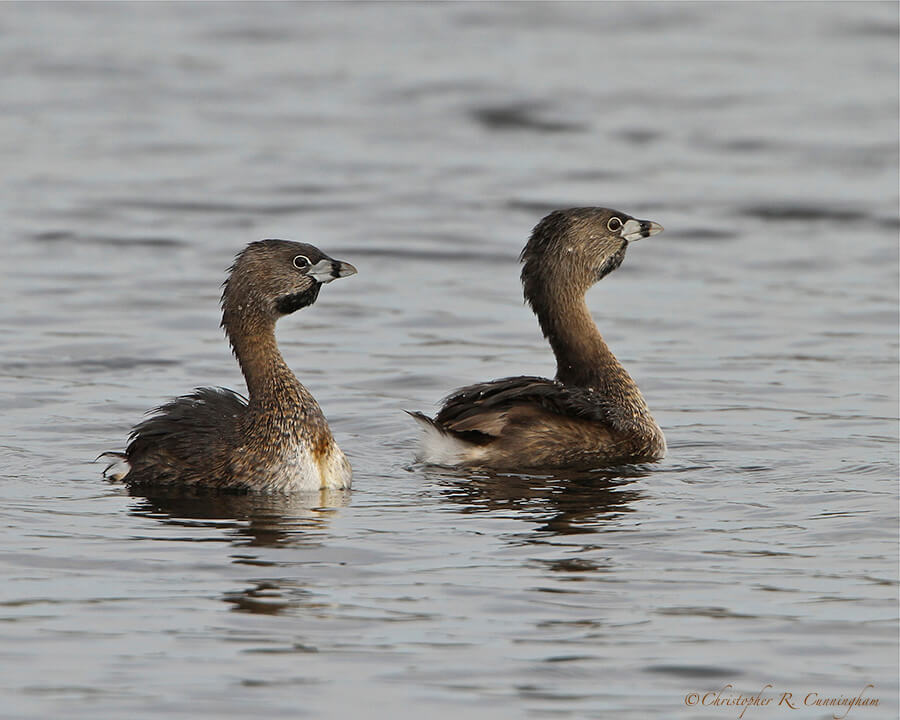 Although Pied-billed Grebes are common at Brazos Bend State Park, we have yet to definitely identify nests or nestlings there. Pied-billed Grebes typically build nests on floating vegetation and may produce two broods of highly precocial young from April through October. Grebe chicks can leave the nest in as little as a day, sleep on their parents' backs, and spend the first few weeks of life outside the nest hiding in vegetation until they learn to swim. The youngster shown below is likely from the first brood of this summer, which means that we may have another chance to observe and photograph Grebe family life this season. At Brazos Bend, we'll be scanning the water and scrutinizing the vegetation with extra diligence though the early fall until we find Grebe nests and chicks!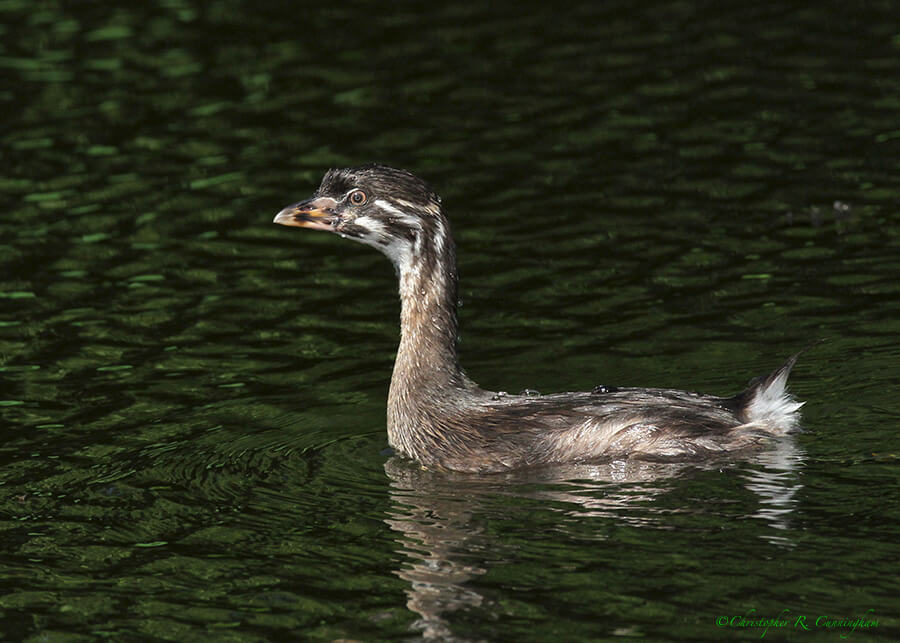 "It can be a trap of the photographer to think that his or her best pictures were the ones that were hardest to get." – Timothy Allen
©2013 Christopher R. Cunningham and Elisa D. Lewis. All rights reserved. No text or images may duplicated or distributed without permission.