Pick a flower on Earth and you move the farthest star.–Paul Dirac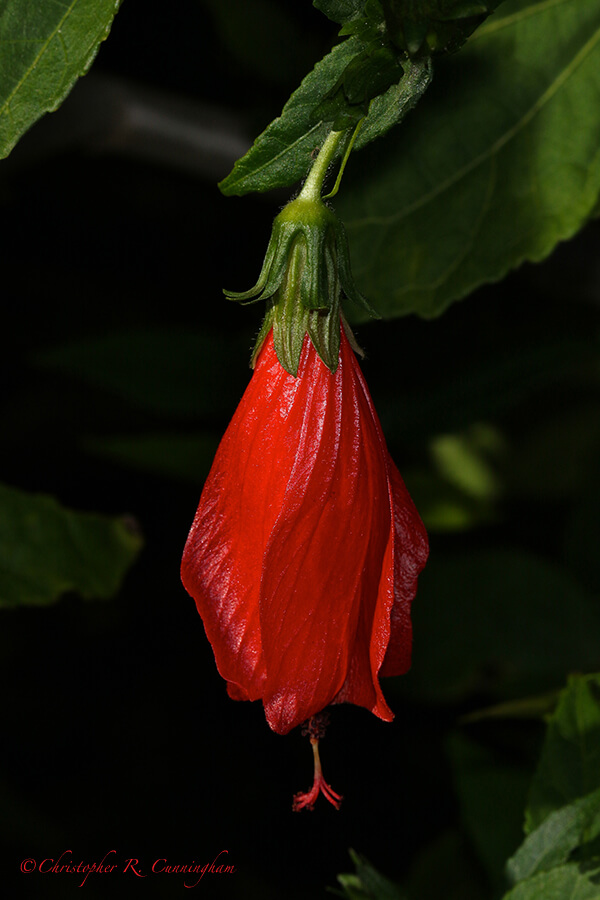 We've gotten into the habit of stopping at the Quintana Neotropical Bird Sanctuary (QNBS) on the way back from birding Bryan Beach and the lagoons behind—even outside the times of spring and fall migration, when it's unlikely that there will be many birds around. I am interested in having a feel for Gulf Coast migrant traps year-round. These migrant traps are, to my mind, some of the most precious natural resources along the Gulf Coast. Likely the first major trip we'll take upon retirement will be an April coastal road trip from Dauphin Island, Alabama to Paradise Pond, Texas hitting as many migrant traps as possible. On our last trip to Quintana, though, we saw only Ruby-crowned Kinglets, a Brown Thrasher, and an Eastern Phoebe in the sanctuary itself.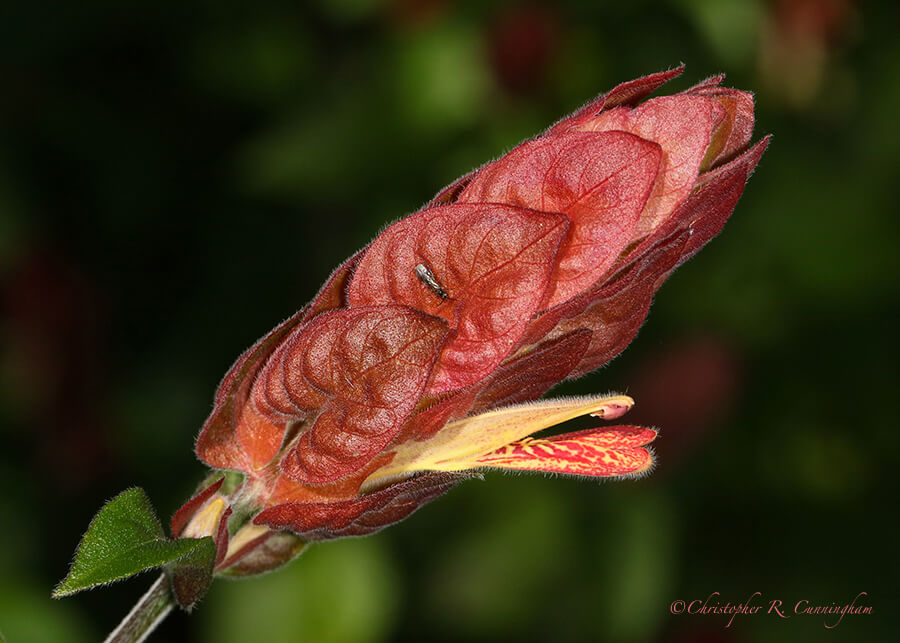 The Gulf Coast Bird Observatory and the Town of Quintana, the entities that maintain the QNBS, have planted a number of native and non-native nectar plants for birds, hummingbirds in particular. The taxonomic diversity of nectar plants insures that blooms will be present when the birds, mostly Ruby-throated Hummingbirds, pass through in spring (March, April, and into May) and late summer (August and September). The plants also attract insects which serve as food for insectivorous birds like warblers, tanagers, vireos, and flycatchers. I much prefer the aesthetics of food plants, even if they are not native, to feeders. What could be better than a sighting or an image of a hummingbird or oriole drinking nectar from a flower, especially a native flower? These food plants are part of chain of resources that allow the movement of birds back and forth between the Neotropics and North America . . . they literally reach out and touch the entire biosphere of the Americas . . . .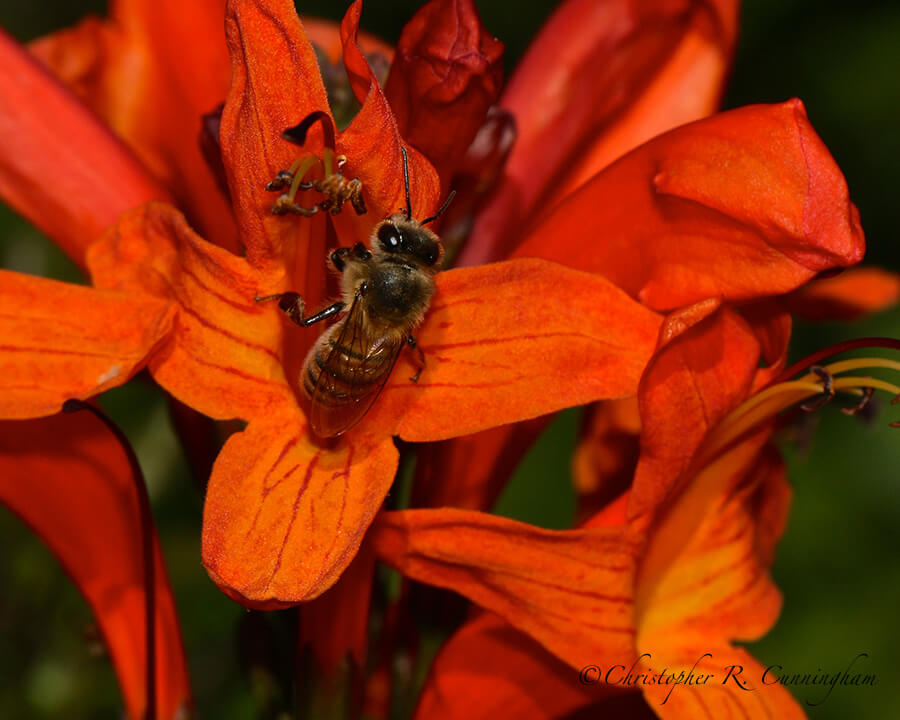 Not having many birds around allows me to focus on my neophyte macrophotography skills. Blooms can be beautiful, but clearly the presence of an insect adds a lot to any flower image. No matter how spectacular the bloom my eye is always drawn to the bug, no matter how drab or nondescript (as in the shrimp plant above).
In conclusion, one piece of advice for budding flower photographers: get a macro ring flash. Are you reading this, MP? The naturalist at the Red Slough Wildlife Management Area (southeast Oklahoma), David Arbour, was kind enough to take us on birding tour of the refuge several years ago and said that flash was not only helpful, but necessary for macrophotography. After several years in the field since then, I completely agree.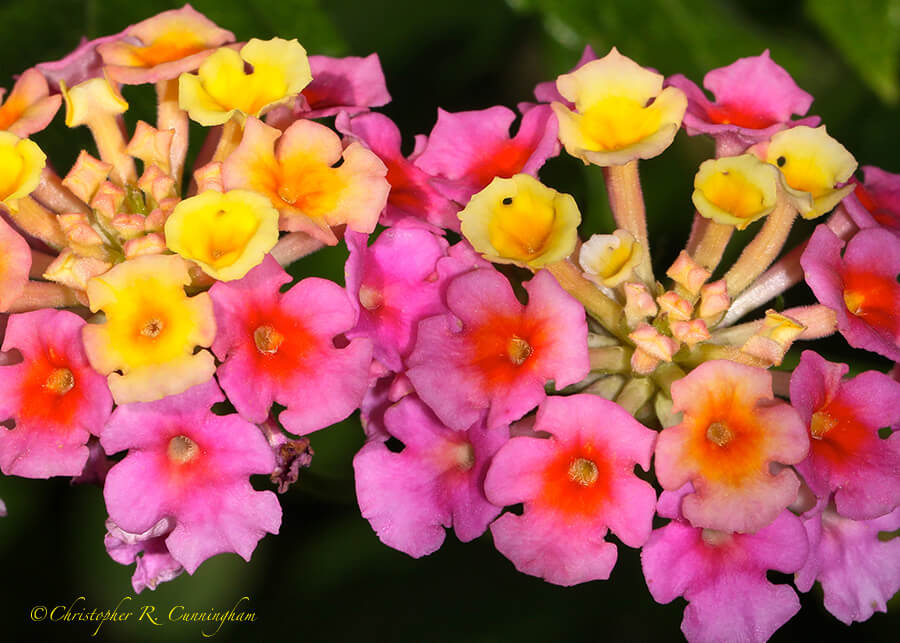 ©2015 Christopher R. Cunningham. All rights reserved. No text or images may be duplicated or distributed without permission