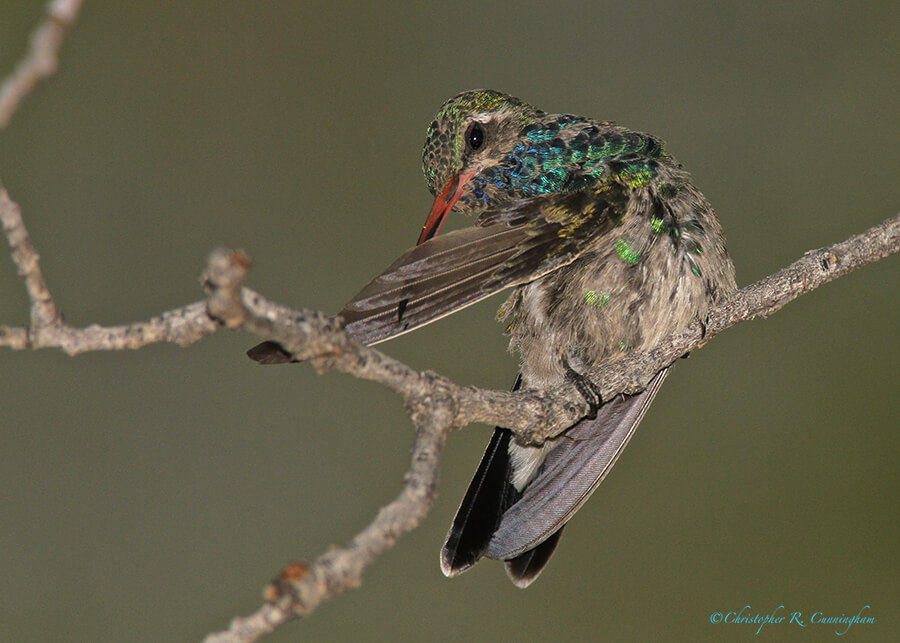 For Upper Texas Gulf Coast birding there comes a summer tipping point where the pain outweighs the gain. By about late July, it's tough to justify going out birding with the bugs, sweltering weather, yahoos, and low diversity of birds. What to do . . . ?
It's time for a road trip! This time around we visited Franklin Mountains State Park (West Texas), and several places in southeast Arizona including Saguaro National Park, Arizona Sonoran Desert Museum, Cave Creek, and Madera Canyon, a classic North American birding destination in the Coronado National Forest.
Southeast Arizona lies within one of the three northward-extending prongs of tropical biodiversity that extend into the U.S., the others reaching Big Bend and the Lower Rio Grande Valley. Madera Canyon, one of the major birding hotspots within this Arizona prong, is on the northwest side of the Santa Rita Mountains, a Madrean Sky Island, about 25 miles south of Tucson.
Madera Canyon cuts largely through granitic rocks and passes through four major life zones, from Lower Sonoran in the blistering valley floor to cooler Canadian at the top, and ranges from about 3600 to over 9400 feet in elevation. At 9453 feet Mount Wrightson crowns the canyon.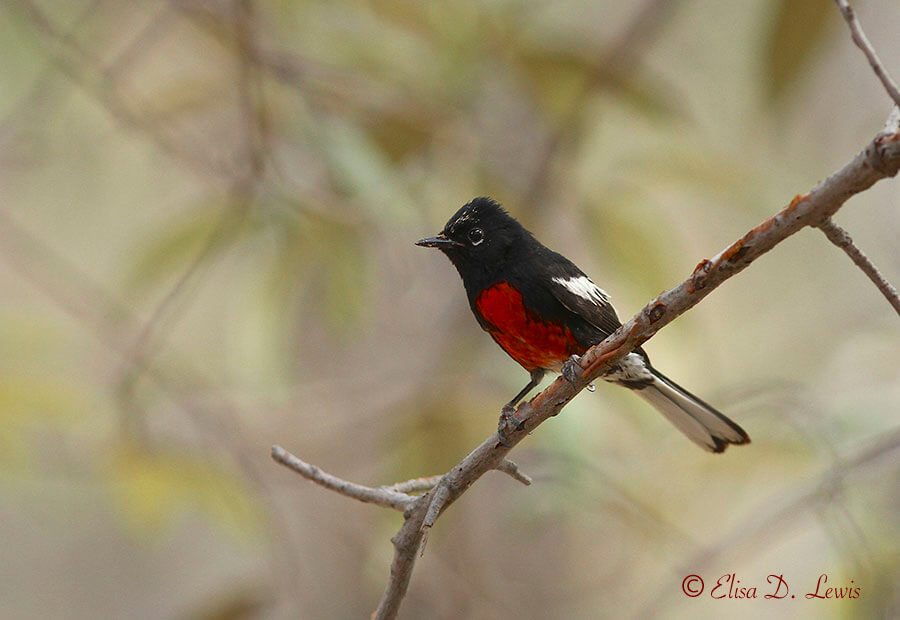 For our first visit to Madera Canyon we stayed for three days at the Santa Rita Lodge. The lodge is centrally located with hiking trails above and below in elevation. The feeders near the office were often thick with birds. Lesser Goldfinches, House Finches, White-winged Doves, and Mourning Doves predominated. Black-headed and Blue Grosbeaks, Arizona and Acorn Woodpeckers, Hepatic Tanagers, Bridled Titmice, and American Turkeys visited sporadically. Hummingbirds were abundant. Black-chinned and Broad-billeds predominated. A few Rufous and a single Plain-capped Starthroat visited while we watched. A Canyon and Bewick's Wren appeared briefly. White-eared Hummingbirds were reported in the area, but unfortunately we didn't see them. Mexican Jays were common around the lodge in general.
On the Nature Trail, flycatchers, especially Ash-throated and Western Wood-Pewees predominated. Elisa was lucky to see a Western Wood-Peewee nest with nestlings. Painted Redstarts were common, and we caught several possible glimpses of Flame-colored Tanagers. Just south of the lodge we were treated to a Whiskered Screech Owl roosting in a cavity in a large sycamore tree.
On the Carrie Nation Mine Trail, we  saw Ash-throated, Western Wood-Peewee, Black Phoebe, and Sulphur-bellied Flycatchers, Yellow-eyed Juncos, Hermit Thrushes, Black-throated Gray Warblers, Painted Redstarts. Elisa saw a single Red-faced Warbler.
On the last morning, we hiked the Bog Springs Trail where we saw mated pairs of Hepatic Tanagers, in one case gathering nesting materials.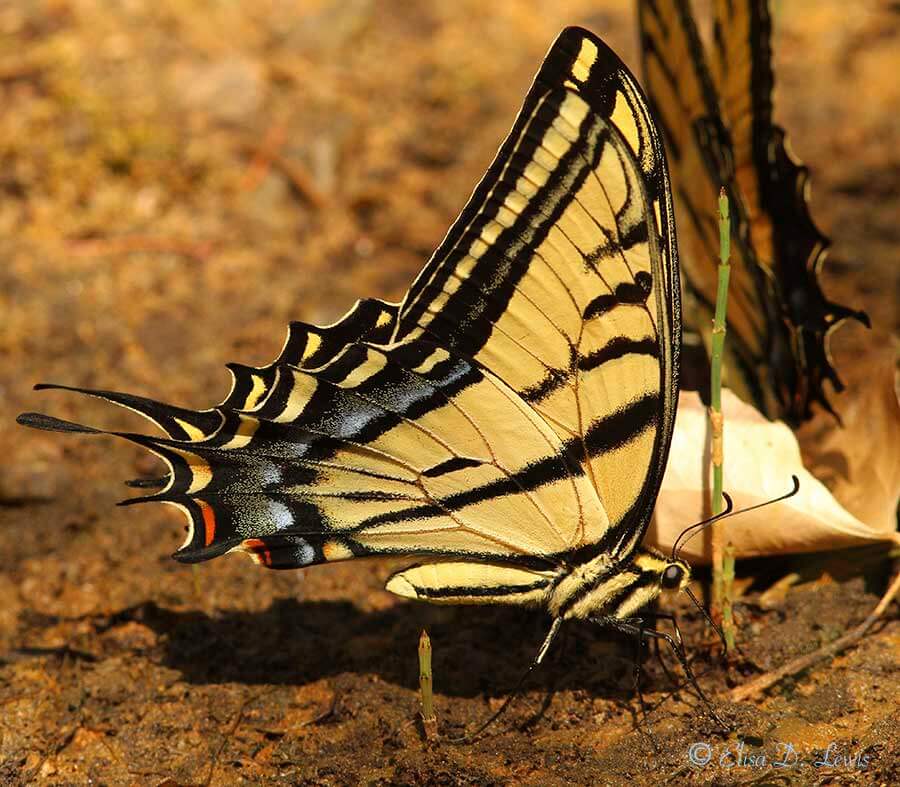 Our visit to Madera Canyon drove home one central point: There is a significant difference between birding and bird photography. In some of the places we visited, it would have required a herculean effort to haul the super telephotos up into the canyon. In those instances, we just broke out the binoculars and smaller glass and enjoyed the views or photographed flowers, insects, or reptiles.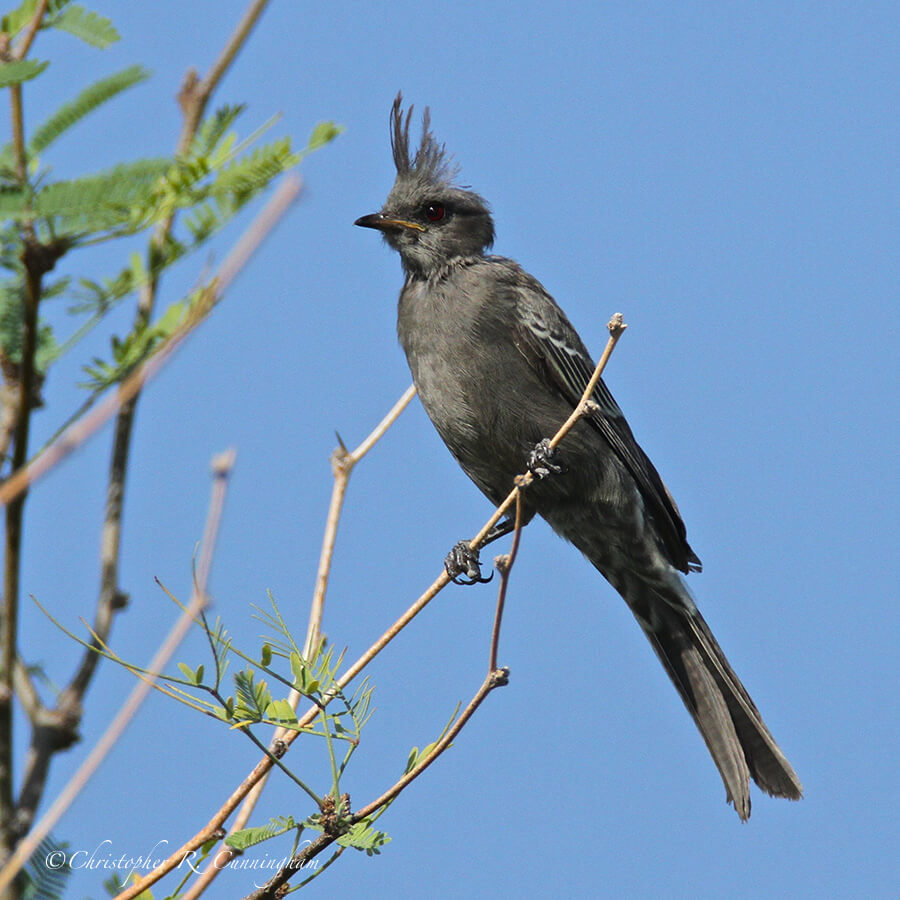 The mountains are calling and I must go.—John Muir
@2014 Christopher R. Cunningham and Elisa D. Lewis. All rights reserved. No text or images may be duplicated or distributed without permission.