All of life is a foreign country. –Jack Kerouac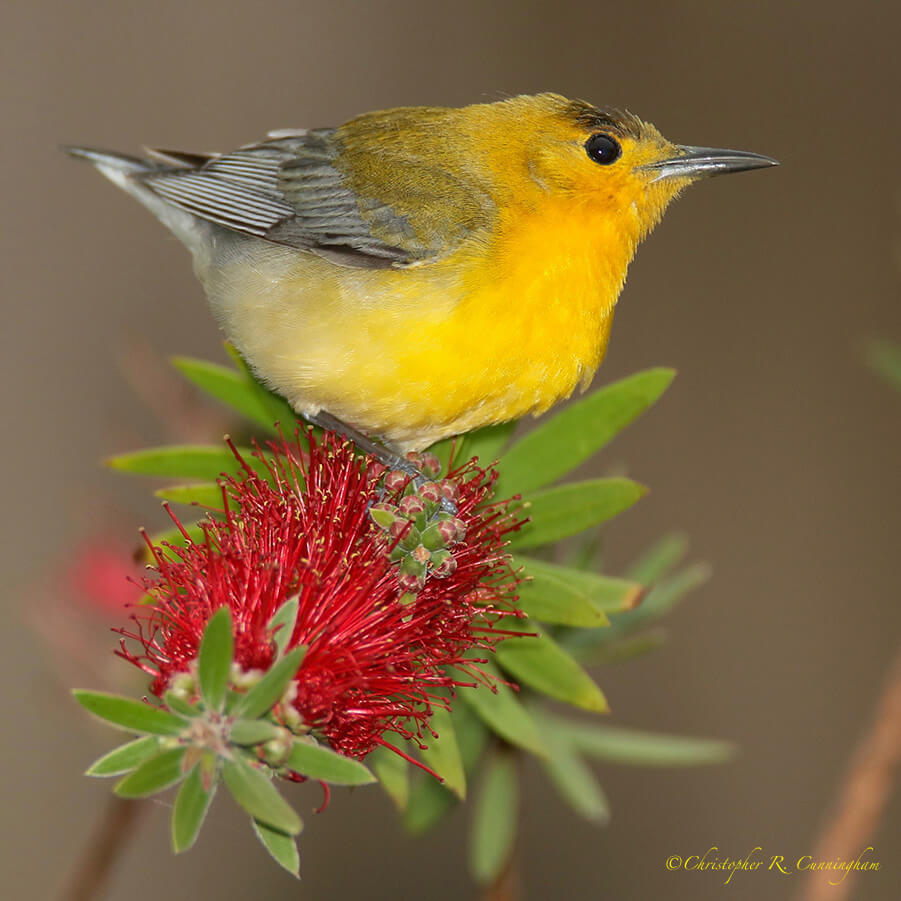 Exotics Gone Native!
Synopsis: Human-introduced exotic plants and animals are all around us, and many of them are doing nicely, thank you very much. It's sometimes hard not to notice them while out photo-birding. The proliferation of these organisms can be troubling to nature lovers, particularly eco-purists. Are these foreign organisms adversely affecting our native plants and wildlife? And if so, how badly? Are some helpful to our native species? Certainly some, like bottlebrush, are helpful to the bird photographer! Whatever your stance on exotics, perhaps the healthiest thing to do is treat them as just another opportunity to experience new species in the wild—even if they are out of place. In this talk, Chris Cunningham will share images of some frequently encountered exotic species and discuss their place in our native landscape. (Note: If this topic is too upsetting, Chris and Elisa will share and some images of native wild birds from their most recent outings to West Texas, the Coastal Bend, and central New Mexico, too!)
Time and Place: 7:00 PM, January 18, 2017 at the Edith L. Moore Nature Sanctuary, 440 Wilchester Blvd., Houston TX 77079. For additional details, please see the Houston Audubon HANPA website.
©2016 Christopher R. Cunningham and Elisa D. Lewis. All rights reserved. No text or images may be duplicated or distributed without permission.