Given the fantastic spring we had last year, I had very high songbird hopes for this spring. Many I have spoken to in the field, however, have had, like me, a disappointing spring thus far. Some serious birders I have spoken to have described this spring as "strange" or  "weird" and attempted to spin personal theories about wind and weather misdirecting birds away from their normal trajectories. There were times last year at this time when Edith L. Moore, for example, was hopping with warblers. Of course, most of the spring still remains, and hope springs eternal.
This past weekend we visited Pelican Island, the Corps Woods, and Edith L. Moore. I saw a Blue-headed Vireo at the latter, and that was about it, other than extremely common Gulf Coast resident birds. Botanically, Pelican Island was the Garden of Eden, and I did enjoy some floral macrophotography. We have apparently had a bumper crop of herps this year, however. Lizards and other reptiles are common sights and sounds as they rummage around in the leaf litter. Now as fond as I am of herps (having spent most of my childhood stalking them through swamps and forests and having taken several herpetology courses in college and graduate school), let's face it: they are no substitute for birds. At this point, the only herp I would be excited to see would be the one thrashing around in the beak of a wader, shrike, or raptor!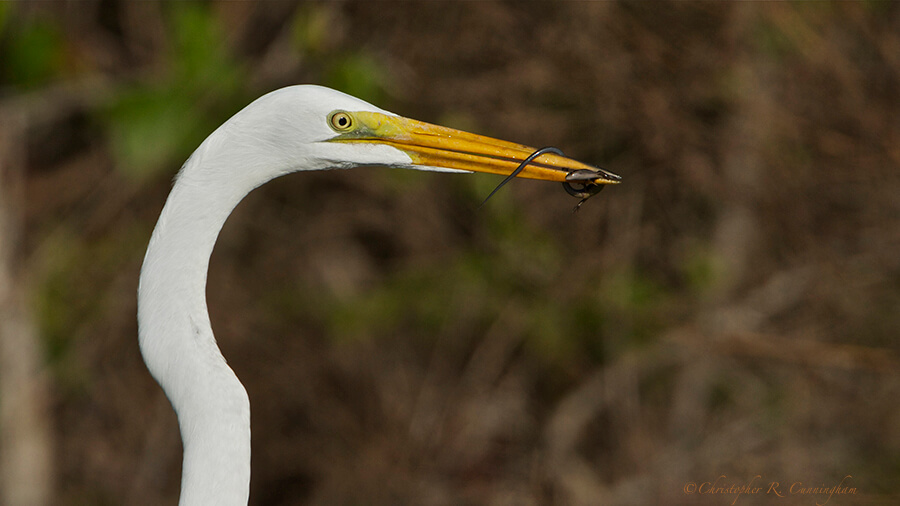 As I write this the weather forecast looks fantastic for the weekend. A massive cold front has just pushed all the dreary, humid slop out to sea, leaving behind blazing cobalt skies–perfect for illuminating the glowing hues of warblers, vireos, and orioles among the flowers. But not herps. Hear me Fates . . . please not herps!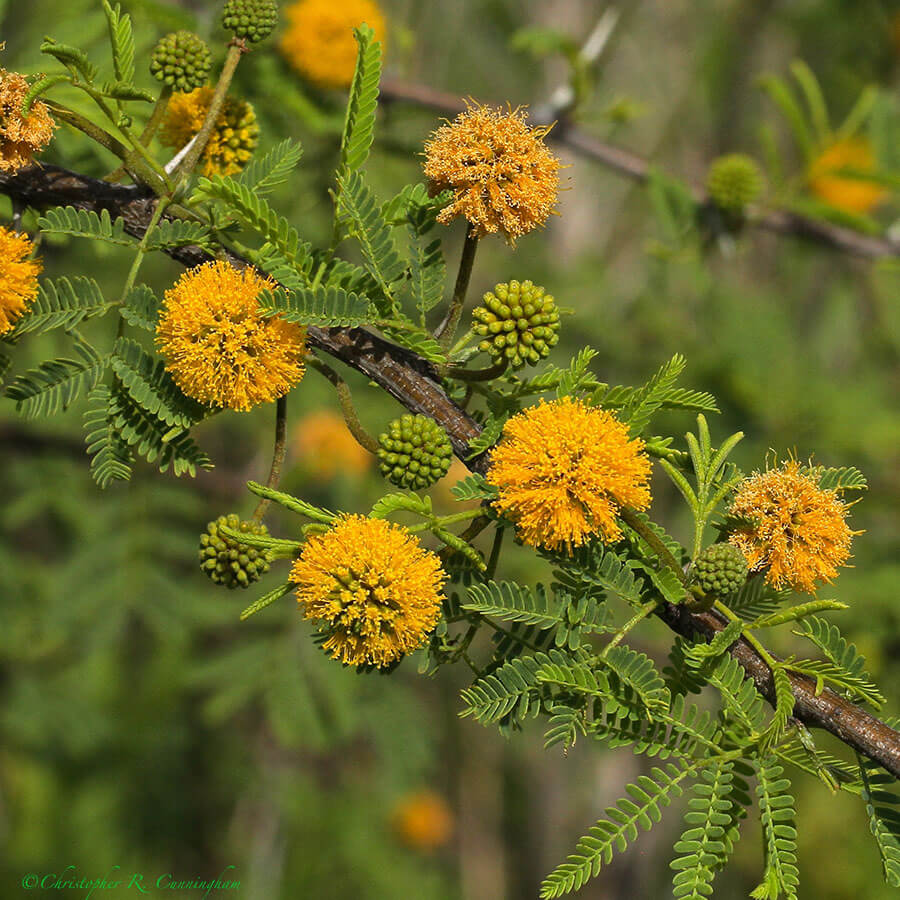 © 2013 Christopher R. Cunningham. All rights reserved. No text or images may be duplicated or distributed without permission.