If they play dirty, then you play dirty. –Lawrence Taylor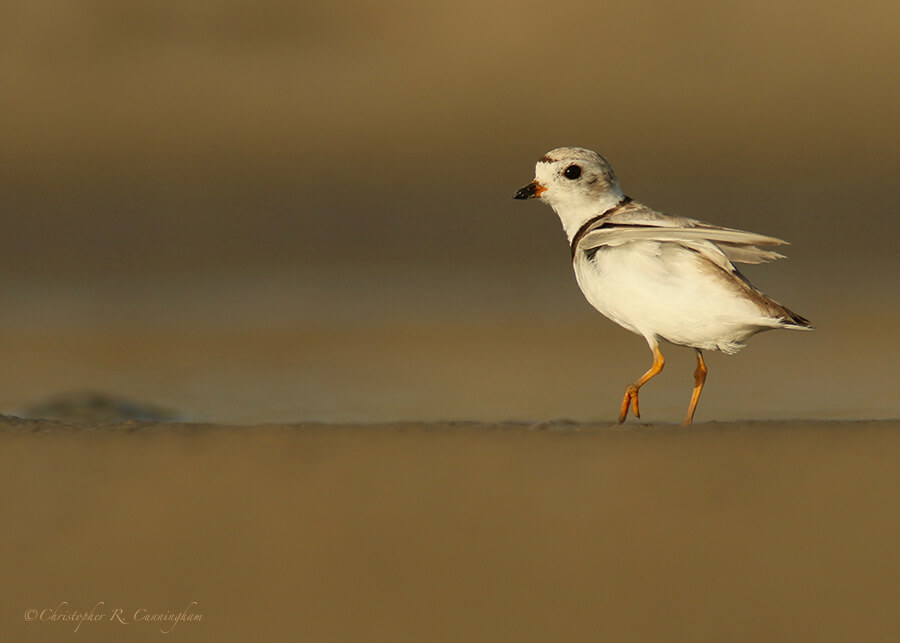 It's an extremely interesting time to visit the Texas Gulf Coast these days. The fall shorebird migration is in full swing, and there is still plenty of family life to observe. Identifying some birds can be a bit of a challenge, though, as some species are showing immature, breeding, and non-breeding plumages simultaneously.
Last month, it was hard to decide if some of the birds were stragglers on their way north, or if they were planning on sticking around. But by now it's clearly too late to be moving north, and many of the birds that breed here, like the Least Terns, are on their second brood. I guess I've exchanged one confusion for another!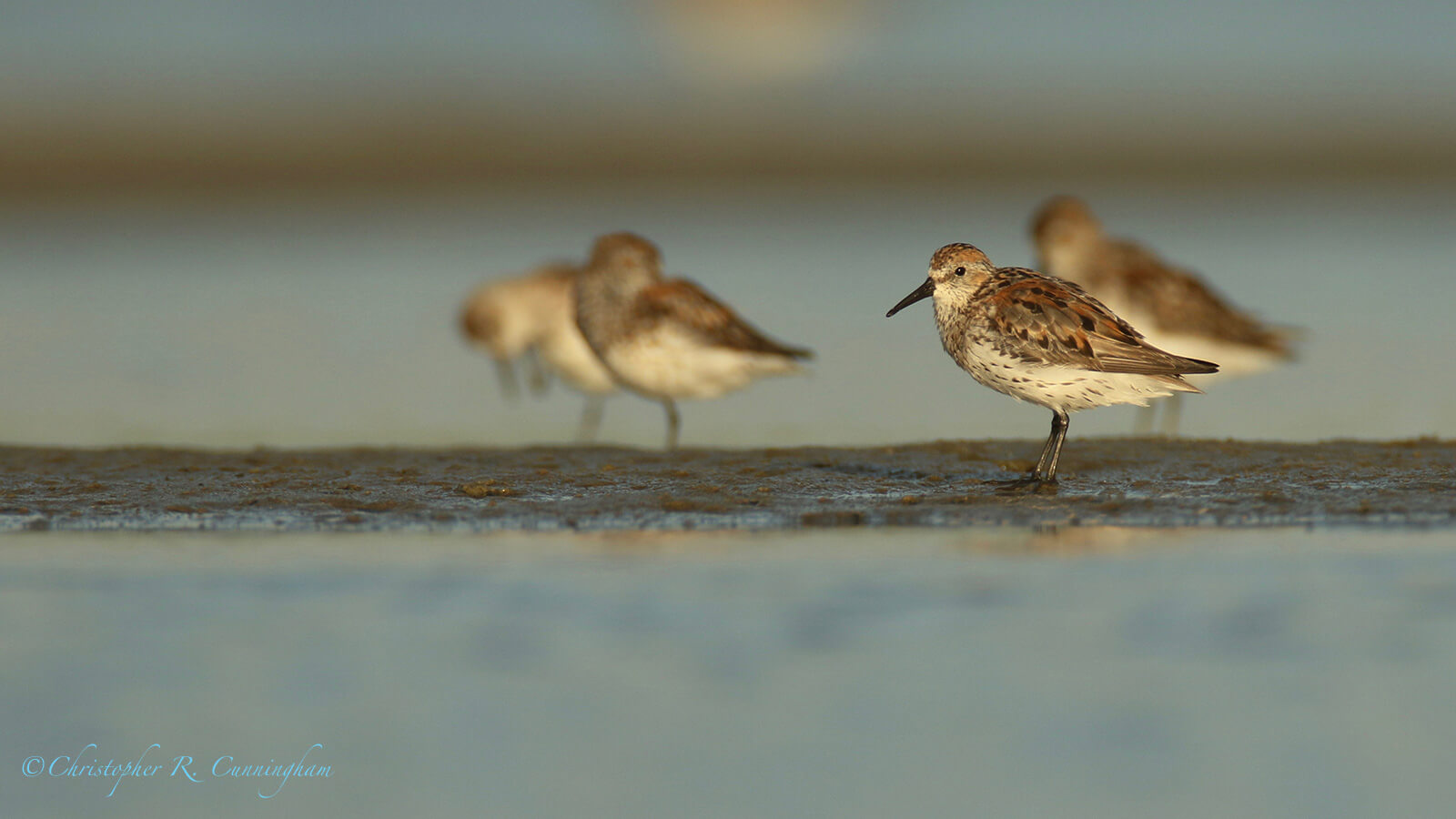 Ever since reading Bill Majoros' Secrets of Digital Bird Photography, I've had shooting from a ground pod in the back of my mind. A ground pod is a dish-like affair that sits right on the ground and serves as a support for your tripod mount. Using a ground pod means, for the photographer, lying down on the ground. Many prefer the look of bird photos shot from as low an angle as possible to get, ironically, a bird's eye view. Such a low angle makes the foreground and background disappear and gives the impression of a very narrow depth of field, regardless of f-stop, thus isolating the subject. My desire to give a ground pod a try was given another nudge by a nice talk on this subject by Tim Timmis that Elisa and I saw at the Houston Audubon Nature Photography Association meeting last May.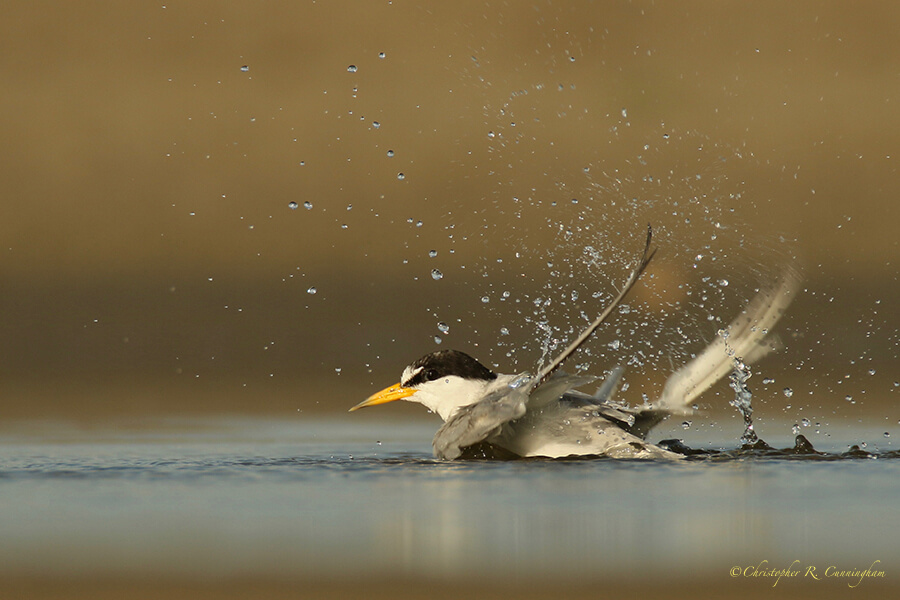 As in all things photographic, shooting from a ground pod is a compromise. Use of a ground pod is also a highly specialized technique. This device can only work on level ground, free of any obstructions. A ground pod is therefore impractical in most of the places we normally shoot, like Brazos Bend State Park.
Ground pods will also not work well if the photographer needs to react to a birds moving around a lot or approaching from a variety of heights and directions. A stable place from which birds come and go is therefore needed. On certain beaches and tidal mudflats, then, the ground pod will work admirably for shorebirds and water birds—birds that tend to stick consistently to a choice patch of beach.
A photographer using a ground pod will also typically get filthy, and dirt, mud, and water can very easily be transferred to equipment—a big concern if you're not using professional-grade equipment. Shooting from such a low angle also causes all the context of the bird to disappear in a dreamy haze, so you will lose all or most of the ecological information in the shot. But what context you fail to capture in the shot, you can bring back on your clothes!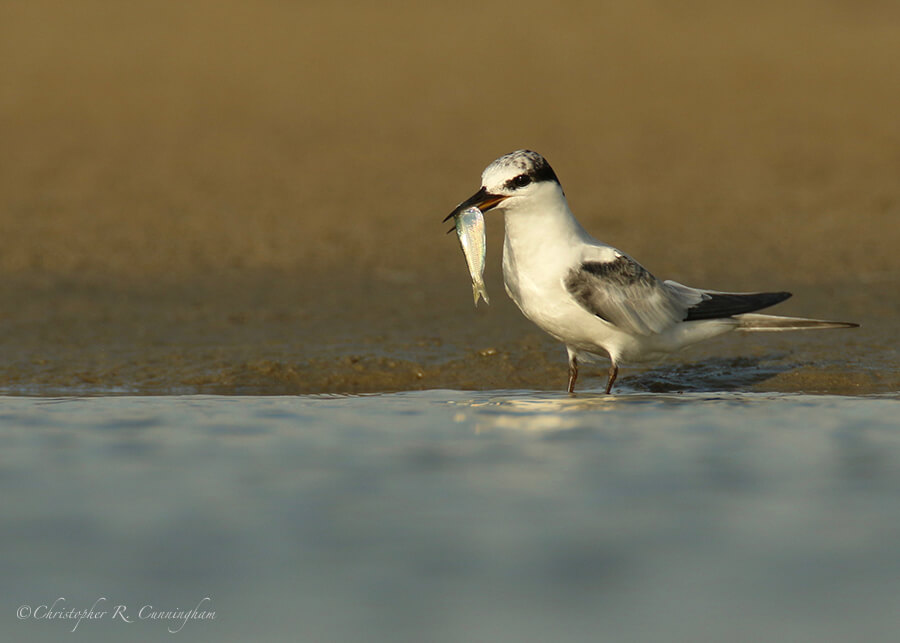 My usual response to the multiple considerations and compromises on the beach is to shoot shorebird photos from my knees. A recent mishap has made ground pod shooting more likely, though. Through over-tightening, I broke the threads of the bolt that controls the stiffness of the pan control on my Wimberley II gimbal tripod mount. I soon realized that I could permanently mount the broken gimbal on our ground pod, a NatureScapes Skimmer Ground Pod II, because panning can be achieved by turning the whole apparatus.
Having to move a gimbal from a tripod to ground pod is an odious operation and not recommended in the field given that such mounts are prima donnas as regards fine adjustments of the center bolt, and you have to worry about getting grit in the threads. Now, with a new gimbal mounted on my tripod and the old, broken gimbal on the ground pod, I'm ready for action on the beach—I just have to talk myself into schlepping all those contraptions around!
Reference
Lockwood, Mark W., and Brush Freeman. 2014. The Texas Ornithological Society Handbook of Texas Birds. Texas A&M University Press. 403p.
©2016 Christopher R. Cunningham. All rights reserved. No text or images may be duplicated or distributed without permission.