Never say there is nothing beautiful in the world anymore. There is always something to make you wonder in the shape of a tree, the trembling of a leaf. –Albert Schweitzer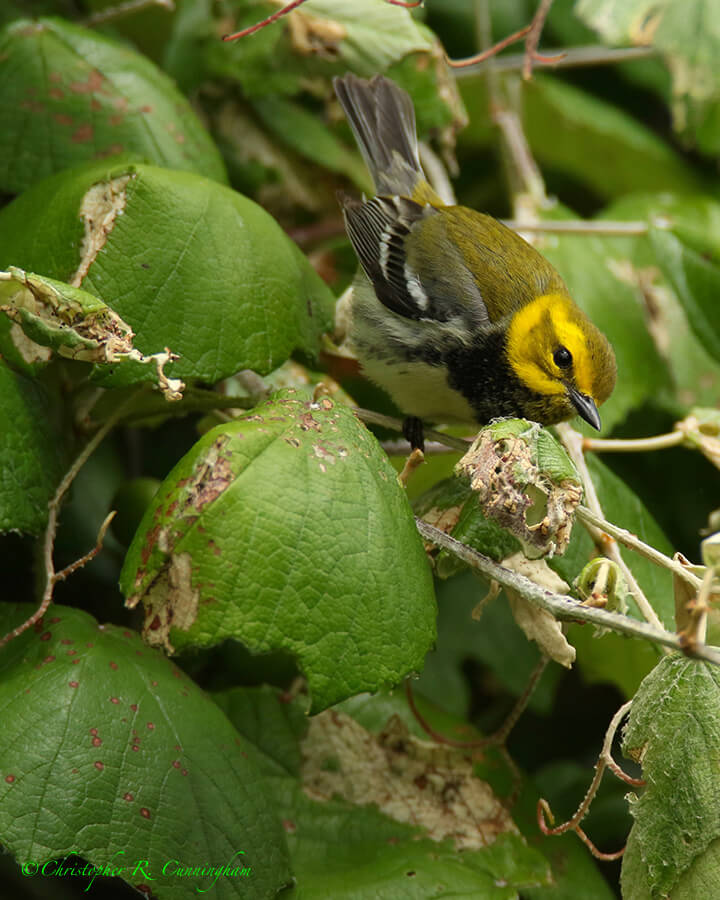 As we get into May, the number of migrant songbirds appearing at the coastal migrant traps will begin to taper off. We found this spring to be a mixed bag of birding experiences. Due to south winds, we went long stretches without seeing much. Visits to the Corps Woods (Galveston), Smith Oaks, and Quintana did not bear much fruit. But there were a few really birdy days at Lafitte's Cove, 4/23 and 4/30, for example. The mix of migrant songbird species here was a bit different from migrations of the recent past, though. We continue to hope for some good sightings before the spring migration effectively draws to a close . . . .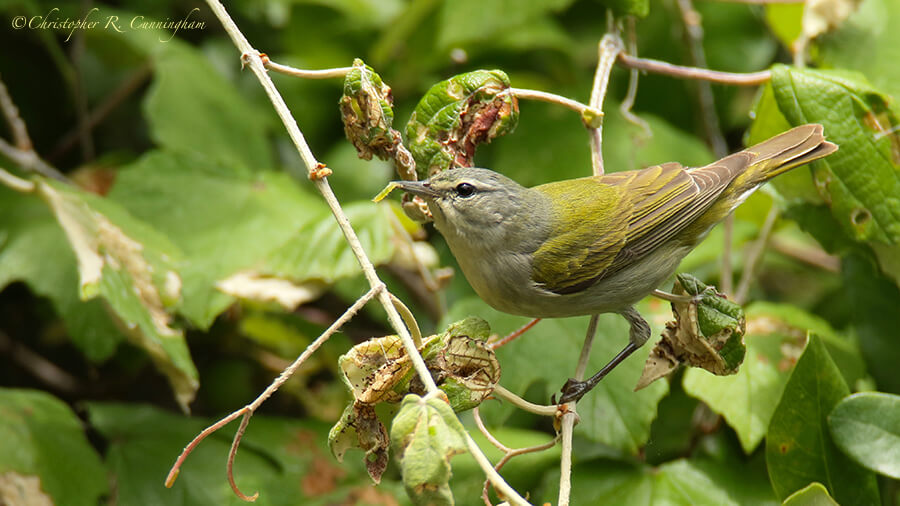 As always at Lafitte's Cove, there were quite a few Black-throated Green Warblers, but there were far fewer Black and White, Magnolia, and Hooded Warblers. We haven't seen the "usual" unusual bids like Canada, Golden-winged, Bay-breasted, Blue-winged, or Kentucky Warblers (yet). We also only saw a handful of Prothonotary, Yellow, Palm, and Chestnut-side Warblers along with a single Ovenbird. On the other hand, Tennessee Warblers were around in large numbers.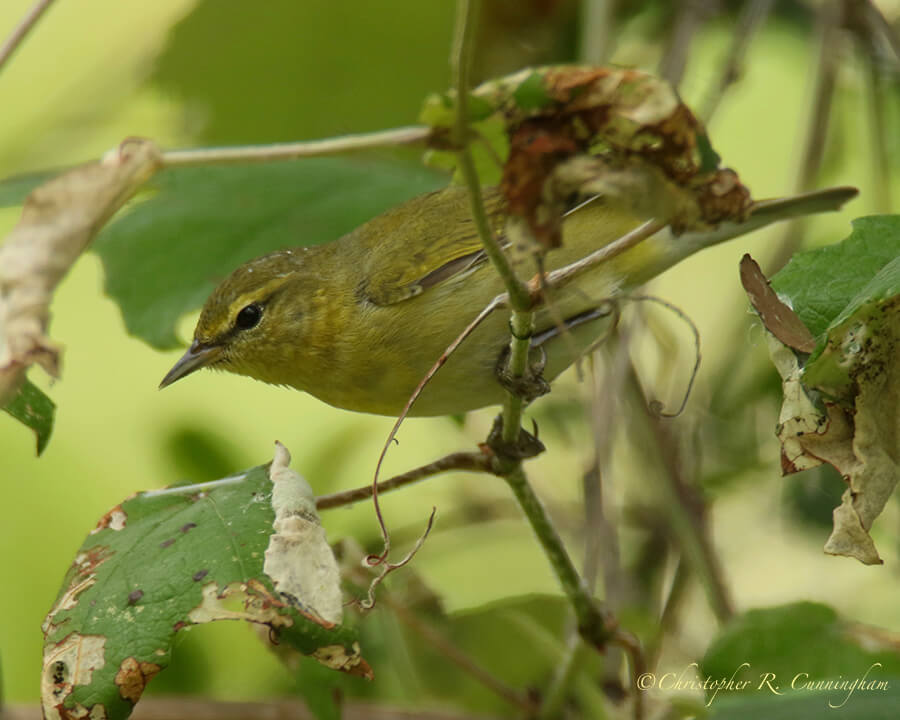 For the first time ever we saw Blackpoll and Cape May Warblers, and a single Prairie Warbler at Lafitte's Cove. On 4/23 there were loads of Red-eyed Vireos (and at least one Black-whiskered Vireo), but we haven't seen more than a handful of White-eyed Vireos, typically one of the most common migrants in the migrant traps. My impression is also that the number of other "common" brightly-colored songbirds like Indigo and Painted Buntings, Orchard and Baltimore Orioles, and Summer and Scarlet Tanagers has been down relative to recent years.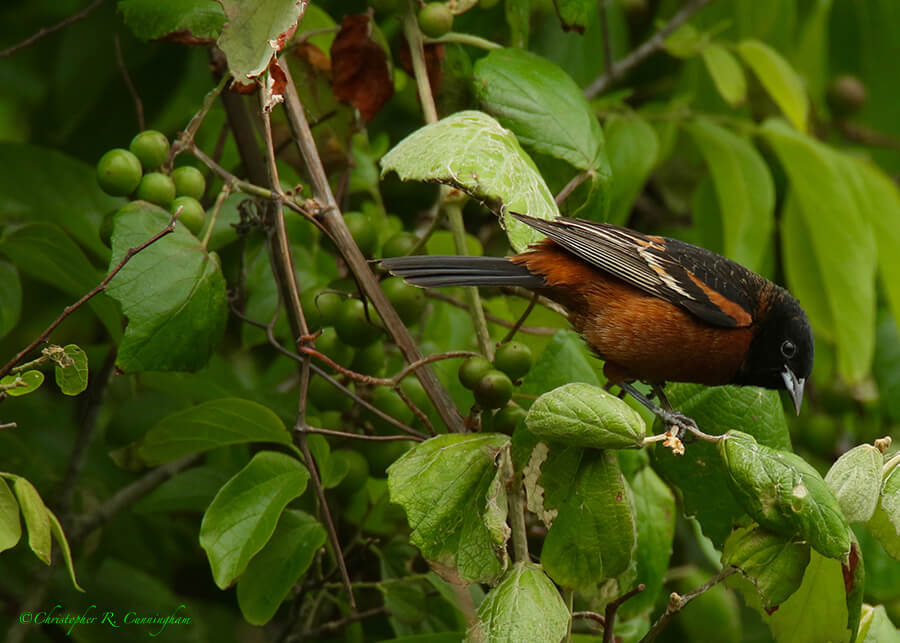 But what really struck me at Lafitte's Cove this year was the central role of the grapevines in attracting birds. The sanctuary at Lafitte's Cove is an oak motte, a patch of trees on a slightly elevated section of a barrier island. As such, it is inherently a natural attraction for trans-Gulf migrants.
After several days at Lafitte's Cove, however, it seems clear that the mere presence of the motte is not enough to explain why this spot is so much more attractive to birds than many other potentially similar localities.
I think the grapevines are the real draw. I witnessed many bird species eating grape leaffold caterpillars plucked from the grapevines. At times the vines were alive with foraging birds. For millennia, grapevines have been used as a symbol of blessing, and at Lafitte's Cove they are a literal blessing to passing birds.
Building your own migrant trap? Plant some grapevines.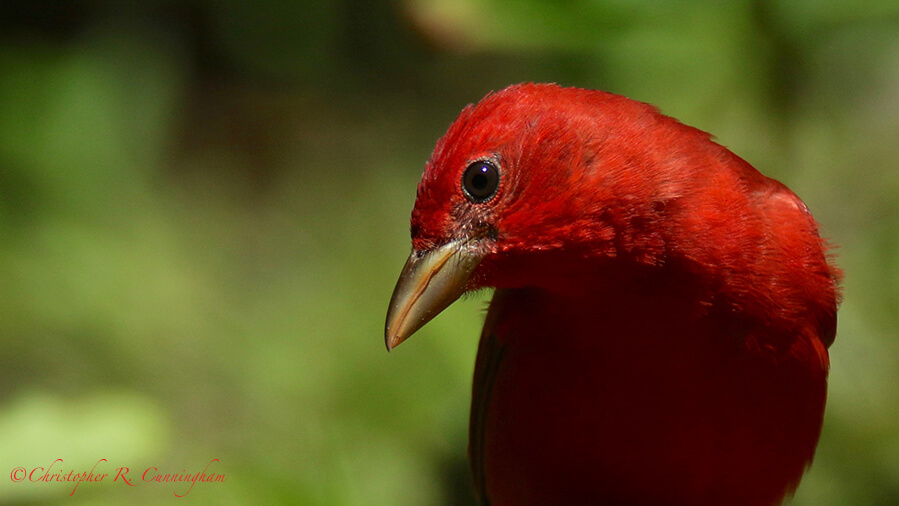 ©2017 Christopher R. Cunningham. All rights reserved. No text or images may be duplicated or distributed without permission.