Love me or hate me, both are in my favor . . . If you love me, I'll always be in your heart . . . If you hate me, I'll always be in your mind.—unknown (often falsely attributed to William Shakespeare)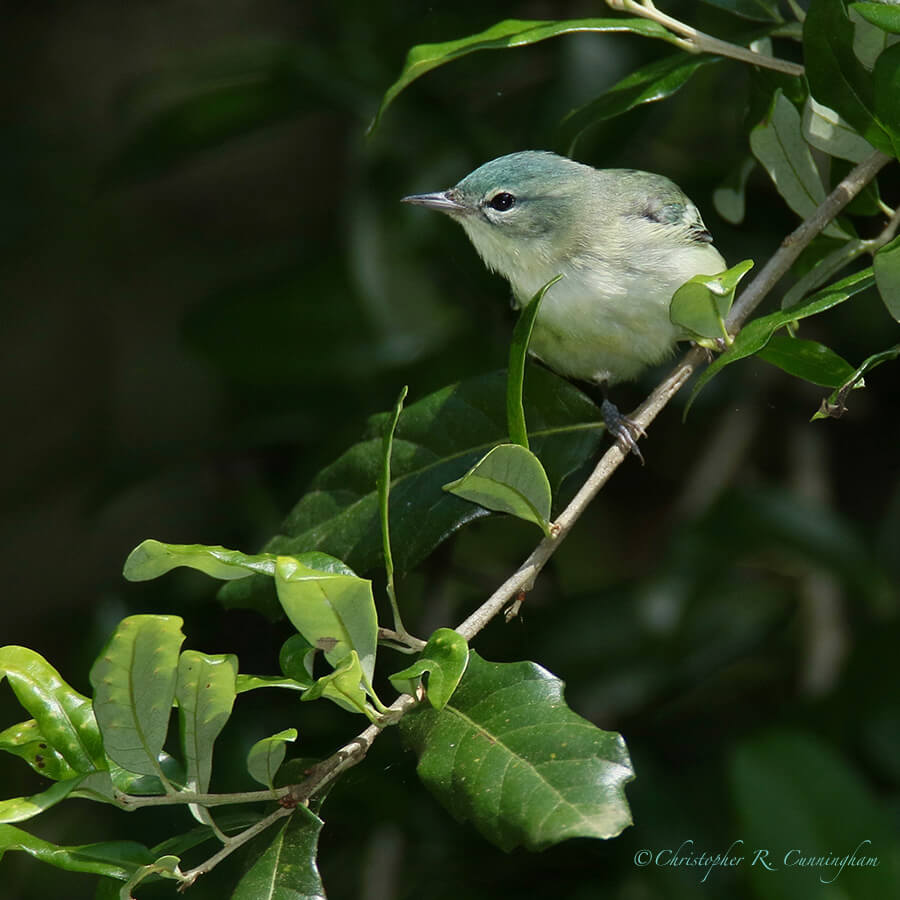 Despite having developed a love-hate relationship with the place, over the past month or so we've taken every opportunity to get down to Lafitte's Cove for the spring migration. On a good day, this sanctuary is hard to beat, but getting there has become oppressive, and once there, the crowds can make functioning as a wildlife photographer next to impossible. Tour groups have begun to show up at Lafitte's Cove, and with mobs of twenty-plus people ambling down narrow paths you're not getting much work done.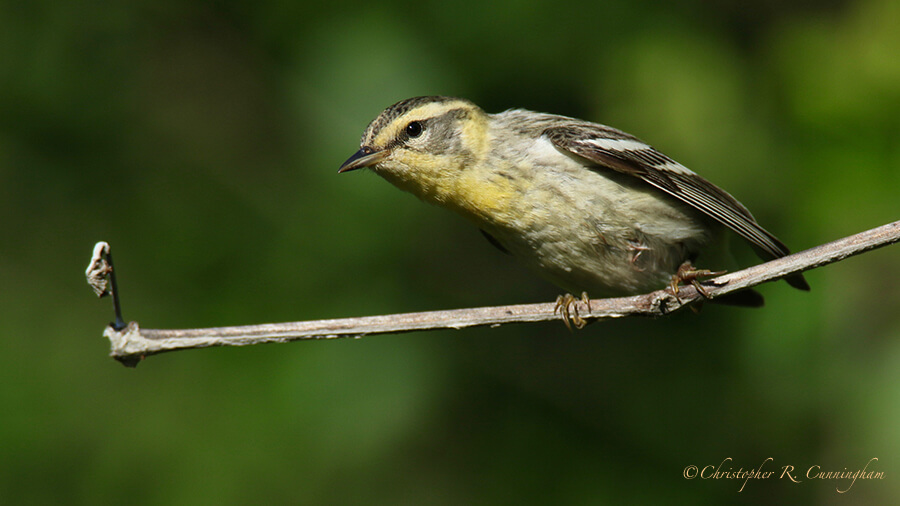 The love: On April 9, we visited Lafitte's Cove and saw American Redstart, Black and White, Hooded, Kentucky, Blue-winged, and Worm-eating Warblers along with Scarlet and Summer Tanagers, Blue and Rose-breasted Grosbeaks, Indigo Buntings, and White-eyed and Red-eyed Vireos. Thrushes were common: We saw and identified the Veery and Wood Thrush, although Swainson's Thrushes were also likely present. These recent encounters revealed a truth: Thrushes (along with Ovenbirds) represent a photographic challenge I've not yet mastered. Birds of this sort hop around and probe for food in nooks and crannies of the the dark understory and, at best, appear in broken light only . . . They are tough subjects.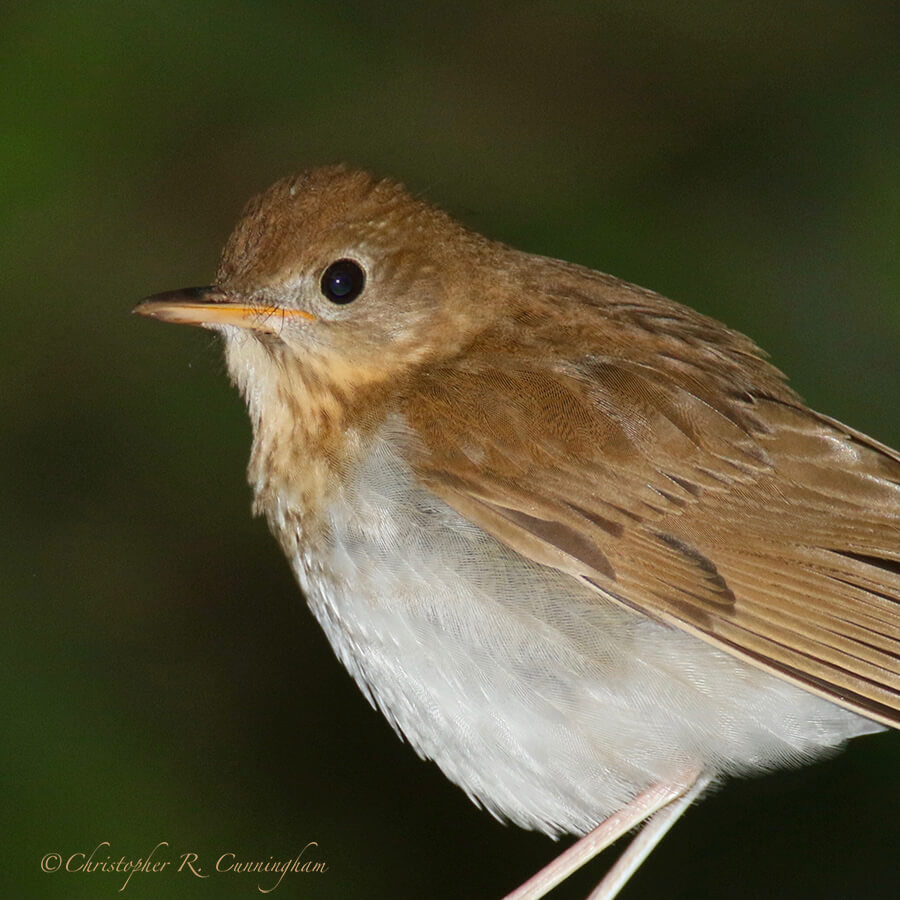 April 23 was a good day at the Cove. We saw many birds including Golden-winged, Blue-winged, Worm-eating, and Blackburnian Warblers. Summer and Scarlet Tanagers, and Rose-breasted Grosbeaks were also around. The following morning was a bust, though. The sky was a blown-out white, and the birds were in hiding. At one point, a Golden-winged and Blackburnian Warbler flew right over my head, but disappeared immediately into the brush and sky, respectively, never to be seen again . . . .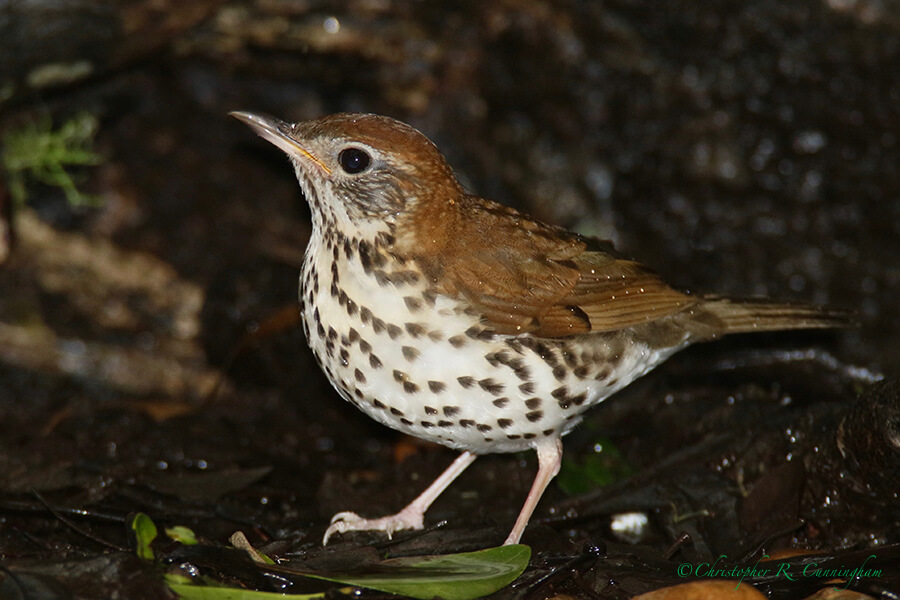 The hate: Construction on I-45 between Houston and Galveston has been going on at least since the early 90's when I arrived in Texas. Construction is now permanent and creates catastrophic, hellish traffic jams from which there is no escape.
On our last trip back (April 24) from Lafitte's Cove, I noticed a sign that read: HIGHWAY CLOSED AHEAD. It took a minute for that to sink in. It's simply not possible to close I-45 without warning, is it? It would be apocalyptic. We had just traveled the same highway south a few hours before, and there was no indication of impending doom. In a matter of minutes we were in a sea of bumper-to-bumper traffic that stretched as far as the eye could see. Luckily we just barely managed to exit, and with Elisa deftly navigating with her smart phone we found ourselves on side streets (also jammed with cars). At one point I glanced up to find I was crossing Kobayashi Road. My mind reeled. Apparently I was about to face my own Kobayashi Maru scenario. Looking both ways for Klingon battle cruisers, I drove on . . . . .
Despite being only 45 miles from our house, the only solution to the current Lafitte's Cove logistics nightmare, I fear, is to treat the sanctuary as if were a far-away destination. We must drive down in the wee hours, book a room for a few days (at inflated Galveston prices), and then drive back in the wee hours. Expletive deleted.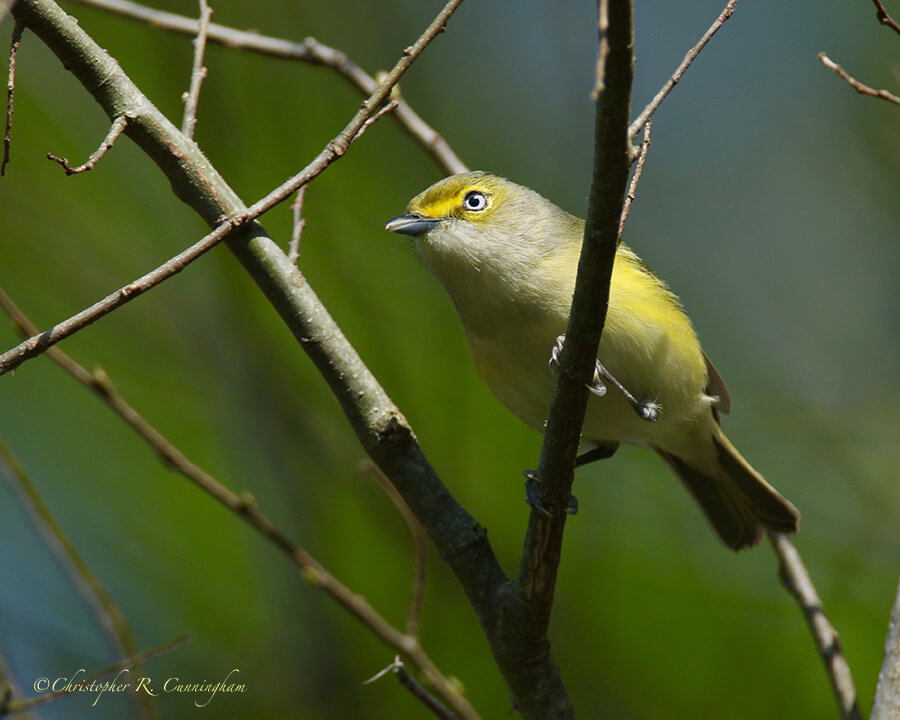 ©2016 Christopher R. Cunningham. All rights reserved. No text or images may be duplicated or distributed without permission.