Out where the rivers like to run
I stand alone
And take back something worth remembering —Paul Williams, Out in the Country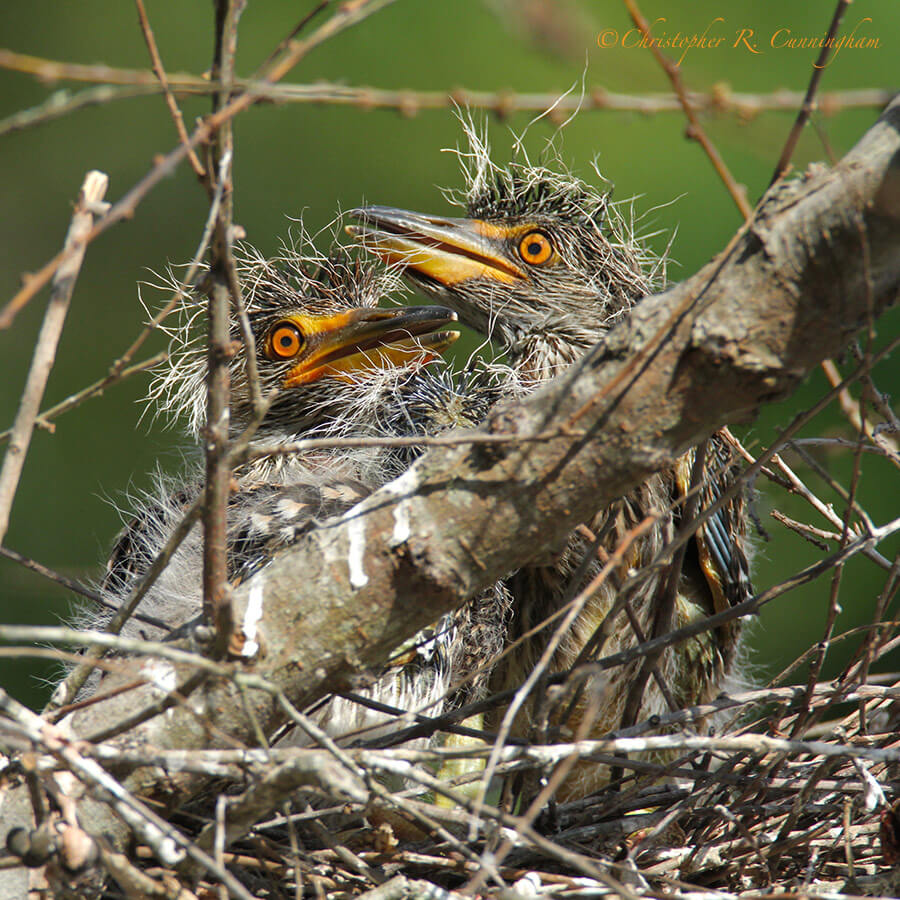 Not being from Borneo, it usually takes me a while to get used to birding the Texas Gulf Coast in summer. After a few weeks outside, I'm fairly acclimated, the dreary exhaustion of work has lifted, and I have sweated off a dozen or more pounds.
Despite the hardships, there are a number of positives associated with Texas summer photo-birding. Usually by June the allergy season is pretty much over (for me), and my senses of vision and smell are sharper. By mid-summer and weeks of being in the field trying to get in tune with the sensations of nature, I can smell other humans coming from quite a ways off. I've read that many foreigners say that Americans smell like soap. I concur—although after a day in the field I probably smell more like a thrift shop.
And most of the time during summer there is almost no one else outside—not even the usual noisy rabble of filthy litterbugs! Texas is just plain too brutal in summer for most people, casual birders included.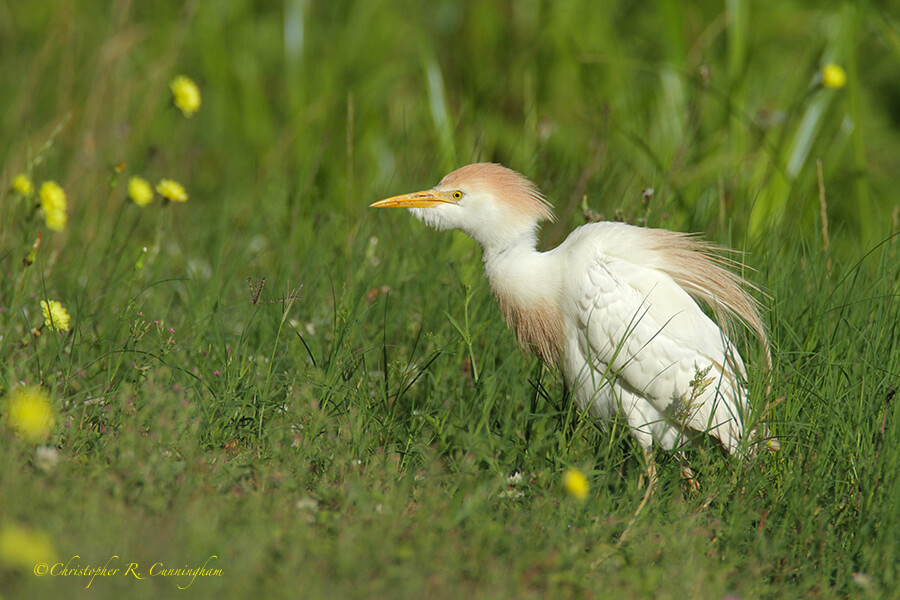 Brazos Bend State Park is where I go most often in the summer for three reasons: It's easy to get to, the bugs are tame compared to most other places around here, and it's a great place to photograph hunting and fishing scenes. Hope springs eternal for capturing a big wader with a water snake, baby alligator, or nutria—although it's usually fish, frogs, and insects.
Of course, like everywhere else at this time of year, there are lots of young birds around, too. By late July or early August, the first of the earliest migrants start arriving. By that time, I'm well over the heat, humidity, and bugs and am longing for a change. Of course, Texas is often merciless and won't allow for a significant cool-down until at least October, when fall migration is in full swing. And then, of course, there are the summer trips. But that's another story . . . .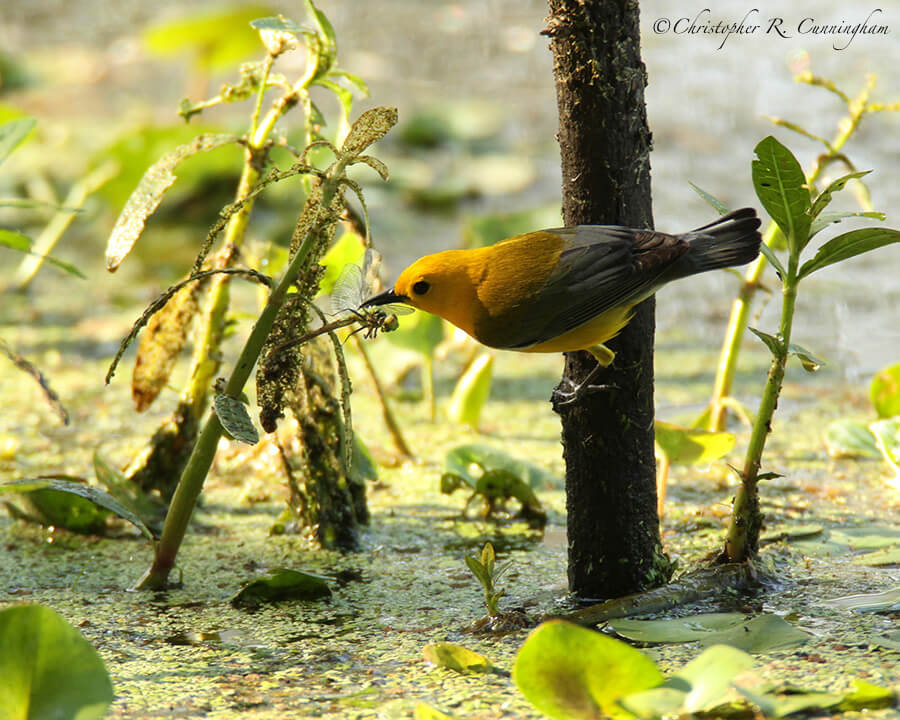 ©2016 Christopher R. Cunningham. All rights reserved. No text or images may be duplicated or distributed without permission.