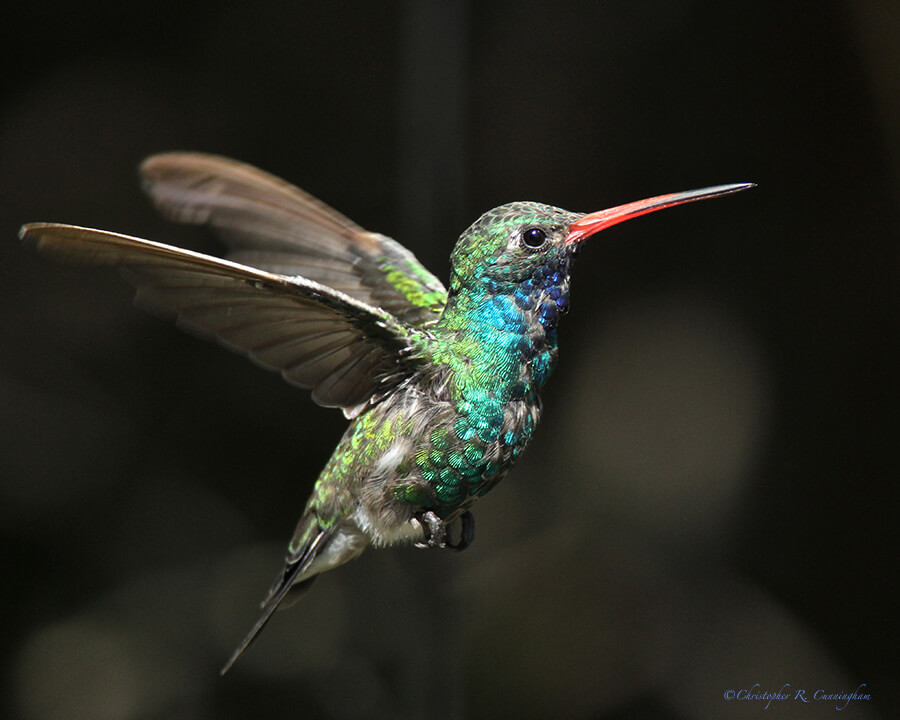 Portal, Cave Creek Canyon, and the South Fork of Cave Creek of southeast Arizona are magic words to birders. Southeast Arizona provides habitats for about one-half the species of birds present in North America north of the Mexican border. A variety of biological, geological and topographic factors have conspired to make this so. Most important, perhaps, is that this area lies at the northern extremity of the ranges of what are essentially Mexican species, so birds of the Southwest U.S. can be seen alongside more exotic subtropical ones.
Topography is also an important part of the story. Approaching Portal, Arizona from Rodeo, New Mexico you travel through the rocky Chihuahuan Desert, slowly climbing in elevation. Cactus, agave, and mesquite are scattered around. Near Portal, Arizona you start to encounter cottonwoods and other tall trees, and by the time you are driving Forest Road 42 toward South Fork Cave Creek you are in a stunningly diverse riparian forest with pine, sycamore, oak, maple and others: this is a Madrean pine-oak forest. The topographic map above gives some sense of the changes encountered while traversing the Portal area.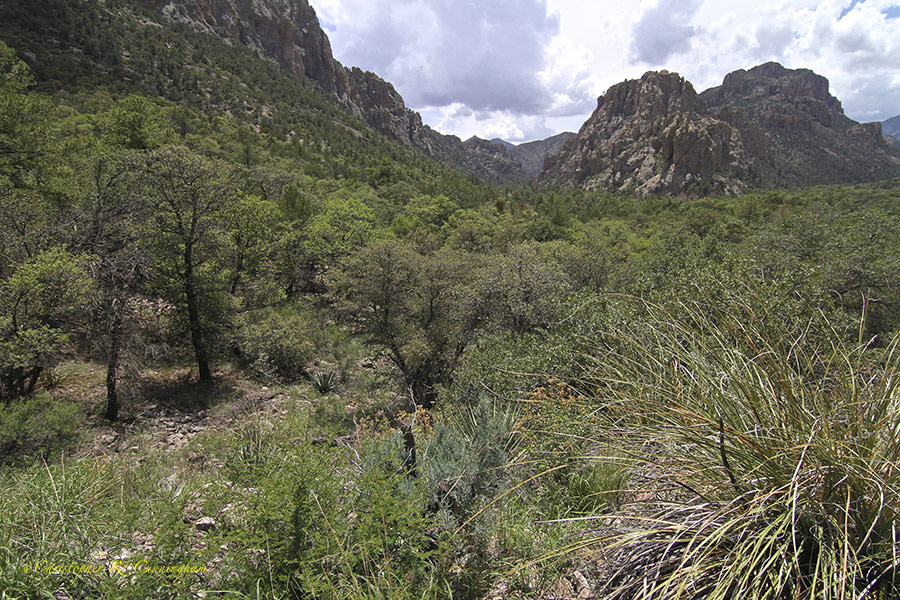 Scattered around the forest floor in summer are trumpet-shaped pink to coral to red flowers–hummingbird food plants. At one point, I turned and came face-to-face with a Magnificent Hummingbird. The bird hovered in front of my face for a full second, looked me over, and shot off into the forest, perhaps in search of nectar. At lower elevations I noticed Scarlet Bouvardia (Bouvardia ternifolia) and Scarlet Sage (Salvia coccinea), giving way to unfamiliar flowers at higher elevations. The botany of this area will take years to comprehend . . .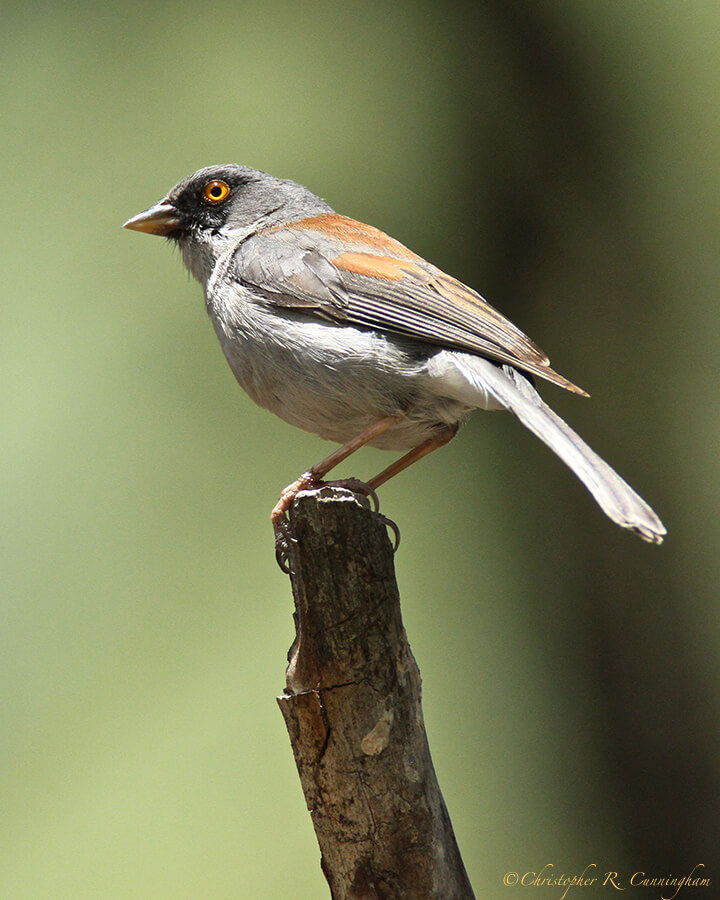 Likewise the incredible diversity of summer bird life, especially flycatchers, will take years to fully appreciate. With further study and (at least) annual pilgrimages to this area, I hope to become familiar enough with the natural history of the area to use season, elevation, and habitat to identify birds and help understand their activities. In any case, the Cave Creek area is certainly one of the crown jewels of American birding.
Fast is fine, but accuracy is everything.― Wyatt Earp
©2013 Christopher R. Cunningham. All rights reserved. No text or images may be duplicated or distributed without permission.