It was tremendously satisfying to watch this color parade. –Erno Rubik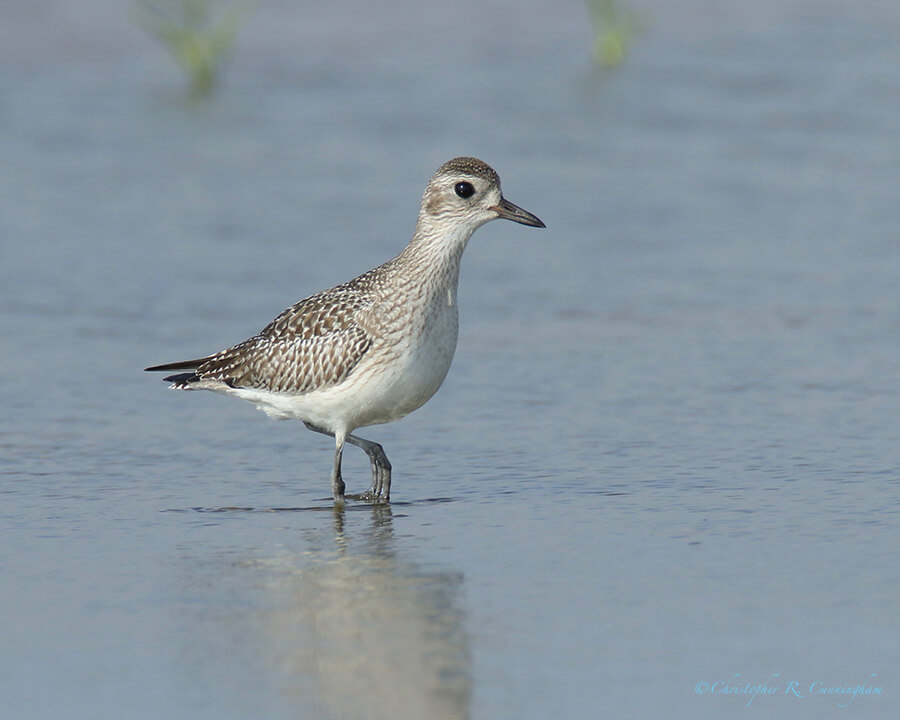 On the Texas Gulf Coast, birders can see Black-bellied Plovers in all plumage types, except down. Nonbreeding colors are easiest to see here, and in other coastal wintering areas from the Canadian border to South America on both East and West coasts. Although a few birds summer along the Texas Gulf Coast, Black-bellied Plovers breed exclusively in the High Arctic, so seeing nestlings in down would be a major undertaking.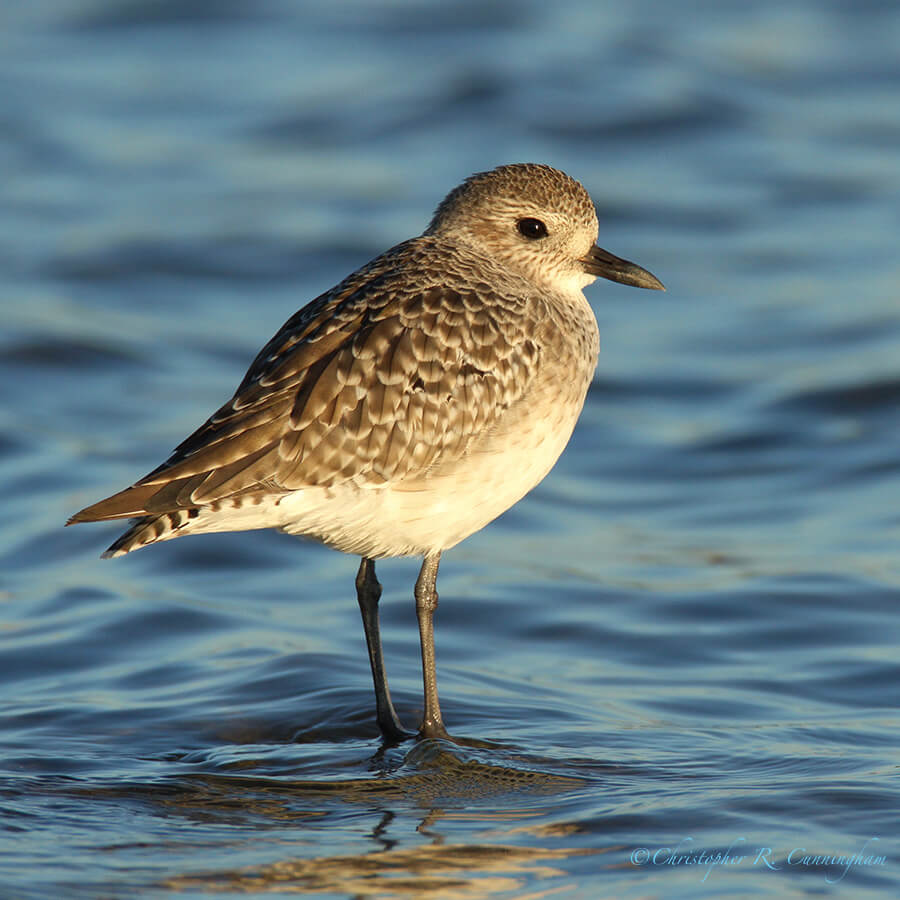 Birds in transitional plumage can be seen during spring migration. Beginning in late March, birds in these intermediate colors can be seen fairly easily at such places as Frenchtown Road, Rollover Fish Pass, and across Galveston Island. By May, birds in dramatic breeding plumage can be seen in these same places. From mid-August to October, Black-bellied Plovers appear again in Texas for fall migration, and to begin their winter residence.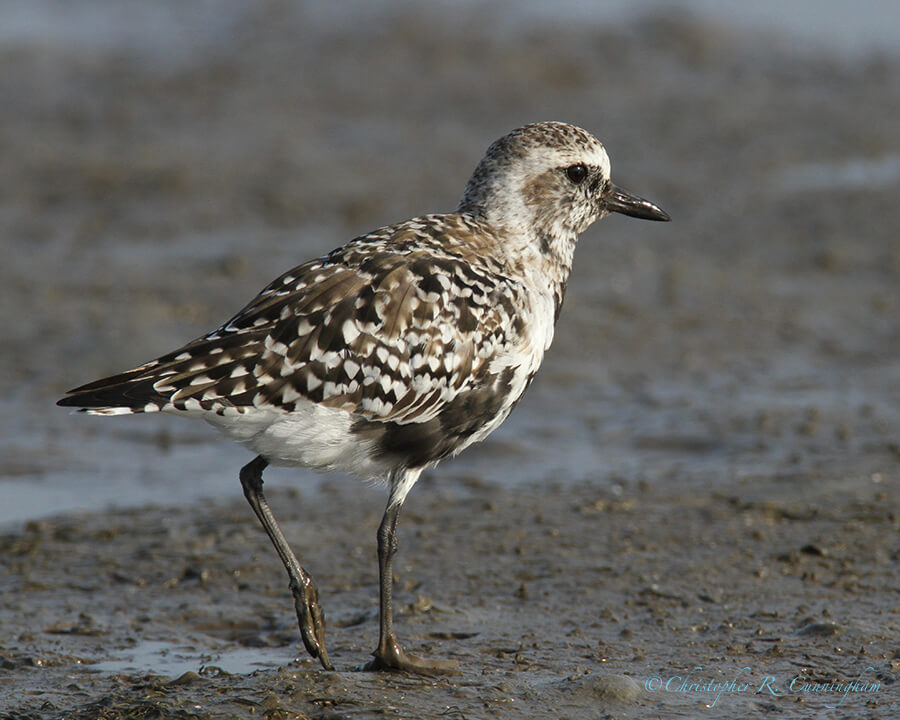 When we first started birding, different seasonal plumages seemed to be a nightmarish complication to an already challenging hobby. But we have grown an appreciation for these changes: Rather than seeing them as an identification problem, we consider them an opportunity. Even common birds like Black-bellied Plovers can provide the challenge of seeing and photographing birds in every plumage type.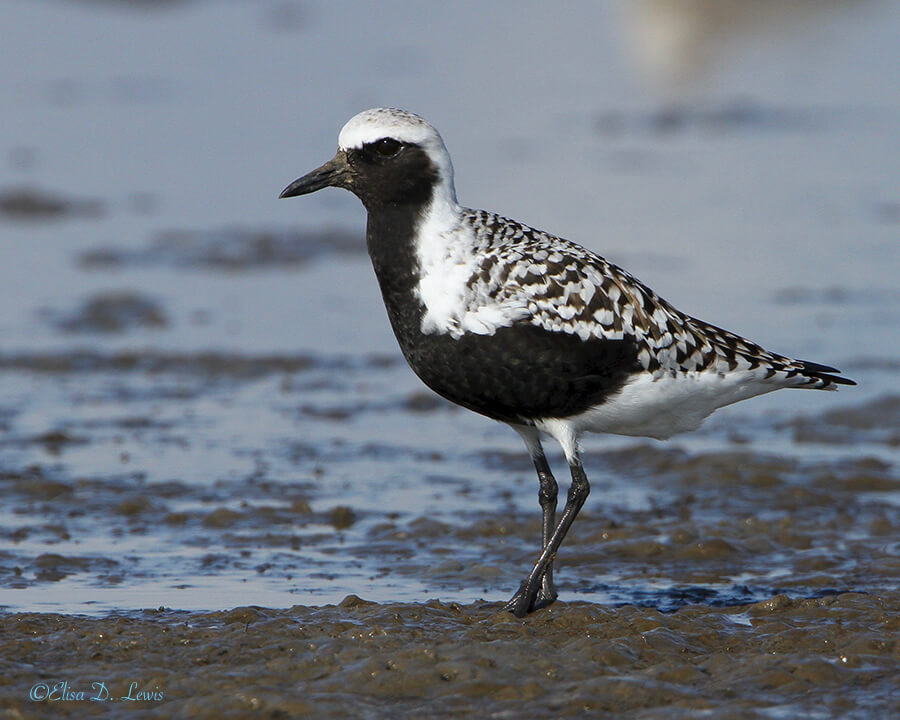 ©2016 Christopher R. Cunningham and Elisa D. Lewis. All rights reserved. No text or images may be duplicated or distributed without permission.