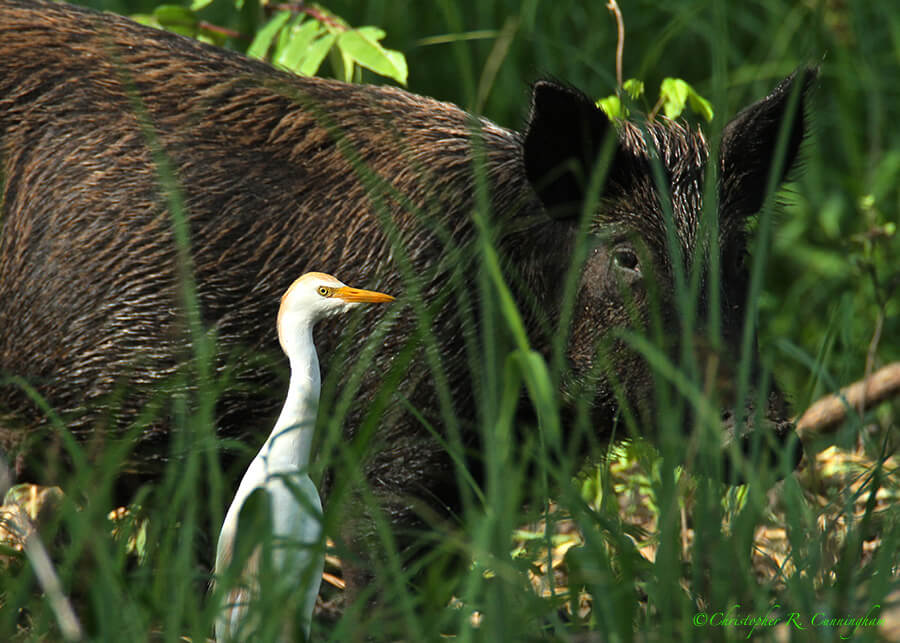 Cattle Egrets are among my favorite waders. They are slightly sinister in appearance and behavior as they sneak and skulk around the margins of grasslands and marshes in search of invertebrate and small vertebrate prey. And judging by their large minimum approach distance they are among the most suspicious and distrustful of birds.
Given their dislike of people, it's ironic that the rapid expansion of Cattle Egrets across the New World in the latter half of the 20th Century has been aided by human agriculture. Not long before the 20th Century the Cattle Egret was an Old World species. The first Cattle Egret was seen in the New World in 1877; in North America in 1941, and it began breeding in Florida in 1953. Today, Cattle Egrets are widely distributed across the Americas.
Although we think that the Cattle Egret reached the New World on its own, the widespread distribution of livestock here, particularly cattle, has has greatly facilitated the bird's spread. Today, Cattle Egrets snapping up grasshoppers and other prey flushed by cattle (or farm implements!) is a common American sight.
So in the Americas, the Cattle Egret is not a human-introduced species. Yet, I find it hard to consider it precisely a native species (over much of its range) given its close association with domesticated livestock. The Cattle Egret exists exactly at the intersection of man and the rest of nature. It is one of those species well adapted to live in a human-influenced, agricultural landscape. And, as the human population increases with its ever-increasing appetite for meat and animal products, the Cattle Egret's future looks bright indeed.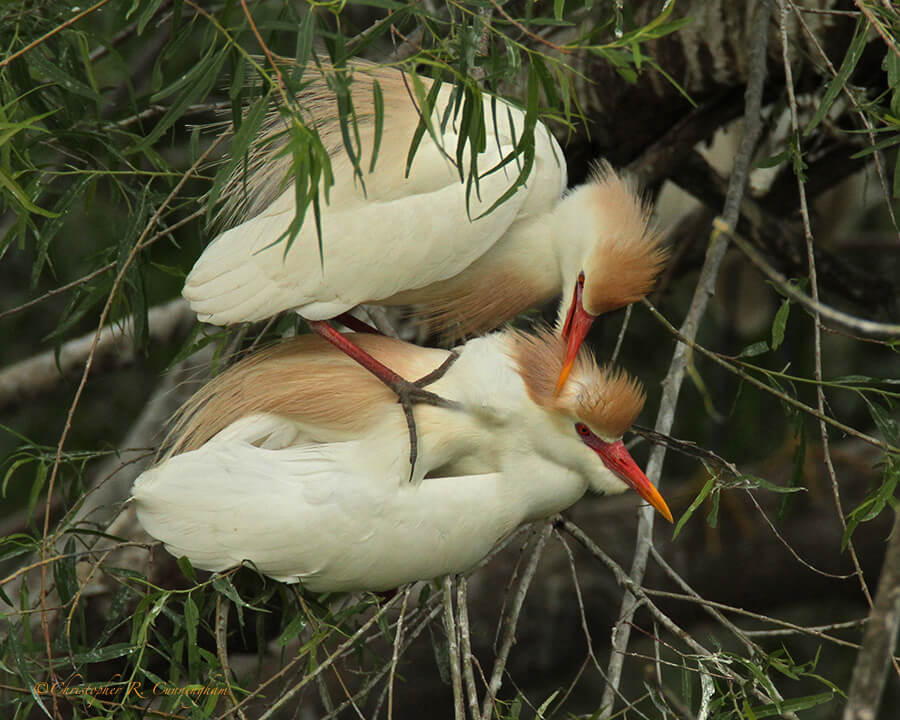 It is not the strongest or the most intelligent who will survive but those who can best manage change.—Charles Darwin 
©2014 Christopher R. Cunningham. All rights reserved. No text or images may be duplicated or distributed without permission.