Charm is an intangible. Chutzpah, charm, charisma, that kind of thing, you can't buy it. You either have it or you don't.–Colm Feore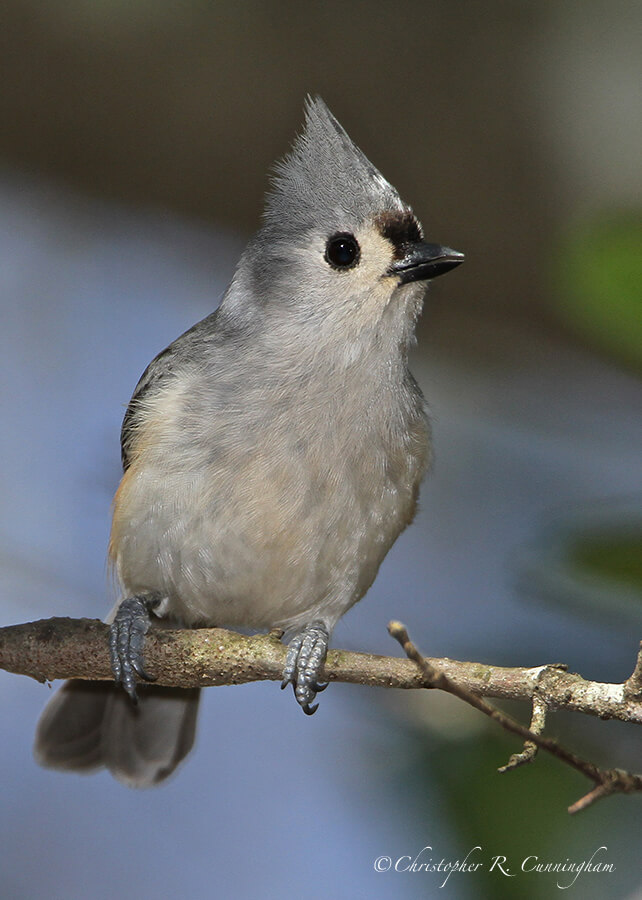 Among the most charming of the small songbirds are the titmice. Along the Upper Texas Gulf Coast, Tufted Titmice are common year-round. And they are a delight to encounter in the woods, as they peer back with those curious, yet suspicious eyes!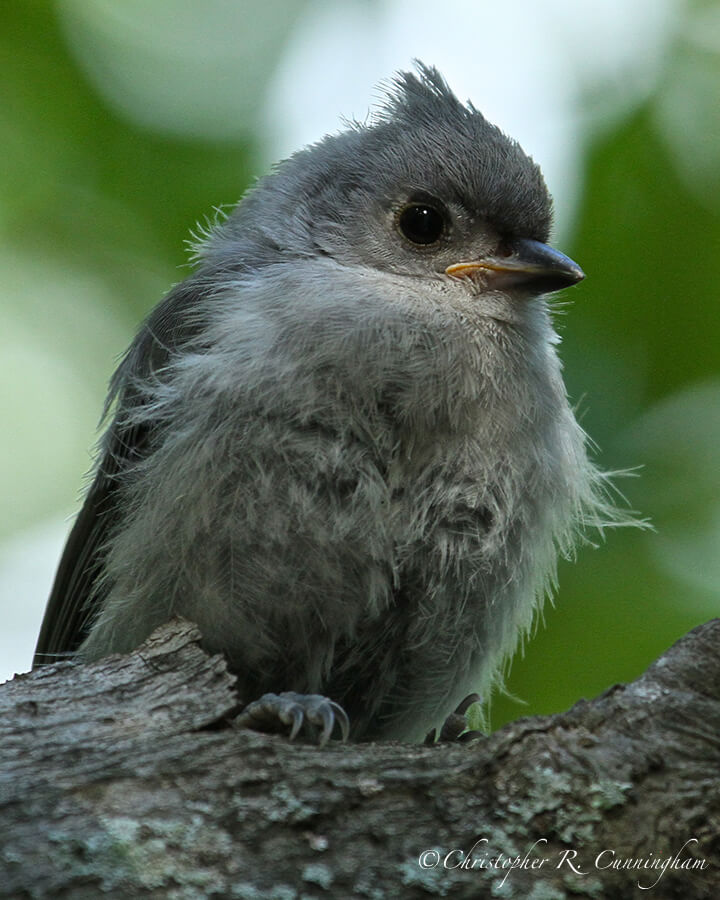 Tufted Titmice seem to prefer arthropod prey (including spiders and their egg cases), but will eat nuts, seeds, and fruit during the winter. They will also visit seed and suet feeders during the lean months, but to my eye, they never seem completely at ease in doing so, being true wild creatures of the forest.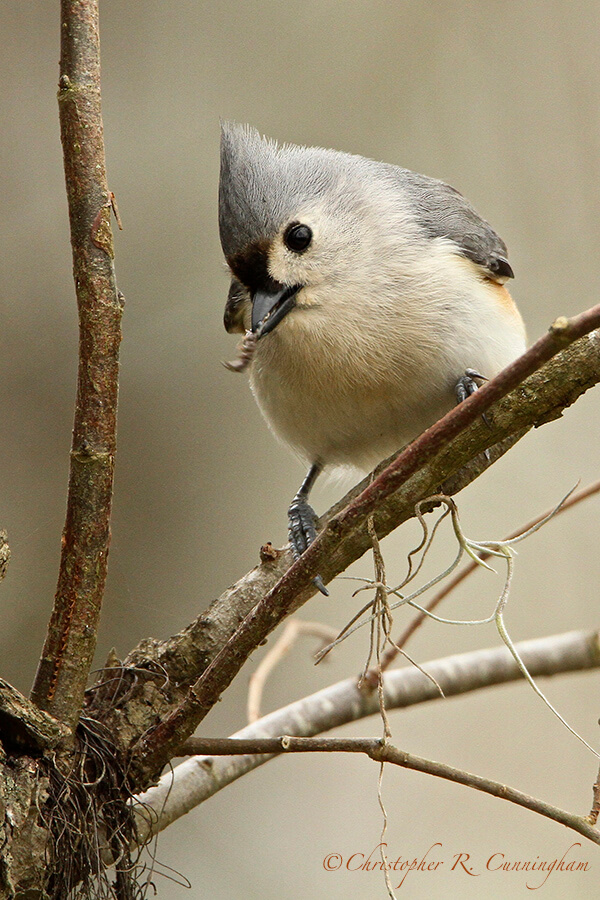 Small super-active songbirds like the titmice may be the supreme challenge for the bird photographer—especially under completely natural conditions (i.e., not baited and not near a feeder). Take a look at Elisa's beautiful image of a singing Black-crested Titmouse from Lost Maples. We often see Bridled Titmice on our frequent trips to southeast Arizona, but I have yet to capture any really nice images (These birds are fast!).
We have seen all but two species of North American titmice: The Oak Titmouse (California), and the Juniper Titmouse (Southwest U.S., west of Texas). I have no doubt they will be just as challenging and charming as their Gulf-Coast kin!
©2015 Christopher R. Cunningham. All rights reserved. No text or images may be duplicated or distributed without permission.