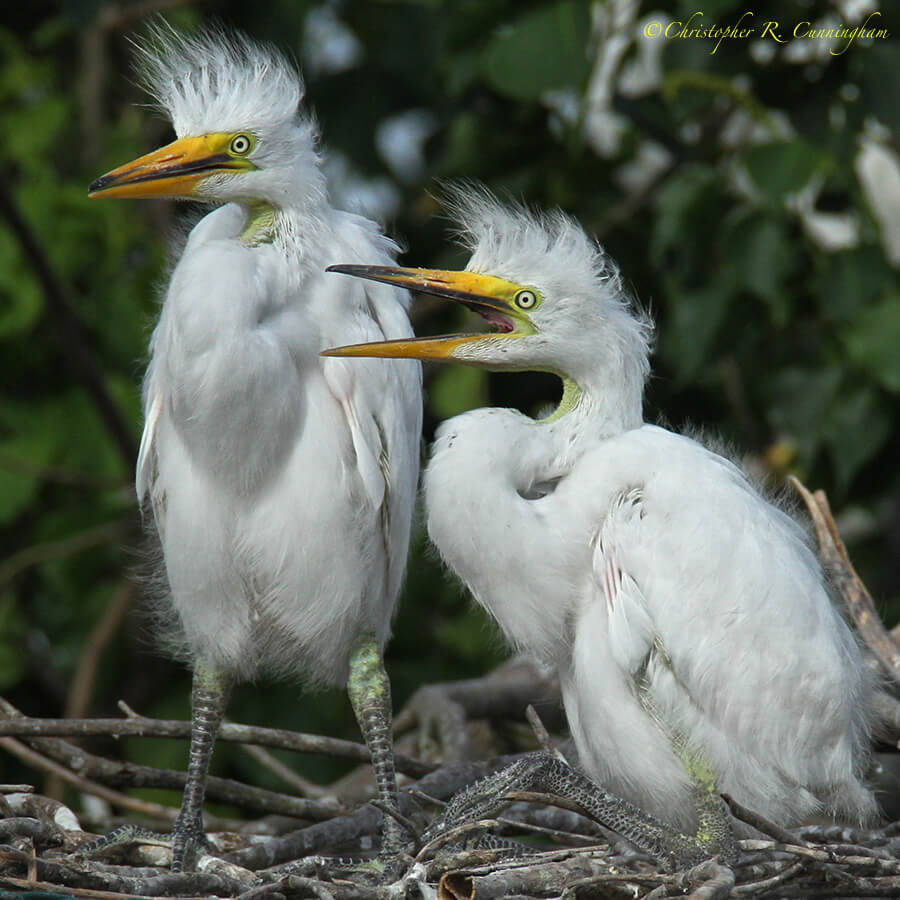 Now that spring migration, the most exciting time of the birding year, is almost over, I have to seek adventure where I can find it. This often involves chasing waders around at Brazos Bend State Park (BBSP) as they hunt. Of course, a few of the spring (and summer) spectacles are still playing out–like the frenzy of nesting, breeding, and nurturing young observable at the coastal rookeries. Photographing this profusion of life-energy will be mosquito-bloodied interludes in my late spring and summer studies of wader feeding behaviors at BBSP.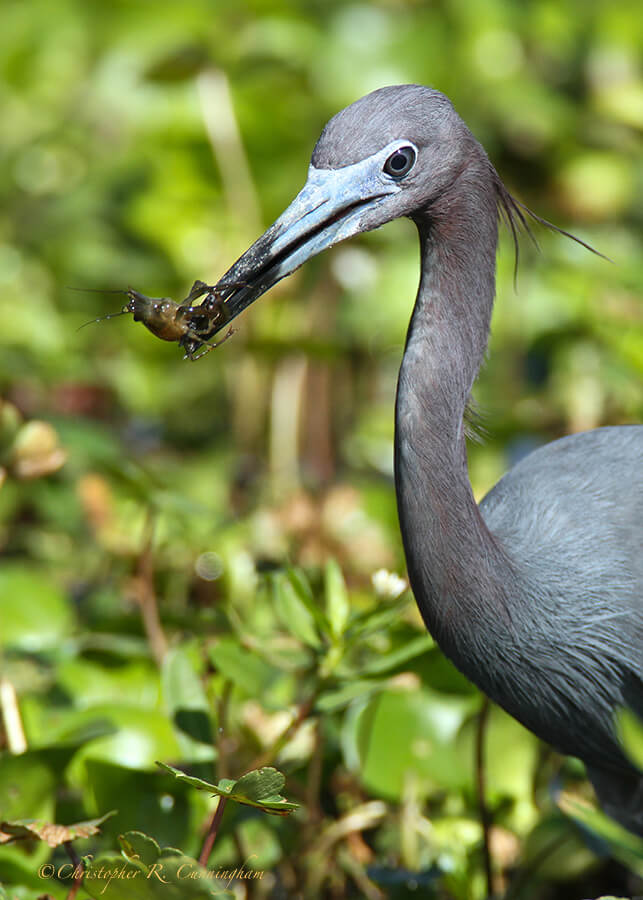 Although I've only been out to BBSP a few times recently, one thing already seems evident: 2014 is shaping up as the Year of the Crawfish. Despite hearing lots of frog song and even seeing lots of frogs jump when alligators move around, I haven't been seeing waders eating frogs. But crawfish are being gobbled down left and right! Why are frogs not on the menu? Have I just missed them being eaten? Will wader tastes change with the summer?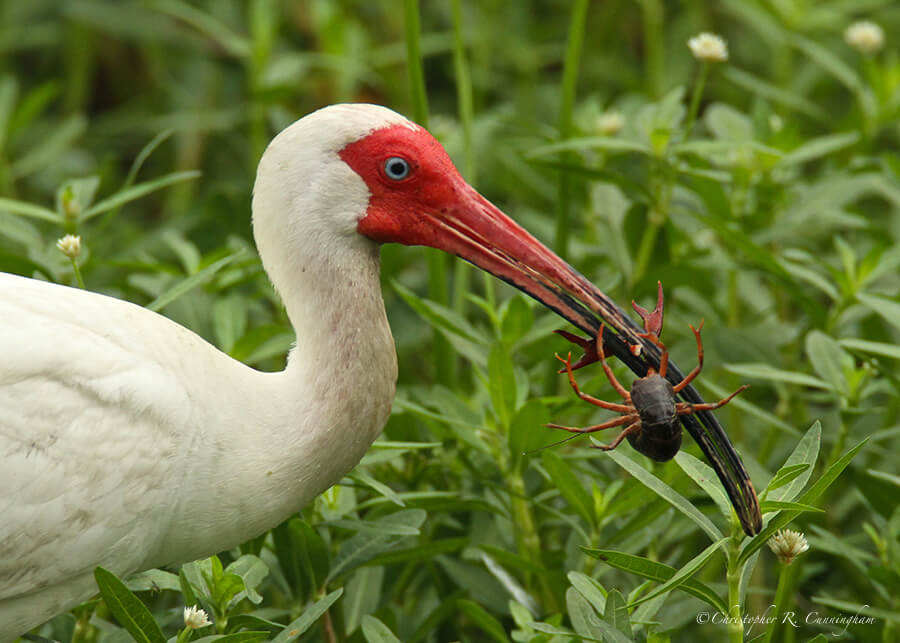 This is one of the eternal joys of birding: new observations that lead to questions and more questions. Sorting out (or at least attempting to) why some types of prey proliferate some years while others are scarce is an ongoing research problem. Some years there are spiders (terrestrial or aquatic) everywhere and are eaten by hungry birds, and some years there are frogs and tadpoles everywhere and are grabbed, but sometimes rejected. But if you travel this path beware: you may find yourself reading articles about fungal infections of spiderlings or how winter water temperatures affect crawfish populations or . . . you get the idea.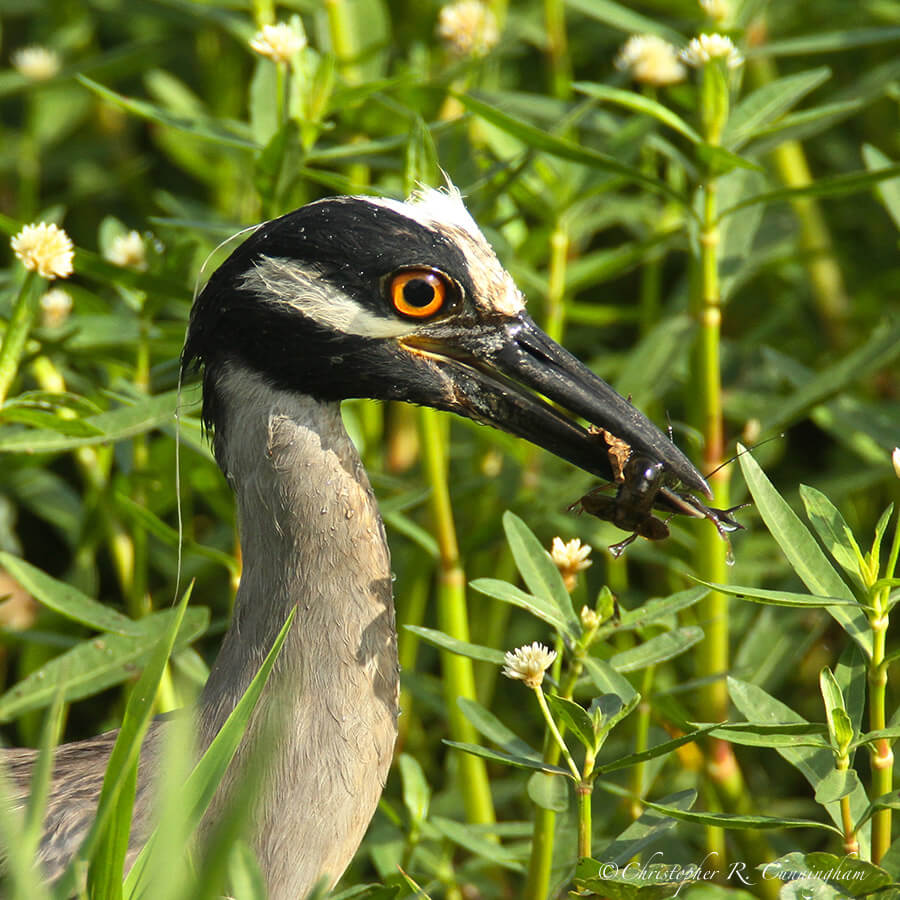 Familiar things happen, and mankind does not bother about them. It requires a very unusual mind to undertake the analysis of the obvious.—Alfred North Whitehead
 ©2014 Christopher R. Cunningham. All rights reserved. No text or images may be duplicated or distributed without permission.