My sorrow, when she's here with me, thinks these dark days of autumn rain are beautiful as days can be; she loves the bare, the withered tree; she walks the sodden pasture lane.–Robert Frost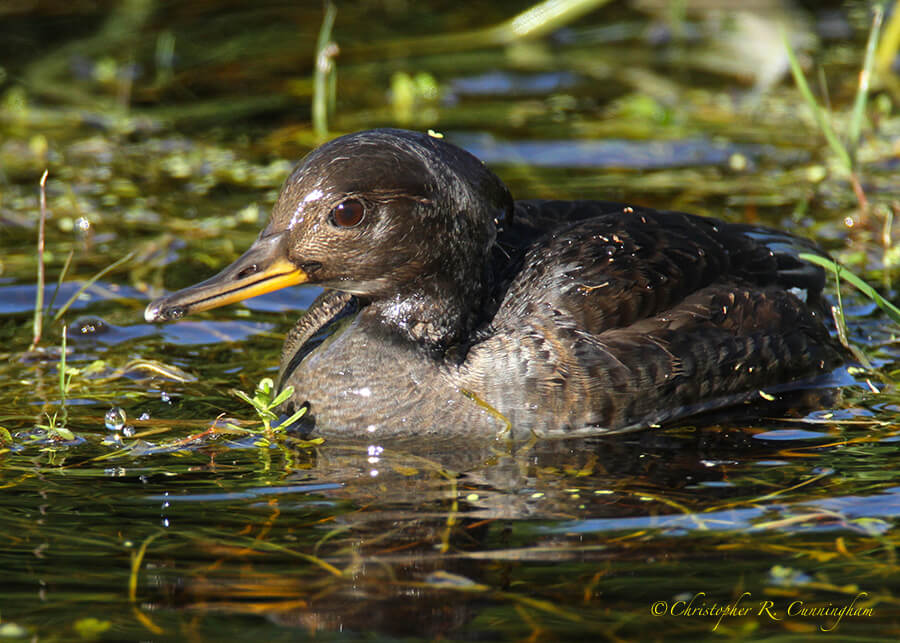 Last weekend we had another brush with Mother Nature, namely about eight inches of rain. We were out of town hoping to do some birding at Dinosaur State Park (Golden-crowned Kinglets!) in north Central Texas. Early on Saturday morning we learned to our horror that (once again) our neighborhood had flooded, so we hustled home to find our garage inundated. Water had just barely topped our foundation, and so we barely avoided a repeat of the major disaster of Memorial Day 2015.
Early this week, however, we learned that yet another El Niño-spawned storm system was headed for Texas. So, alas, this week has been one of preparation for the next noachian deluge (and pointless fretting, also), rather than significant work on twoshutterbirds.com. Apparently a foot and a half of rain in two weeks isn't enough. We won't know the final outcome of this round of storms until after this post.
Tired of squishy, soggy ground and the smell of mildew, I'm starting to long for the next La Niña-spawned drought with the slow dying of the greenery, the cracking of the earth with concomitant buckling of our foundation, burst water mains around the neighborhood, and the daily struggle to open and close our doors without snapping keys off in the locks. I'm pining for the formation of still another broiling bubble of high pressure over Texas producing weather worthy of the Congo and making me resemble Humphrey Bogart in The African Queen–but shielding us from the next monster hurricane . . . . Ah, the good old days!
©2015 Christopher R. Cunningham. All rights reserved. No text or images may be duplicated or distributed without permission.