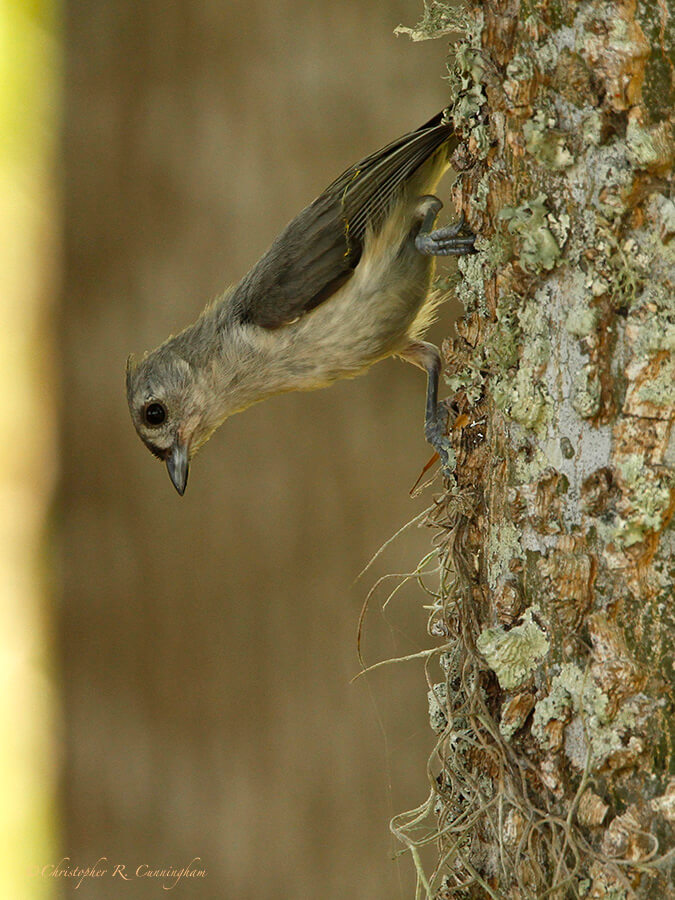 About this time of year we always begin planning for our big summer birding trips. We try and include as many different types of habitat as possible. This year we will focus on the high elevation forests of the West. Finding and photographing forest birds is the toughest challenge I know in photography: it makes getting desert (and even marsh) birds seem simple by comparison. The openness and spectacular, clear light of the desert can make shooting a joy. The complex three-dimensional nature of the forest, often with shafts of brilliant illumination adjacent to patches of near-darkness, can test the capabilities of the birder-photographer.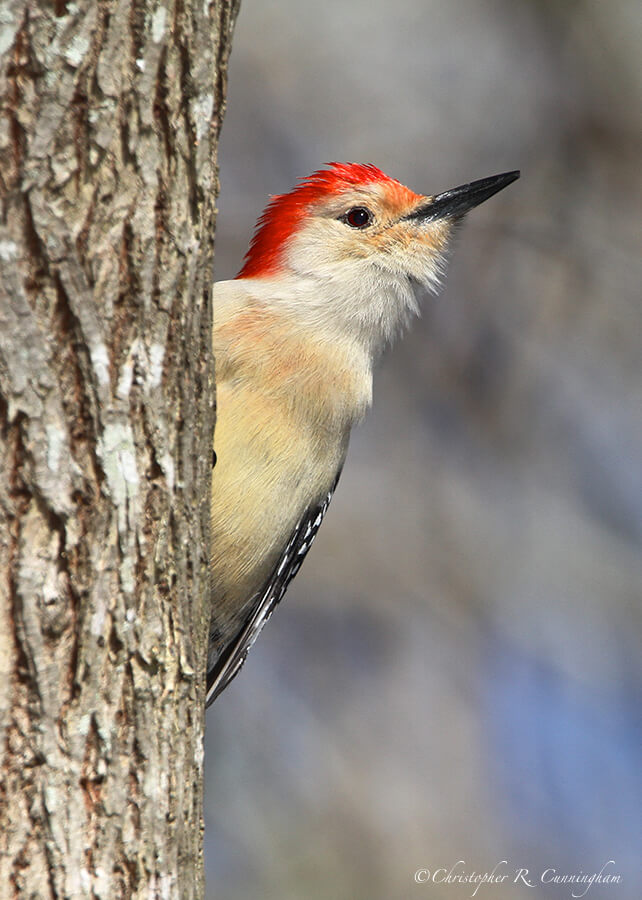 I have chased birds in many forests, and I am always a bit apprehensive about birding and shooting in these environments (and spending my precious, precious vacation time here) for one main reason: it's possible to come away with nothing at all—no good shots or even a good look! Forest birds (songbirds especially) are often so suspicious and spooky that you may get one glimpse, and they're gone! In the really big parks, they can disappear into the vastness in a snap. In the really tall trees (like those in Sequoia National Park!) the birds can just zoom up to fantastic heights and wait for you to go away.
Although not especially spooky, the tree-clinging birds like treecreepers, nuthatches, and woodpeckers are a special challenge to watch and photograph. It's almost comical how woodpeckers will sometimes spiral around a tree trunk to get away from the hapless photographer! Brown Creepers may allow a very close approach, sometimes almost ignoring the shooter, as they hop up a trunk in search of arthropods only to sail downwards to the base of the next tree and begin the process again. Nevertheless, Brown Creepers are really hard to photograph as they cling to the tree trunks, staying in the shadows and deep recesses in the bark, and will even spiral around to the other side of the trunk to hide from the photographer in woodpecker fashion. In contrast to creeper behavior, nuthatches often hop down the trunk in search of prey—but they, too, cling to the trunk and poke into nooks and crannies making shooting difficult much of the time.
Athough I love the marshes, swamps, estuaries, tidal flats, and bottomland forests of the Texas Gulf Coast, I look forward to getting to very different habitats. The steep, high-altitude alpine habitats I have in mind for this summer will probably require quite a bit of sans-supertelephoto, binoculars-alone birding—unless I can talk Elisa into scouting out ahead and waiting for me at elevation with a defibrillator!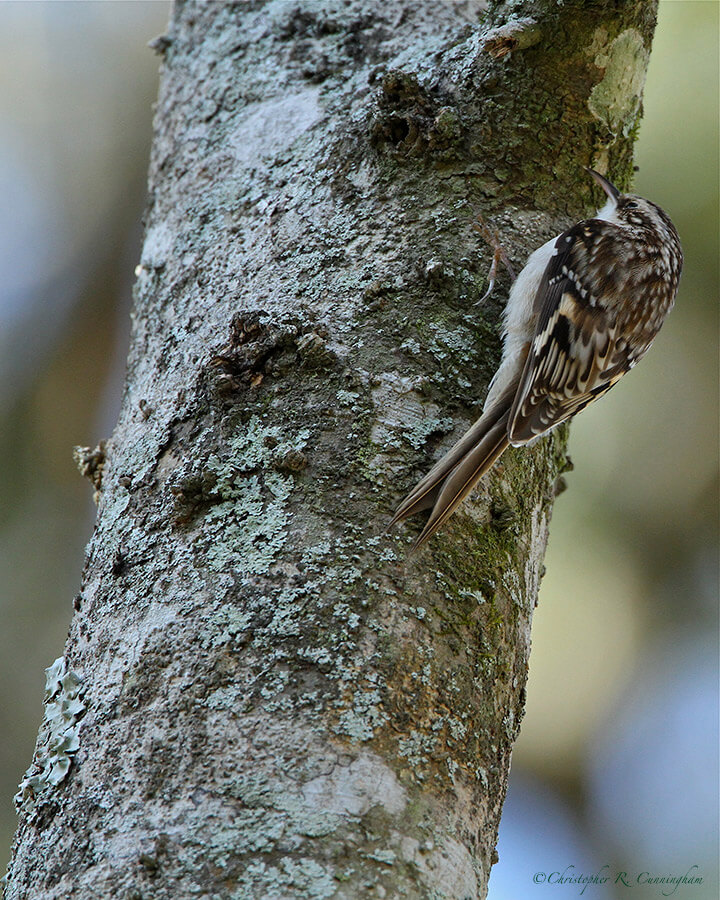 A forest bird never wants a cage.—Henrik Ibsen
©2015 Christopher R. Cunningham. All rights reserved. No text or images may be duplicated or distributed without permission.