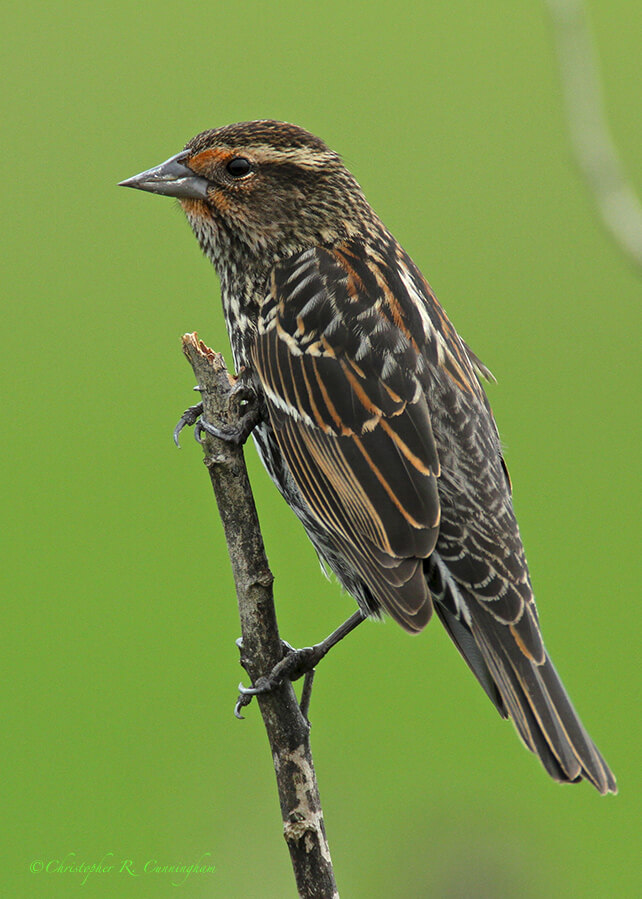 A sighting of two female Red-winged Blackbirds eating cautiously from the seed feeders at the Edith L. Moore Sanctuary in west Houston on the afternoon of February 27 reminded me of what I saw recently in the north woods of Wisconsin and Minnesota. These suspicious birds were likely hungry migrants on their way north, to perhaps the very same Great Lakes region habitats I visited last summer.
After that trip, I wrote about ecological changes I observed  birding the woods of northern Wisconsin and Minnesota. One of those changes was an apparent drastic reduction in the number of Red-winged Blackbirds in a variety of habitats relative to what I remembered from childhood. Rather than large flocks in cattail marshes and around the margins of lakes and rivers, I saw only scattered small groups of fewer than ten birds.
In 2009 APHIS, part of USDA, says it poisoned 489,444 red-winged blackbirds in Texas, and 461,669 in Louisiana.—Martha Rosenberg, huffingtonpost.com
Further reading after these observations substantiated impressions of massive population losses. Ever since that time, I have kept an eye out for these birds wherever possible. I am aware, however, that reports based on anecdotal evidence will likely convince no-one, especially those with a vested interest in denial.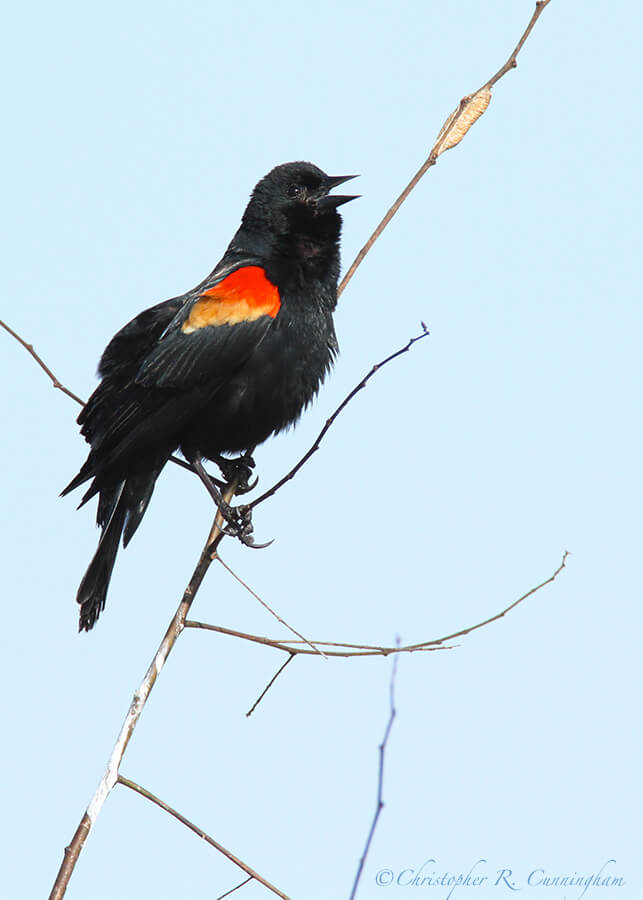 The "famous" taxpayer-supported USDA program of mass poisoning of icterids (blackbirds, grackles, cowbirds) and other agricultural pest species like magpies and European Starlings called "Bye bye blackbird"  is probably just the tip of the iceberg of officially sanctioned avian extermination. I say famous because this is a well-known program widely reported on in the blogosphere—but never (to my knowledge) in the really "big time" popular media outlets, the ABC Evening News or the PBS Newshour, for example. (Sidebar: Why is this? Why must we look only to elite publications like Audubon's  "Common Birds in Decline" or National Geographic 's "Last Song for Migrating Birds" for reports of the destruction of the environment and the slaughter of its innocents? I guess it would take time away from reports of Justin Bieber's latest brush with the law and interviews with random passersby about the weather.)
Furthermore, the U.S. Fish and Wildlife Service (part of the Department of the Interior) has issued a directive, a so-called depredation order, that anyone can kill any number of pest birds they suspect of causing economic damage or posing health risks (sometimes with avicides like Starlicide and administered by professional contractors in the form of poisoned brown rice baits). These private activities are perhaps more disturbing than the USDA programs because of the much larger potential scale of the killing–and the USDA kills birds by the millions! In the eyes of the federal government (and many farmers) icterids are apparently vermin of no worth whatsoever—despite detailed agricultural studies showing that as a result of insectivorous blackbirds, farmers can use 50% less pesticide.
For me, the bold, difficult to describe call of the Male Red-winged Black-bird is the sound of a marsh. Males perched atop cattails with females poking around in the brush below is what a marsh is supposed to look and sound like. Should the Red-winged Blackbird go the way of the Passenger Pigeon, marshes across North America will lose some of their most defining characteristics and aesthetic qualities—the experience of visiting a marsh will be immeasurably degraded.
Perhaps the plight of the Rusty Blackbird will focus some more attention on systematic, deliberate avian extermination. Rusty Blackbirds have suffered an estimated 85-98% reduction in population over the past 40 years likely due, in part, to agricultural poisoning by the government and private individuals. The Rusty Blackbird (along with the Mexican Crow) has been removed from the depredation order—at least taxpayers are not paying for the extermination and protection of the same species. Perhaps that's all we can hope for in the current Age of Dysfunction—although I fail to understand how Rusty Blackbirds and Mexican Crows will be kept from eating the poisoned rice.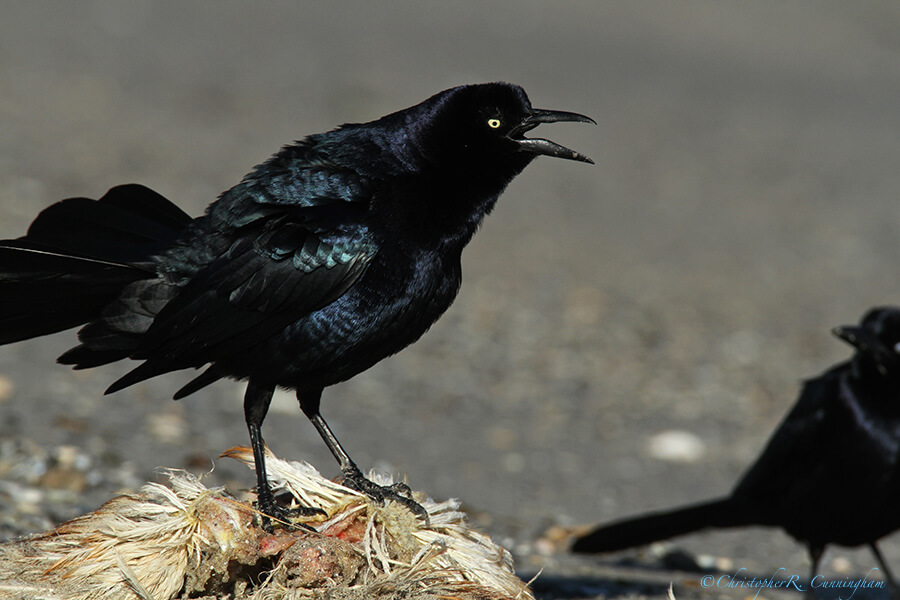 I value my garden more for being full of blackbirds than of cherries, and very frankly give them fruit for their songs.—Joseph Addison, The Spectator
©2014 Christopher R. Cunningham. All rights reserved. No text or images may be duplicated or distributed without permission.