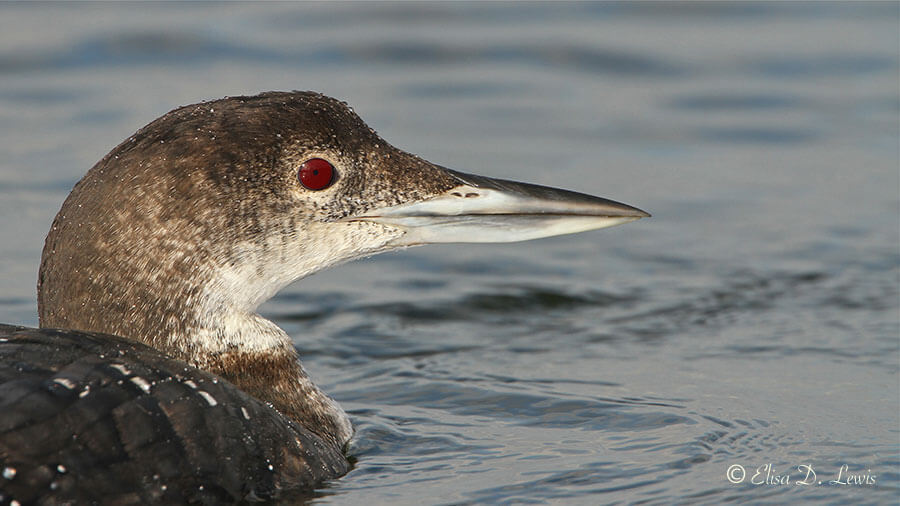 One of our favorite birding tools is the excellent guidebook Finding Birds on the Great Texas Coastal Birding Trail: Houston, Galveston, and the Upper Texas Coast by Ted Eubanks. Last weekend, tempted by Eubanks' description of loons often feeding a few feet from shore, we visited Galveston's Offatt's Bayou (site 65 on the Great Texas Coastal Birding Trail). Not only did we have multiple opportunities to watch Common Loons up close but the loons seemed unperturbed by humans — we witnessed loons popping up as close as 3 feet away as we sat on the fishing dock. Indeed, a local fisherman complained to us that the loons often steal his bait while underwater.
According to Eubanks, a visit in late April just before migration should provide views of Common Loons in their distinctive checkerboard breeding plumage. Although their winter plumage is drab by breeding plumage standards, it was fascinating to watch them hunt. Swimming by, they peered underwater, moving their heads side to side presumably searching for prey. After one dive, a loon came up with a small crab and then swallowed it whole. This hunting strategy requires clear water which is why you can find loons in Offatt's Bayou and other deep, non-silty bodies of water. Our previous experience at Texas City Dike produced many loons but Offat's Bayou wins hands down for reliable up close photographic opportunities.
All five species of North American Loons are known to winter around the Gulf of Mexico. However, only Common Loons are common around Galveston Bay.  And although tolerance of humans allows for more intimate views (or a pre-caught lunch), sharing fishing holes has not been entirely positive, for loons or loon watchers. A quick survey of the web indicates that lead poisoning from fishing tackle is a leading cause of mortality in loons – not to mention other other wildlife. I was encouraged to read however, that anglers and conservationsists in a few Common Loon breeding ground states have successfully implemented economically viable non-lead fishing tackle alternatives.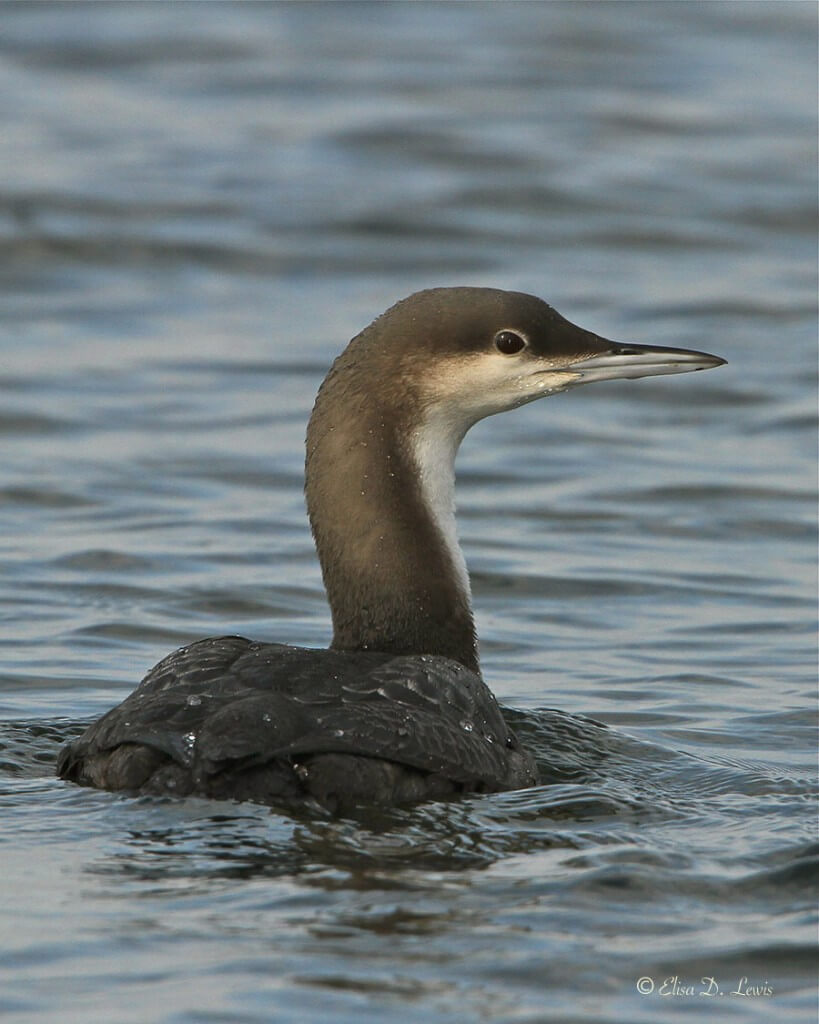 © Copyright 2013 Elisa D. Lewis. All rights reserved. No text or images may be duplicated or distributed without permission.