Wilderness is not a luxury but a necessity of the human spirit. –Edward Abbey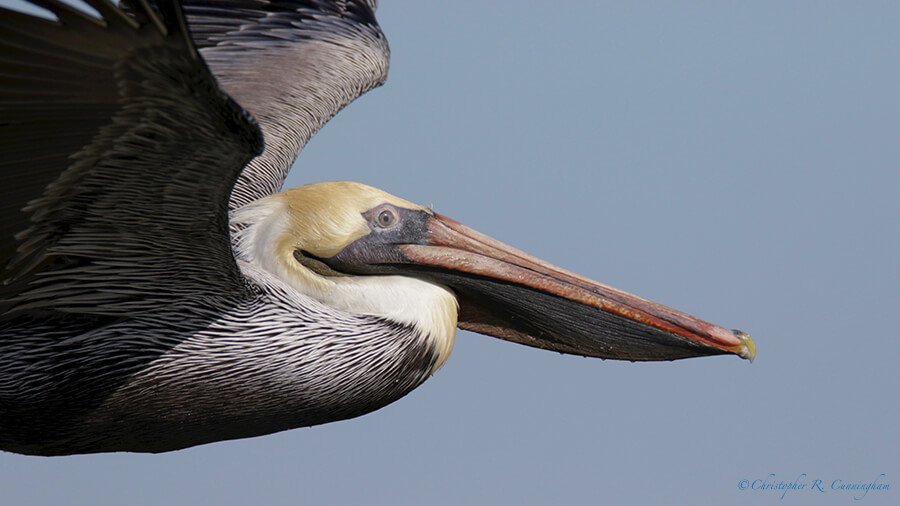 The weather was right, we had the time off, and there was nothing more to be done about Harvey . . . So we set out for the field. East Beach was glorious. A south wind blew across the island slowing the progress of the big, slow-flying birds as they traced the edge of the land. They were the usual suspects: Herring and Ring-billed Gulls, Forster's and Royal Terns; Brown Pelicans. But as is often the case when I haven't been shooting for a while, most of the images turned out to be mush, but it was good just to be out again.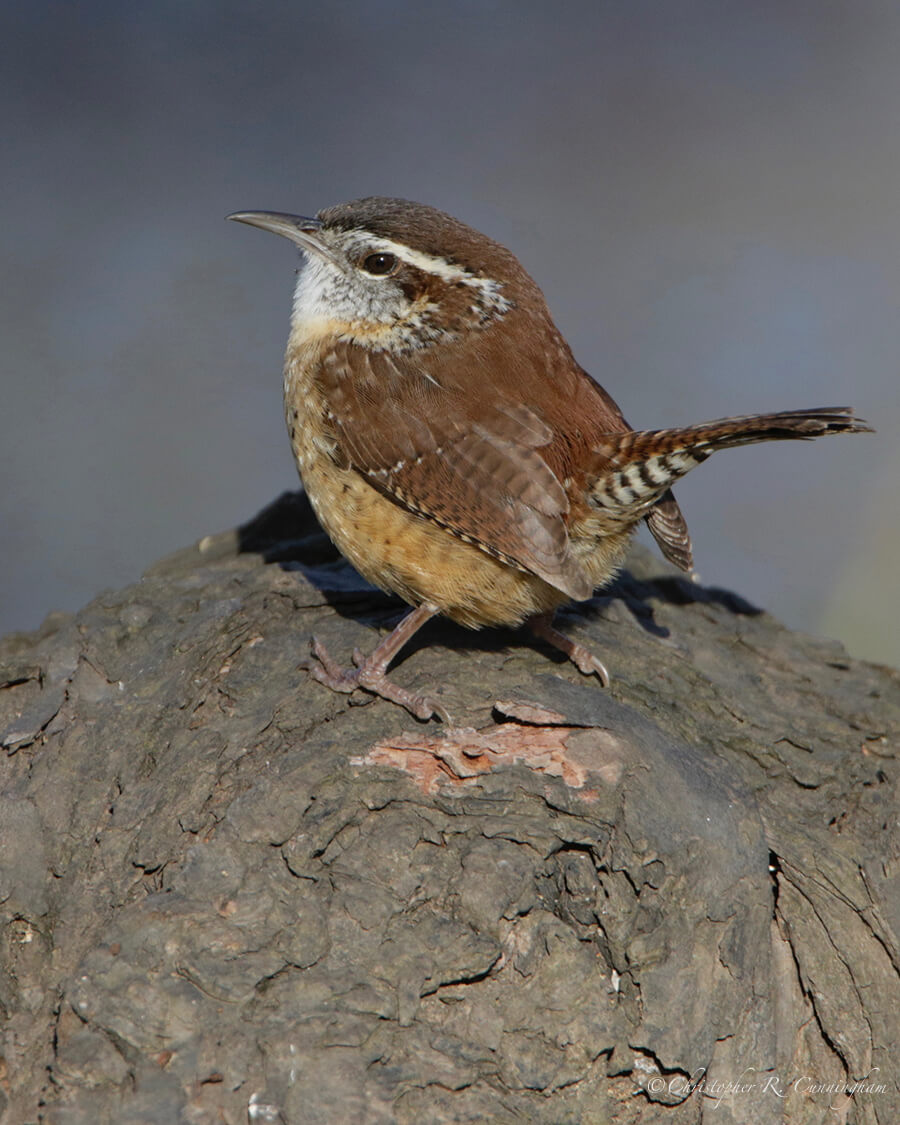 The next day I returned to the field. To Brazos Bend State Park I went. This time I took Elisa's 500mm f/4 lens, rather than my 600mm–I was giving the old shoulder a break. Again the usual suspects. The only thing unusual was the number of warblers. They were everywhere.
Large flocks of Myrtle Warblers probed leaves and hawked bugs from the air. Sometimes they joined Blue-gray Gnatcatchers in hunting in the grass. Common Yellowthroats hopped among the aquatic vegetation. Orange-crowned Warblers were also up to their normal tricks, fishing spiders and insects from dead, rolled up leaves. I spied a single Male Wilson's Warbler pretending to be a Common Yellowthroat as he plucked aquatic insects from Pilant Lake. Of this bird's reflection in the water, Elisa quipped: "Look, he brought his own sunshine!" The only missing warbler was the Pine Warbler–perhaps these birds got wind of the coming inclement weather.
All in all, a lovely few days. Can't wait for the sun to shine again.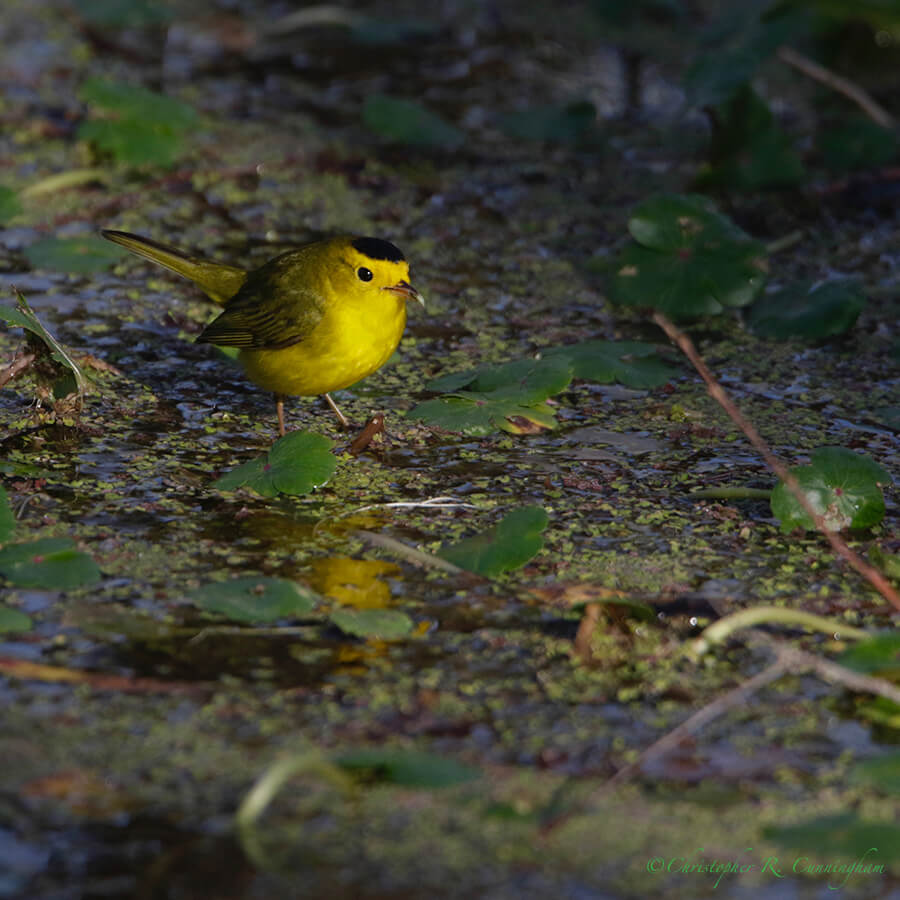 ©2018 Christopher R. Cunningham. All rights reserved. No text or images may be duplicated or distributed without permission.