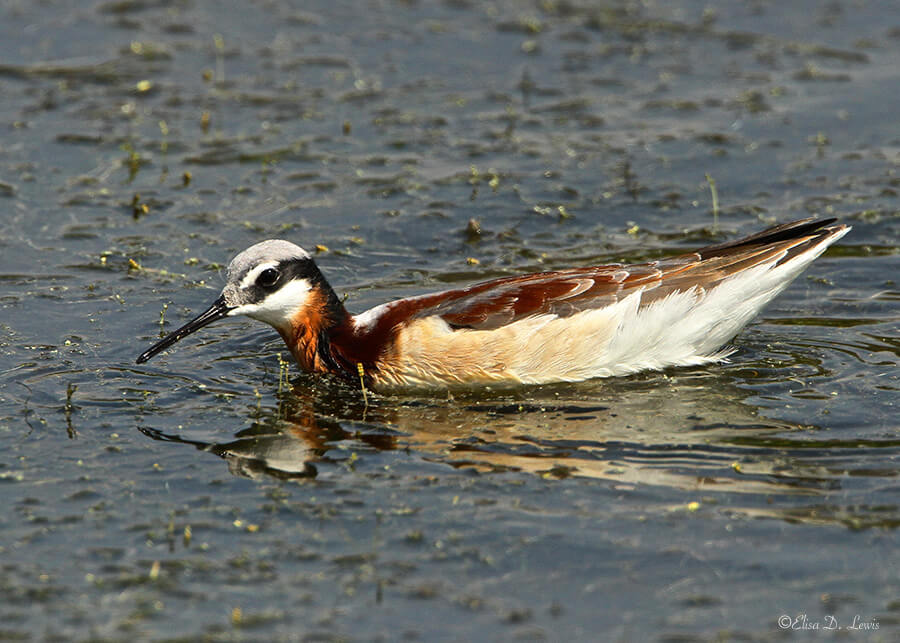 In the euphoria surrounding spring migration, it's sometimes easy to forget that species besides warblers and other colorful songbirds are making their way across the Gulf Coast. Shorebirds are a major component of the spring migration and can really add to the excitement of being in the field in spring. Case in point: the unusual phalaropes.
Phalaropes show a reversal of typical gender roles. The brightly colored females compete for males and migrate shortly after abandoning the nest to the males–which perform all parental duties after the females lay the eggs. Of the three Phalarope species, only the Wilson's nests in Texas. Rare Texas nesting Wilson's Phalaropes, however, can only be seen in a few small scattered areas in the Panhandle. Your best bet for seeing Wilson's Phalaropes (like the other phalarope species) is to spot them during migration.
Last spring we had the luck to spot a few individuals paddling around on one of the ponds at Lafitte's Cove, Galveston Island. We did not observe their trademark feeding technique of swimming in a tight circle  to form a vortex from which to pluck invertebrate prey, though. Maybe next time.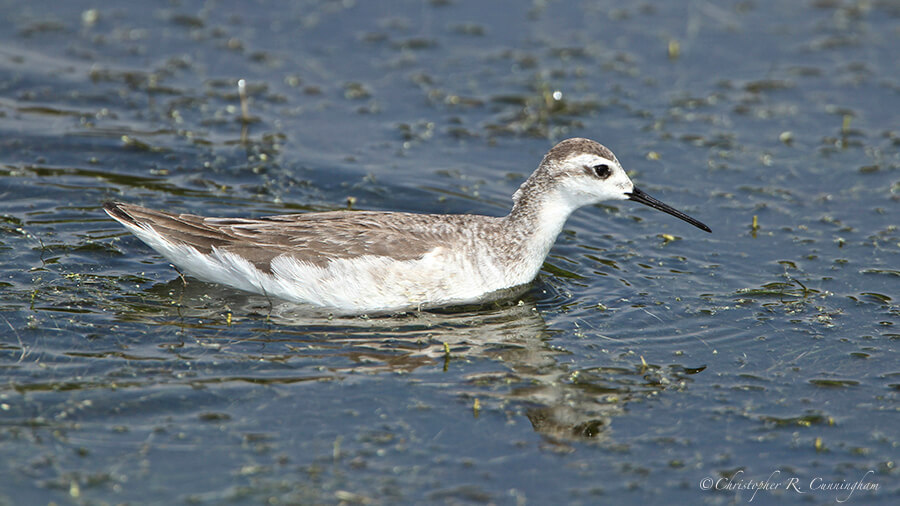 In America there are two classes of travel – first class, and with children.—Robert Benchley
©2014 Christopher R. Cunningham and Elisa D. Lewis. All rights reserved. No text or images may be duplicated or distributed without permission.